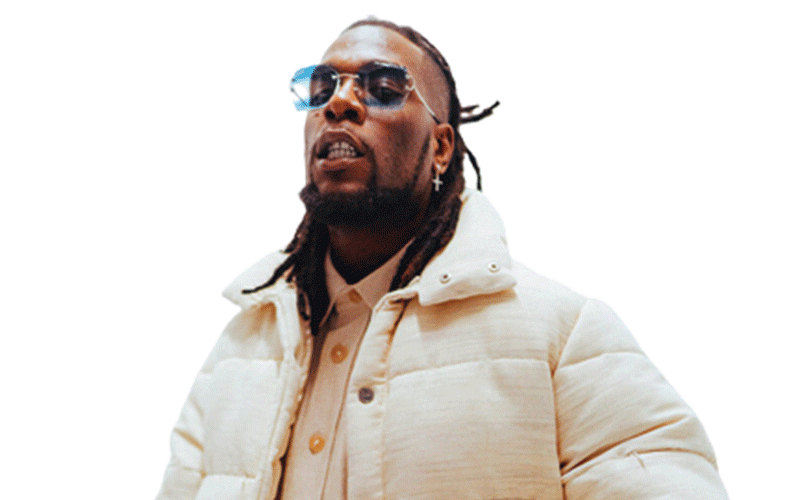 Some may ask: "Who is Burna Boy?" Damini Ebunoluwa Ogulu, known professionally as Burna Boy, is a wealthy Nigerian Afro-beats singer, songwriter and record producer.
Last year, in June 2022, together with his Outsiders band, he gave a well-attended scintillating concert at Harare's Belgravia Sports Club, in Zimbabwe.
We are not sure whether Burna Boy is a principled, arrogant, conscious revolutionary or simply a big-headed star.
When he came to Zimbabwe last year, allegations were made at the time that Burna Boy was offered money by Zanu PF politicians to wear a scarf with Zimbabwean colours on stage during his performance, but the Nigerian singer turned it down.
Burna Boy says he "turned down the offer to keep his music free from politics" and that his music should be "seen more as a transformative piece of art." This year, he also turned down an offer to perform at King Charles's coronation ceremony in the U.K.
Zimbabweans who attended the mesmerising and scintillating Grammy-winning Burna Boy concert at the Belgravia Sports Club last year should consider themselves lucky to have done so.
I am not sure that he will touch this part of Africa again soon. The 32-year old Nigerian Afro-beats multi-millionnaire is said to have cancelled a series of concerts this year.
As mentioned above, he even refused to perform for King Charles of the British Empire during his coronation in May this year when he was invited to do so.
It's been like a never-ending drama series for Burna Boy. Each day, there's a new gossip bomb waiting to explode! And if it's not the latest controversy, it is the leftovers from yesterday's drama spilling over into today's chaos. From the King's never-ending coronation saga to the rumoured staggering expenditure on a chain with a pendant worth $1 million.
And oh, besides having developed an opulent taste in jewellery, our eyeballs and brains keep feasting on jaw-dropping Burna Boy episodes! Like His counterparts, Davido and Wizkid, he has also been collecting a variety of top class cars.
One of the most notable cars in Burna Boy's collection is his Mercedes-Benz G-Class SUV. This car is known for its ruggedness and durability, and it's often favoured by celebrities and other high-profile individuals who want a car that can handle tough terrain.
Last week, the superstar was billed to perform at a highly anticipated show at the FNB Stadium in Johannesburg, South Africa (on September 23) but he did not turn up. "On the morning of September 19, 2023, Ternary Media Group, the event promoter, notified Stadium Management South Africa and SAIL that "the highly anticipated Burna Boy live music concert, which was initially planned to take place at FNB Stadium on September 23, 2023, had been postponed," read the statement.
The promoters of the show announced that the show had been postponed due to low ticket sales but contradicting information from Burna Boy's Spaceship Management team is saying something different.
If you will recall, in 2019, Burna Boy tweeted that he would not ever go to South Africa in the wake of xenophobic attacks against Nigerian nationals living in South Africa.
It does not look like he has moved away from that stance. The 28-year-old musician provided some context for his comments, as well as a vision for the future that included more unity for the continent overall — a philosophy he still espouses in his music today as the tension between Nigerian nationals and native South Africans continues to grow. He has a vision for a unified African continent "We will have one passport, one African currency, one Africa." He says "only then will my mission be complete."
Burna Boy recently shared plans to spread that message on his upcoming tour despite pulling out of shows in South Africa amid threats of violence. "It's almost as if the oppressors have won when the oppressed start acting like this. Do you understand?
My family is Africa, which is why you will hear me speaking on the South Africa issue, which is why it strikes a nerve. It's almost like having your whole body, and your hand is not working. That's what it feels like. The whole of Africa needs to wake up". Although the South African promoters keep on saying that the Burna Boy concert has been postponed, it has, in actual fact been cancelled.
Earlier on, in May this year, Burna Boy was invited to perform at King Charles' Coronation ceremony in the U.K. He turned it down.
Many Nigerians thought that the invitation extended to Burna Boy by the British Mornachy to perform at the King's coronation was a big win, but for Burna Boy, who says that he does not want to mix his music with politics, it was not.
It was Nigeria's Tiwa Savage who went to do it instead. She made history as the first Nigerian to perform at the coronation ceremony of a British monarch. Many fans of the Afro-beat community had mixed feelings about this.
Many distanced themselves from the Royal Family especially West Africans who had formed a 'down with slave masters' movement'. Many Nigerians and Africans expressed disappointment that one of Nigeria's biggest stars, Tiwa Savage, was willing to entertain the colonisers; especially after several artistes from the United States and Europe allegedly turned down the opportunity to perform at the coronation concert. I guess it is very difficult for an artiste to turn down an invitation to perform for an important person like King Charles, especially when there is a large sum of money involved. Not only is it a case of money, but also the exposure given to such a big event throughout the world.
According to Al Jazeera, almost all western artistes called to perform declined.
Imagine Jah Prayzah refusing to perform at President Mnangagwa's inauguration gala after being offered a large sum of money to do so.
Well, he would have no reason to do so, but if he had, he would need to be principled and have reasons for doing so, like Burna Boy, to turn down such an offer.
According to Al-Jazeera, Adele, Ed Sheeran, Harry Styles, and Robbie Williams are just a few artistes who turned down invitations to play at King Charles's coronation.
The British Mornach struggled to find prominent artistes who would grace the occasion until Lionel Richie, Tiwa Savage, Katy Perry and Take That embraced it.
Many Nigerians and Africans expressed their disappointment that one of Nigeria's biggest stars, Tiwa Savage, was willing to entertain the colonisers especially after several artistes from the United States and Europe allegedly turned down the opportunity to perform at the coronation concert.
For Burna Boy, it was indeed a no! no! no! He is making a lot of money throughout the world anyway without endorsement from the British monarch as evidenced by his recent concert dubbed the
"Love Damini" tour to London on June 3, 2023.
Backed by his band "The Outsiders", the singer delivered a scintillating performance to a sold-out West Ham United London Stadium. The stadium, a 60,000-capacity space for football games, holds 80,000 people for entertainment events.
Burna Boy filled up this stadium and an estimated 80,00 Afro-beats fans of all races attended the well-publicised concert. That only makes our Machesos and Jah Prayzahs green with envy. Those people who thought that it was impossible for an African artist to draw such a huge crowd in Europe now see that African artistes can thread this needle. Now we know where Burna Boy's millions are coming from.
Burna Boy treated fans to a set list that included as many as forty-nine songs from his impressive catalogue of hits.
Some of the most popular hits among the British audience included Its Plenty, Last Last, For My Hand, Common Person, Sitting on Top of The World, Big 7, Talibans and Gbona most of which were sung in English.
The concert also had guest performances from the UK's top artistes like Popcaan, Stormzy, Dave & Jhus.
It looks like the sky is the limit for Burna Boy, the Afro-beats superstar.
Related Topics