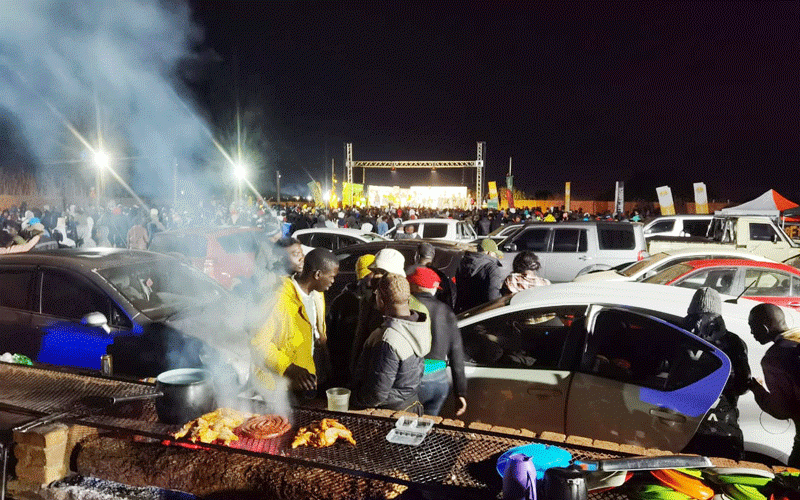 A JOURNEY of innovation which local entertainment joint Padziva Leisure Centre embarked on four years ago is bearing fruit, thanks to the innovative minds behind Jive Zimbabwe.
Padziva is an outdoor entertainment and leisure centre, with a cocktail of amenities like braai, kids' play area, car wash and a big screen, located on the western part of Harare along Kirkman Road.
It is one of the transformed de facto al fresco entertainment joints trending in the city that have taken over from traditional beer outlets.
Since its inception, the management at Padziva in partnership with local entertainment hub Jive Zimbabwe, has facilitated the seeding of an innovative culture within the joint.
Padziva is famed for the #OneBigParty — a family event that is held on the last Saturday of every month, bringing artistes, businesspeople and entrepreneurs together.
There is the #BoyzCanCook — a movement of men and women, particularly men who proactively join the ongoing gender activism, dismissing the notion that women belong to the "kitchen".
A few months before the outbreak of Covid-19 pandemic the joint had introduced a unique concept called #HamaYomukadzi, which was held on Africa Day.
The joint continues to walk along the innovative path, introducing unique ideas, but the #OneBigParty concept has taken the entertainment scene by storm.
A recent show at the joint featuring Killer T and Andy Muridzo was sold out, thanks to the collaboration between Jive Zimbabwe and cigarette company Pacific Cigarette Company.
"We look forward to more events with the big names," said Benjamin Nyandoro Jive Zimbabwe director.
"We thank the seasoned partners who have for a long time been supporting arts in Zimbabwe.
"One of our partners, Pacific Cigarette Company, supports each event with key areas focusing on building the capacity of artistes to put out a memorable show. We are all grateful."
Nyandoro said the recent Killer T and Andy Muridzo show saw Pacific supporting with promotion, stage, PA System, and lighting.
"This is much we need, and I believe the artistes are grateful as well," Nyandoro said.
Pacific Cigarettes representative Kudakwashe Chiutsi expressed satisfaction over their partnership with Jive Zimbabwe.
"Our partnership with Jive Zimbabwe on promoting the arts in Zimbabwe is turning out to be fruitful, looking at the recent event that we supported," Chiutsi said.
"I was impressed with the numbers, especially in the middle of the winter season.
"It was a happy atmosphere, a one big party.
"We are not new to supporting the arts and we are definitely going to do more in many other parts of the country, working with established and budding artistes to help them unlock their full potential."
Pacific Cigarettes has worked with a number of artistes including Sulumani Chimbetu, Jah Prayzah and Jah Signal.
The tobacco company has been involved in artistes sign ups and endorsements, propelling many to stardom.
On the other hand, Jive Zimbabwe has worked with a number of musicians, hosting concerts and promoting local content through online platforms.
Nyandoro, the brains behind the entertainment hub, has worked with Jah Prayzah during the chanter's early years in the mainstream arts industry.
He has also done projects with Sulumani and is credited for resuscitating the career of the late Soul Jah Love when many thought the chips were down.
Meanwhile, Padziva will today host a Meet 'n' Greet event which brings all arts stakeholders together.
"Artistes, managers, promoters, radio DJs and producers will meet on Sunday [today] and this event is being supported by Jive Zimbabwe and Pacific Cigarettes again," said Nyandoro.
The event starts at 12 noon.
Related Topics