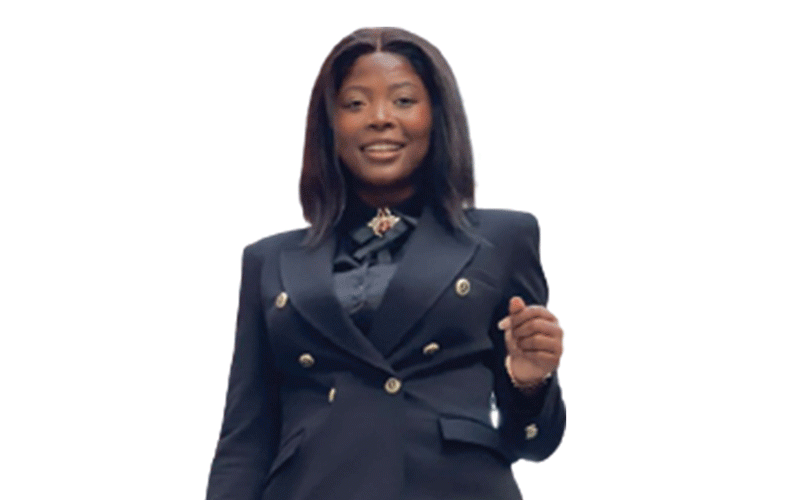 HUMAN rights campaigner and former students' leader Netsai Marova recently excelled in Norway after earning a master's degree from the University of Agder.
Marova skipped the country around 2021 after having been jointly charged with Joanna Mamombe and Cecilia Chimbiri for protesting against what they saw as failure by the authorities to provide social security protection during the Covid-19 lockdowns in Zimbabwe — and she still maintains her innocence including allegations of faking own abduction.
Marova is a beneficiary of the STAR Scholarship granted by the Norwegian government. She is also a recognized Gumiguru 50 under 30 2021 Emerging Young Leaders List and a human rights campaigner. In 2019 she made history after getting elected as the youngest MDC-Alliance deputy organizing secretary for the Youth Assembly at the party's elective congress. Marova has a solid track record in volunteering and community-based organisations work leading in advocacy and lobbying for sexual and reproductive health rights(SRH) for all as well as for youth and women participation in politics and leadership. She is a vocal and active member of the Citizens Coalition of Change(CCC).
Born rural Gutu and raised in the high-density suburbs of Mabvuku in Harare, Marova's narrative is that of how resilience and courage can change one's life. In a virtual interview, she revealed how her spark of determination was ignited by seeing her mother, a vegetable vendor, and father, a pensioner, strive to send her to school. She says the state of the country and what she witnessed in the streets of Mabvuku fuelled her desire to create a better Zimbabwe where struggling had become normalised.
The journey to her latest accolade in Norway started with her acquiring a BSc honours degree in accounting from the Chinhoyi University of Technology in 2018. Marova never imagined acquiring a master's degree from an internationally recognized university.
"The idea of one day graduating with an international master's degree from Norway seemed far-fetched," she said.
Marova says she has had to overcome many obstacles which stood in her path and the movement for change wasn't smooth. Perseverance is what kept her going in the face of her political persecution, from being arrested to being tortured and imprisoned.
Quoting Eleanor Roosevelt, Marova stated, "You must do the things which you think you cannot do." "And so, I did. In the face of adversity — countless arrests, torture, imprisonment, and political persecution — I stood my ground. I was locked up in Chikurubi Maximum Prison with dangerous criminals, but I refused to be broken."
Marova added "Furthering my studies seemed unattainable due to the repeated arrests and detentions, yet I continued to dream. I discovered a strength within me I never knew existed. Through your support and through God's grace, I never let go of my dreams! Instead, my passion for learning, leadership, and advocacy was reignited."
The transformation champion says that her motive is to inspire and motivate young girls and women to strive for success regardless of their background. Her own experiences from growing up in the high-density suburbs resonate with other young girls in Zimbabwe and it can inspire others to be the change they want in their society.
"Each person has a unique journey, a tale of trials and triumphs leading to life's extraordinary moments. My hope is that my tale might resonate with young girls from villages and ghettos, empowering them to dream big and strive for change," said Marova.
In a country where the battle for gender equality is still underway and with fewer women representing the gender, Marova stands as a role model to young people as her story is that of determination and strong will as the essential keys to success. Marova is also one of the few young women who have shown no fear in the political and social spheres concerning the rights of the citizens.
"To all the girls out there, dream big, stand tall in your heels, and remember – your journey might be challenging, but it's the hardships that will mould you into a stronger, braver, and better version of yourself."
Marova has expressed her desire to one day return to Zimbabwe to contribute to the rebuilding of the country and in the meantime says she remains focused on her academic, personal and professional development.
This article was coordinated by Atrishya Gondo.
Fungayi Antony Sox works at TisuMazwi – a public relations and communication-centered social enterprise specialising in books, education, IELTS, and storytelling projects. He writes in his personal capacity. For feedback contact him on 0776 030 949, connect with him on LinkedIn on Fungayi Antony Sox, or follow him on Twitter @AntonySox.
Related Topics