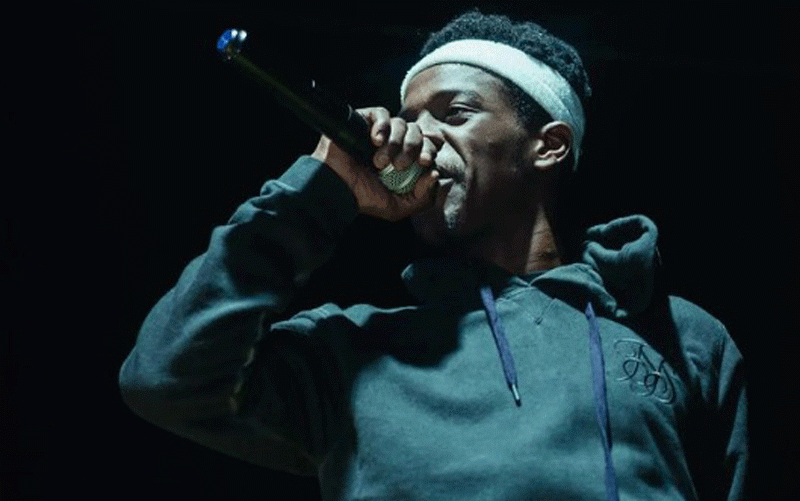 The recent Zimbabwe Music Awards (Zima) ceremony held on June 3, in Harare showcased a series of music genres.
These included Zimdancehall, sungura, afro-pop/afro-fusion, gospel, R&B and soul, jazz, traditional/chimurenga and hip hop.
Among these genres, to my mind, the category that came up with the least known artistes and the least known songs was hip hop where Saintfloew who was up against Leo Magozz, Hillzy and Scripmula was the winner.
These artistes are relatively new and are not known by many people here in Zimbabwe.
In comparison with other genres, very few people I interviewed knew what songs the above hip hop artistes had sung. Some of them had not even heard of the names of these artistes before.
The question to ask is: Why is hip hop which has been in existence for over 50 years now not regarded as mainstream music in Zimbabwe like its Zimdancehall counterpart?
I know that very few people follow the hip hop (aka rap music) genre in Zimbabwe. Some do not even know what it is.
Hip hop is different from sungura, reggae, Zimdancehall or other familiar genres. Many music genres that Zimbabweans are familiar with such as rumba, kwaito, amapiano, afro-beats, jazz, soul/ R&B and dancehall have been imported from other countries. So why should hip hop be an exception?
If you have not come across this genre before, my recommendation is that you hold onto your socks because you are about to dive headfirst into a funny-smelling rabbit hole of random public encounters! Fire up your headphones for brand new tracks from hip hop or Rap artistes the likes of Puff Daddy, Lil Wayne, Kanye West, Nicki Minaj, LL Cool J, 50 Cent, Ice Cube, Eminem, Chris Brown and Jazzy Jey. I know that I use hip hop and rap interchangeably because of one common element between the two. Most of the hip hop and rap artistes talk or chant instead of singing in their music.
In a world where normalcy reigns supreme, there exists a tribe of unabashed, flamboyant misfits who have mastered the art of turning heads and raising eyebrows in the weirdest ways possible. They do that to hip hop music.
Hip hop music is a music genre which embraces rap music. It is a music genre consisting of a stylised rhythmic music that commonly accompanies rhythmic and rhyming lyrics that is chanted. In Jamaica the chanting is referred to as 'toasting'. The term hip hop music is sometimes used synonymously with the term rap music. Although rapping is not a required component of hip hop music.
This style of music can easily be defined by four key stylistic elements: MC-ing/rapping, DJ-ing/scratching, sampling and beat-boxing. These elements are borrowed from American and Jamaican street culture, although Zimbabwean hip hop is mainly composed of Shona lyrics.
One Zimbabwean artiste who comes to mind straight away when we talk of hip hop, is Stunner. The music coming out of other artistes like Nasty Trix, Sniper Storm, Roki, Ten Diamond, Junior Brown and Maskiri can easily be described as hip hop. We are familiar with these artistes but why has hip hop not had the same fiery effect that Zimdancehall has?
If a South Korean artist like Psy of Gangnam Style fame can become an instant millionaire through the influence of hip hop music, what are the possibilities of a Zimbabwean musician achieving the same goal with the same hip hop music?
The first American artistes to be associated with hip hop music were bands such as Africa Bambaata, Sugarhill Gang, Grandmaster Flash and Rappers' Delight. It is believed that Keith Cowboy, lead singer with Grandmaster Flash created the term hip hop while teasing a friend who had just joined the U.S. Army by scat singing the words: 'hip hop- hip hop' to mimic the rhythmic cadence of soldiers marching and it became part of his stage performance.
The hip hop culture eventually spread to artistes like M.C. Hammer, Dr Dre and Snoop Dogg and later 50 Cent and Kanye West.
It is argued that the roots of rapping are found in African-American music and ultimately African music particularly that of the griots of West African culture. The African-American traditions of signifying the dozens, and jazz poetry all influence hip hop music, as well as the call and response patterns of African and African-American religious ceremonies. Soul singer James Brown is undoubtedly "the godfather" of hip hop music.
New York City experienced a heavy Jamaican hip hop influence during the 1990s. This influence was brought on by cultural shifts particularly because of the heightened immigration of Jamaicans to New York City and the American-born Jamaican youths who were coming of age during the 1990s.
Prior to the 1980s, hip hop music was largely confined within the context of the United States. However, during the 1980s, it began its spread and became a part of the music scene in dozens of countries. Zimbabwe was no exception. Zimbabwean musicians have always loved to imitate music coming from America starting with Rock from Deep Purple, Jethro Tull and Led Zepelin in the 1970's, soul music from Otis Redding, Arthur Conley and Percy Sledge to rap music by modern day hip hop artistes such as Jay-Z.
Hip hop was born in the summer of 1973 at a block party in New York City's Bronx when DJ Kool Herc extended the beat of a recording using two turntables and a mixer to fade between them, then started emceeing as the music continued. His techniques came to be known as scratching and rapping — two of the key elements in hip-hop music.
It would be another six years before the first hip-hop song was recorded and released, introducing the genre to a wider audience and gaining popularity in the mainstream. By the 1980s, hip-hop had expanded beyond New York and could be heard on the airwaves and in clubs in cities such as Los Angeles, Atlanta, Toronto, St. Louis, and New Orleans. By 1989, hip-hop had established itself as a mainstay in popular music. That year, the Grammys introduced a new category — Best Rap Performance — although nominees LL Cool J, Salt-n-Pepa, and Will Smith (who won the award, alongside DJ Jazzy Jeff, for Parents Just Don't Understand boycotted the ceremony as the award's presentation was not televised.
In the years that followed, hip-hop continuously reinvented itself as rappers, DJs, and producers pushed the boundaries of the genre and took its popularity to new heights. It is more than 50 years now that the hip hop culture has been on the scene but it seems to have failed to make an impact in Zimbabwe.
Zimbabwean dancehall artistes and urban groovers in their effort to imitate Jamaican and American artistes have come up with their own version of what can be loosely termed as hip hop.
Zimbabwean hip hop is, however, different from American hip hop. American hip hop is often referred to as protest music and is often associated with money, sex drugs and alcohol whereas in Zimbabwe this music was created simply to replace the Western influence on Zimbabwean music. It is filled with romantic tunes and lyrics about love.
In America, the likes of Jay-Z and Kanye West became international artistes who spread hip hop to other countries. Radio in Zimbabwe plays this hip hop music non-stop.
Local musicians also play this type of music thinking that this is what the people want. The musicians sometimes simply take the tune as it is, then 'translate' the lyrics into Shona rhymes and call it original music as was done in Wyclef Jean's 'Perfect Gentleman' song which changed to:
'Amai Va Leopodo,
Vakatora Poto,
Ndokuenda kwa Mutoko' etc.
However, despite the decline in this music genre of late, there is great potential in Zimbabwean musicians taking hip hop music to international levels. Perhaps the likes of Saintfloew who won the Zima Award this year might take it to international levels. Psy has already shown that it can be done and that language is not a barrier. As long as there are elements of stylised rhythmic beats in the music, Zimbabwe can also do it. But charity begins at home. If the music is not popular in Zimbabwe, what chance does it have of being recognised elsewhere?
Feedback: [email protected]
Related Topics