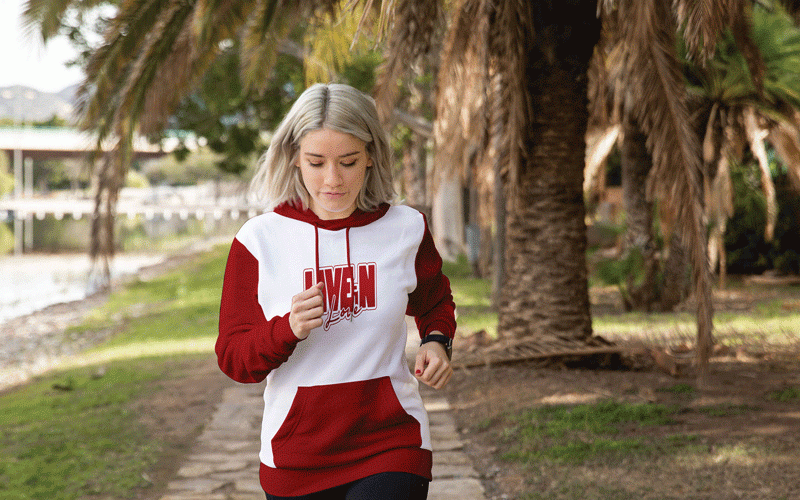 LIVE N Love, a newly-launched fashion brand by a young international musician Gabriel Muchanu aka Advokate I, continues to earn recognition on the global scene, increasing its market value and net worth.
Speaking in an interview with Standard Style ahead of the fashion line re-launch set for June 3 in Midrand (South Africa), the Johannesburg-based Zimbabwean entrepreneur said the brand was growing at a decent rate, a development he attributed to his musical company's tenacity.
Live N Love is a universal clothing line that offers a wide range of smart casual wear for various age groups and operates from a small factory in South Africa. The brand has clients across the globe from countries including the USA, Australia, Denmark, Canada, Norway and Zimbabwe, among others.
Advokate I said with the advent of internet his company was able to build on its value, selling to a wider network for the brand to yield its potency to reach where it is now.
"It all boils down to discipline, focus, smart, hardwork and persistence.
"My love for doing music started in 2011. Then the music I love inspired the birth of Live N Love, the fashion line we are celebrating today. Everything I am doing is feeding on each other.
"To then advance the mission, I complement these projects with abilities in filming, photography and social media marketing. I am glad that these other ventures are feeding into each other to earn me this notable success," said the Reggae and Afrobeats lover who originates from Kwekwe.
Advokate I said had it not been for God's love and his unmerited favour, he would have not tasted success.
"Our mailing office is always busy sending apparels all over the world only because of the power of God," he said.
"It has never been easy. And especially here in Africa whenever it comes to the issue of pursuing your dream. The discouragement begins from home where the perception is that books are the only way to organise a life.
"It is against the fact that I was never afforded enough support back home regardless of my abilities that inspired me to create a bigger provision for God in my life because he has provided me with much of the needed resource in all that I do."
He said music has always been looked down upon in African tradition as it was regarded as a profession for losers, owing to a lot of bad examples at the time where most struggled to make a decent life out of the industry.
"One can live off music, but on condition that one understands the business side of things. Today I am one such example. Those at home that used to chide me over my choice of profession are adoring now.
"Unfortunately, as a foreigner in South Africa, it comes with segregation and sabotage, but for me I found an intelligent way of living and dealing with such setbacks successfully and without making enemies. Glory be to God," said Advokate I.
For a person molding a legacy of unifying communities, standing with the people for the people Advokate I advocates for the betterment of mankind's livelihood through music. Under his musical belt he has two extended plays (EPs) to his name; Royal Devotion (2021), a Shumba Production and Heart and Soul (2022) another Shumba Production recorded with the input of several producers that include Movy D (Street Music), Allaz (Riverbank Records), Tai Tan UG (Bigspit Music) from Uganda.
Meanwhile, a local product marketing expert said at all times it would be a huge drive to find something to sell for any artiste, especially those with a good reputation and a huge following, adding that for one to survive they have to be selling something.
"Ordinarily, everyone has to sell something in order to earn a living. One could be selling either a service or a product.
"It becomes interesting when an artiste has merchandise that he can committedly sell, that makes his product reach intended customers at all costs, hence earning money for his company.
"Others artistes should emulate such a move as there is never a thing to lose," said a marketing manager with one leading retail shop in Zimbabwe, Anesu Muringani.
Emily Ndlovu, publisher of a local fashion publication called The Wardrobe which is distributed electronically, said with the right team of designers, tailors, marketing and photographers promoting your own clothing line would be a self-selling adventure.
"Any public figure with an audience has an opportunity to persuade them to buy their product as long as they believe in what they stand for including their brand philosophy in the same way Advokate I is doing," said Ndlovu.
Related Topics