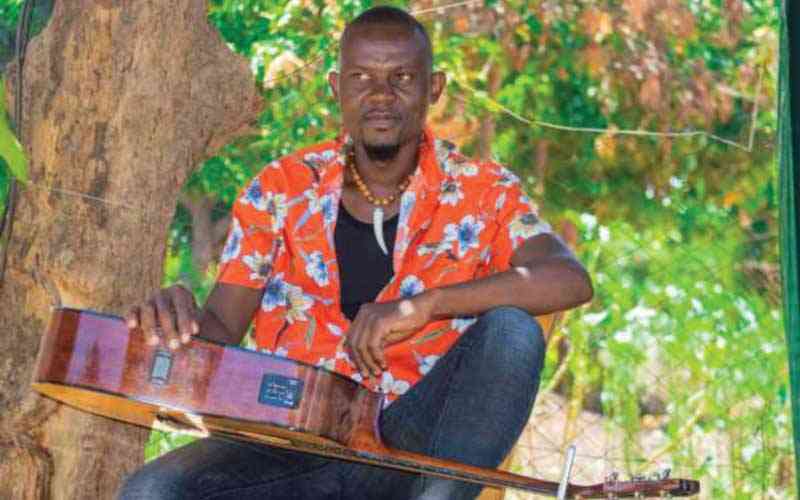 KWEKWE-based Terry and the Bliss, an Afro-jazz outfit, is not be coming back to the country's music scene owing to the biting economy, says the band frontman Telson Migi.
Chibuku Road to Fame winners (2012), Terry and the Bliss has one of the richest profiles in the Midlands, but said their love of music should not defeat the need to provide for their families.
"We love music, it runs in our blood, we compose everyday, but the hustle of assembling a band, coordinating, rehearsing and recording against the overall income is very much unbalanced," said Migi who is popularly known as Terry.
Terry laments that the current economic situation in the country was hampering their effort to make a comeback citing that the industry has not been viable".
He said as a professional musician, considering the welfare of the people he would be playing with was much more important than anything else.
"We started Terry and the Bliss in 2011 on a very high note, getting corporate events, at that time the situation was fair and fine when compared to the situation now where artiste can barely make a profit against the demands of setting up and preparing for a show," said the former Chiedza Primary School pupil (Kwekwe).
He added: "At that time, the secret was good marketing and delivering quality music. We operated professionally and that alone paid us so well in return."
Terry, a seasoned artiste, has played before with his former school teacher, a Mr Gudhuza, at Borne-So band as a bassist and later with the now retired Bob Nyabinde.
During his hey day he shared the stage with international artistes such as Ringo and Oliver Mtukudzi among others.
"Everyone is after greener pastures, a reason why I preferred that whenever we play as a band every member has to be treated professionally and paid deservingly.
"I have toured the country with my own band, getting paid handsomely, a reason I also treat others with the same love and respect," he told Standard Style.
The jazz ensemble has recorded only one album titled KwaTerry (2012) at Gramma Records.
The album carries songs such as Huwori Uroyi, which looks at the effect of the cancer of corruption on society.
There are also tracks such as Magumo, Ndiregererewo and Kwaita.
Related Topics