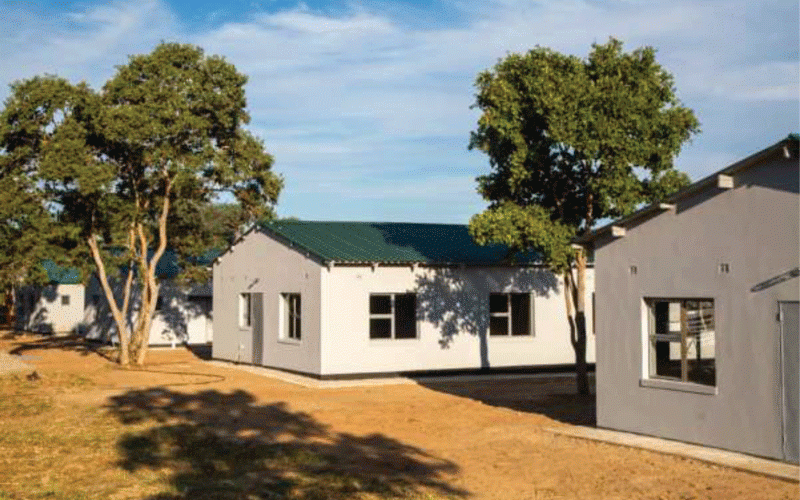 "We went on with our daily duties whilst smelling death; death was something one could meet either from the hands of poachers or from wild animals and some of us were victims of both," Khaliphani Ndlovu, a ranger who dedicated his life to saving animals from poaching narrated the horror ordeal when some of his colleagues lost their lives due to attacks from wild animals and poachers in the Hwange National Park.
He said it was hard to protect the wildlife when a person was not protected from the animals and poachers.
"Poachers are armed and can be a real danger more than animals, and before the new camp was constructed, our service was porous and exposed to danger," added Ndlovu.
In a bid to conserve wildlife and curb human wildlife conflict, a partnership between ZimParks and International Fund for Animal Welfare (IFAW) has seen the completion of Makona Ranger Sub-station within Hwange National Park.
In 2013, cyanide poisoning killed 300 elephants and other wildlife in the southern part of Hwange National Park near Makona. The new ranger base station is expected to transform and sustain the area as a haven for wildlife.
Makona is now a fully fledged permanent ranger base covering over 5000km2 southern section of Hwange National Park which shares a long and open boundary with both community lands and neighbouring Botswana,
The base also includes an office complex, operations centre, recreational facility, and 12 housing units accommodating more than 24 rangers and their families. The Makona base is situated approximately 15 kilometres from the Tsholotsho community, which enables rangers to swiftly deploy to respond to incidents of human-wildlife conflict.
The modernised Makona camp is expected to reduce human- wildlife conflicts and poaching in a place which was once a wildlife poaching hotspot.
The Makona base was recently opened by first lady Auxillia Mnangagwa who hailed the IFAW and ZimParks partnership for prioritising ranger welfare.
"Well-supported, adequately resourced, trained, and motivated rangers are key to ensuring we win the fight against poaching and stop the destruction of ecosystems," she said.
"We are thrilled to celebrate this achievement together with ZimParks. It is a testament to a mutual, long-term commitment to protecting and preserving biodiversity, grounded in a partnership to deliver transformational change for people, wildlife, and the natural environment," said Azzedine Downes, IFAW president.
Fulton Mangwanya, the director-general of Zimbabwe Parks and Wildlife Management Authority (ZimParks) said the partnership has transformed the park.
"The IFAW and ZimParks partnership has transformed a large part of Hwange National Park resulting in zero incidents of elephant poaching in the Makona area and the wider park over the last three years," he said.
To date, the IFAW-ZimParks partnership has invested more than US$3.5 million in the Hwange-Matetsi Zambezi landscape. These funds have gone towards combating wildlife crime, ranger welfare, park management (improving infrastructure; game water management), tourism development, wildlife rescue, and mitigating human-wildlife conflict.
"They (IFAW) have been investing about US$3 million into this partnership every year and this is part of millions of (United States) dollars, which form part of infrastructure development," said Zimparks spokesperson Tinashe Farawo.
Zimparks is also targeting partnerships with other international organisations to drive the country's conservation efforts.
"So, over the past few years, we had partners that have been assisting us in the north west of Matabeleland. We are working closely with IFAW. In mid-Zambezi, we are working with other partners like the African Wildlife Foundation and there is also the World Wildlife Fund. If you look at South East Lowveld, we are working with the Frankfurt Geological Society to form the Gonarezhou Conservation Trust," said Farawo.
Related Topics