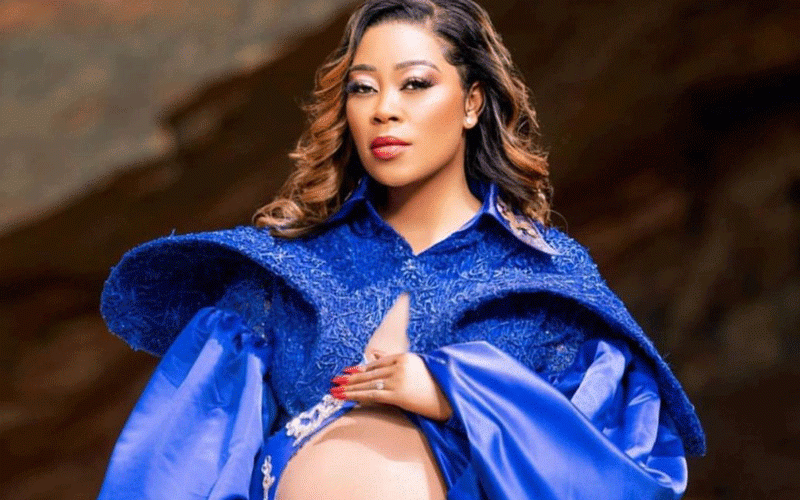 A lot has changed since Africa got in touch with the outside world.
Globalisation has allowed the importation and proliferation of mostly western culture and even showbiz attitudes.
Most communities have been assimilated into western ways of doing things, leaving many facing an identity crisis and even conflict of cultures.
Such is the recent fashionable open display of pregnancy on social media.
Known to be conservative, most African communities had pride in cultural identity and some issues were preserved for a few trusted elders.
Even on this day, women sneak as though they are going to town for shopping yet they will be visiting antenatal clinics when about to give birth.
Growing up it took us time to know about the pregnancy of our mother or older aunties in the family.
The procreation period was privatised and any discussion about it was regarded as sacrilege.
Pregnancy was hidden, hushed and any exhibit was feared for various reasons emanating from culture, superstition or religion.
Even the media never published pregnant bellies of the famous. The pregnancies were kept under wraps until the child was born and thus when media outlets scrambled for the first picture of the baby.
The reproductive part of a woman was something to be hidden and never to be flaunted in the public.
Social media is now awash with women from ordinary folks to celebrities flaunting their pregnancies. The new trend has become fashionable and daily from Facebook to Instagram; users are greeted with developments on the pregnancy and new photoshoot pictures.
Newspaper front pages, TV shows and websites are full of celebrities who proudly announce that they are pregnant, or would like to be, or have just become mothers.
The baby bumps are displayed with the mother clad in see through dress, semi naked or in their bathing suit and the pictures are posted on Facebook or Instagram for a few likes and comments.
Even mothers who are far from famous are posing for the camera semi-naked just like celebrities.
Flaunting pregnancy has become normal and the idea of enjoying the pregnancy in private is now a thing of the past.
Internationally, we have seen celebrities announcing their pregnancy on social media or on stage while performing.
Recently, international singer Robyn Rihanna Fenty, popularly known as Rihanna, announced her second pregnancy to the world when she was performing at the Super Bowl Halftime.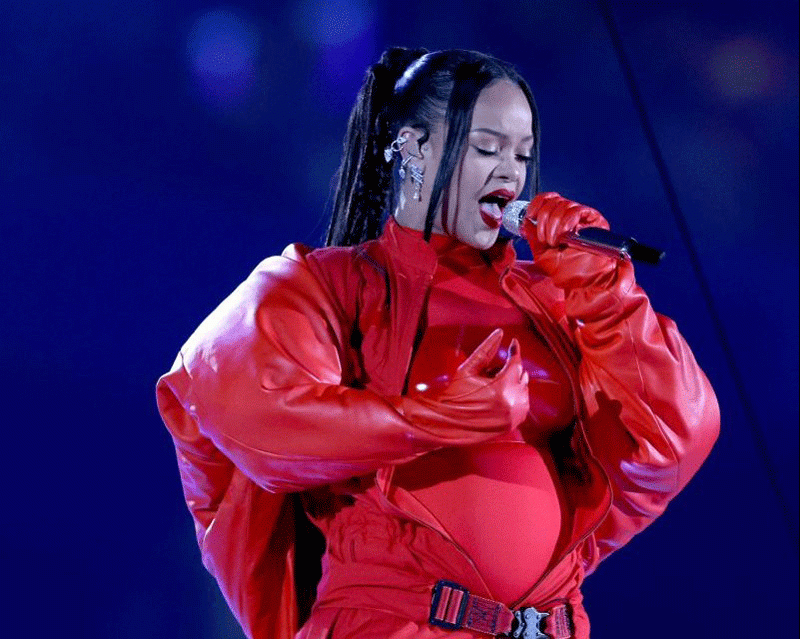 International news organisations went on to report on the pregnancy more than the actual performance.
"After five long years, Rihanna returned to the stage Sunday night for a glitzy performance during the Super Bowl LVII halftime show, and while she didn't have any surprise collaborators singing alongside her, she did have a special guest by way of a new baby on the way as she proudly showed off her baby bump as she performed," reported an online publication Rolling Stone.
The new mother, former Disney star, actress and singer, Keke Palmer confirmed her pregnancy on the American show called Saturday Night Live. The actress opened her blazer revealing her baby bump and telling the audience she was going to be a mother.
International singer Beyoncé also announced her first pregnancy when she was performing at MTV Video Music Awards in 2011.
In 2017, in an Instagram post, Beyoncé also announced that she was pregnant with twins.
"We would like to share our love and happiness. We have been blessed two times over. We are incredibly grateful that our family will be growing by two, and we thank you for your well wishes," she said.
This trend has also found its way in Zimbabwean society with women from various walks of backgrounds and celebrities flaunting their baby bumps on social media.
Zimbabwean socialite, Tyra Chikocho, popularly known as Madam Boss, set the internet ablaze after sharing pictures that suggested she was pregnant.
The comedian and socialite previously dismissed pregnancy rumours, but since then, daily, she has been posting pictures, revealing her pregnant belly.
The trend has received mixed feelings from some sections of the society in Zimbabwe.
Those of the older generation were unsparing in their criticism of this practice. Mbuya Gumbo from Mabelreign said it was unheard of that pregnant women exposed their bodies to the public.
"Our culture requires women to cover their bodies. A woman's body is sacred. A woman needs to cover their bodies for it is the right thing to do," said Mbuya Gumbo.
One vendor, who plies in Graniteside industrial area bemoaned the behaviour by women, calling it "shameless".
"This is quite astonishing in our society. Pregnancy was regarded as sacred and women were very cautious in everything they did. Some might call it modernisation but this is shameless behaviour," she said.
"We are slowly losing our cultural identity by copying other people's cultures. At this rate if we dont speak out, women will continue with this unacceptable behaviour," said one man interviewed.
"This is soft pornographic material imposed on our screens as modernisation. This behaviour by pregnant women has to stop, said one kombi driver plying the Sunningdale-city route.
"Many African cultures believe that a pregnant woman is weak and vulnerable. Women who post such pictures on social media might become targeted by evil people, "said Gogo Chiseko from Westgate.
"Sharing of semi-nude pictures of pregnant women is inappropriate and such material should not be shared with the public," said one man who preferred anonymity.
"Women no longer value their bodies. Everything is now posted on social media for all to see. Our government must imprison all the ladies who expose their naked bodies on social media. Parliament has to discuss this issue because it is now a social nuisance. Our children are being exposed to this behaviour which needs to be eradicated fast", said a concerned parent.
Some parents bemoaned that their children are being exposed to this harmful content posted as sexy images of pregnant women.
"This type of content impacts our children negatively. This can influence sexual behaviours or make children have negative feelings towards their body, said one concerned parent.
NaMbali from Mambale in Plumtree is of the opinion that pregnancy flaunting is being influenced by what people are being exposed to in the media.
"Pregnancy flaunting is influenced by the global village we now live in. There has been a lot of cultural diffusion due to advances in digital communication technologies, social media being the major influencer," she said.
"I remember I started seeing a lot of women posing semi naked after Beyoncé did a semi naked pregnancy photoshoot which went viral. Being an influencer that she is, she has the power to set a standard that then becomes a yardstick of what is acceptable and what is not.
"I can't say its losing morals, its following trends which unfortunately later become the norm. Culture is fluid and dynamic. We cannot be stuck in the past and say that's not how we do things. Rather we should be at the forefront of driving the narrative we want as Africans instead of folding our hands in disbelief. The world is changing in a way that we are not anticipating," NaMbali added.
Social media has become one of the hardest sectors to regulate for many governments, Zimbabwe included.
Though nudity policies have been put in place in other social media platforms to guide users. The policies are not being applied consistently.
Related Topics