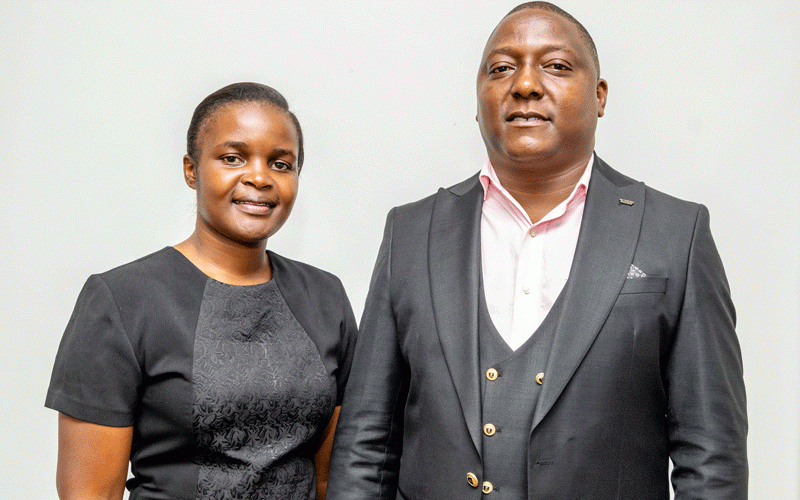 A viable construction industry is a good indicator of economic development and progression. When a country's populace embraces continuous improvement at personal and business level, they invest in erecting buildings and structures that ensure corresponding quality shelter for their families while housing their business ideas for increased productivity.
This explains the general progression of the local construction industry even amidst the generally challenging economic environment. Economic experts argue that real estate is one of the most viable investment options and to secure the future, the general populace have continuously sought to invest in a home for the family and an office structure for the business.
Amidst this entire craze has emerged Goldswift Construction, a new age industry player that has been touted for its ability to provide tailor-made and market-tested construction services and products for the benefit of its growing clientele.
Established in 2015 by seasoned construction player, Budwell Nziramasanga; Goldswift Construction has been commended for its quality and affordable construction services that border on excellence.
The company embraces that 'build wise and safe' approach to business to cushion its clientele from the widespread land barons as well as crooks that sell stands at undesignated points and go on to construct sub-standard structures that cannot withstand the drudgery of harsh weather conditions and oftentimes get razed down by local authorities citing illegality.
Speaking to Standard Style, Goldswift Construction managing director Budwell Nziramasanga said they were not in construction to make numbers but are motivated by the desire to bring professionalism and peace of mind to home seekers and all those in need of durable and rewarding business structures.
"Goldswift Construction is a corporation duly formed pursuant to the state laws of Zimbabwe in the business of providing services to customers that vary from building and construction, steel fabrication and fixing, civil engineering to plant and truck hire with an objective to expand internationally," said Nziramasanga.
"Our major objective is to become the one stop service provider for all construction related work starting with the feasibility studies of whatever land they have through to the design and architecture and last, but not least the actual building and construction.
"We have proved our mettle over the years and we are happy with our strides."
Nziramasanga said their business scope feeds into existing programmes by both government and private players aimed at ensuring housing for all while ensuring a viable economy that promotes excellence and productivity across sectors.
"We are a growing organisation led by qualified and experienced personnel that carry big dreams to build the value of the business and increase its market presence through brand developing so that it becomes a by-word for quality and consistency.
"Beyond satisfying the market, we believe in good corporate governance, although our focus is mainly on the customer and we maintain an active role in society.
"The up-keep of the environment is also very dear to our hearts. In simple terms we advocate for the development of individuals, society and the environment."
Pursuant to their desire to promote excellence, Goldswift Construction projects manager Thandiwe Nziramasanga said the customer was at the centre of their business and they have successfully completed game changing projects on the market.
"At Goldswift Construction, we place the needs of customers at the centre of our business activities," she said.
"Driven by a passion to excel through strategic partnerships and business associations, repeat business forms the bulk of our portfolio and bedrock of our future success.
"Every project is an opportunity for us to prove our mettle and we are happy with the positive feedback that we are getting.
"We are fast becoming the construction company of choice thanks to the expertise, passion and equipment at our disposal.
"Our team also makes us one of the best because they always give attention to detail in all they do."
Thandiwe said she was happy to be playing her part in the male dominated industry and is proud to have formed a formidable force with her husband and business partner.
"This is a calling and challenge for us and we believe we are geared to give our best towards a legacy business that will forever be cherished in Zimbabwe and beyond," she said.
"Some of our projects were commissioned by the President [Emmerson Mnangagwa], which attests to the scale of our dreams.
"We are focusing very attentively on the needs of a specific target market through monitoring our performance and ensuring quality service delivery at all times.
"Our customers provide for us a window for expansion and growth.
"For this reason, we are determined to offer excellent and professional services at all times.
"Each client is given cost effective solutions, which apply to his or her relevant needs.
"We believe we are set apart from the rest as far as fair trading practices are concerned."
The company's business development manager Eldon Munamato Cherayi said they have lined up exciting campaigns and promotions during the course of the year with a view to satisfy market needs.
"We want convenience for the client especially as they content with other competing survival needs," Cherayi said.
"We are therefore unveiling exciting and highly rewarding promotions to ease the burden of all our clients.
"Whatever your construction needs, we will have a tailor made service and product for you.
"We believe quality has no substitute and we deliberately undertake regular in-house
"Audits of our services and products.
"We have been approved by many prestigious customers for whom quality is a high priority and we continue to draw inspiration from that ideal."
In any industry, there are levels set by standard associations and or government boards and Cherayi said they were motivated by their organisational values in their pursuit of excellence and productivity.
"We view these set standards as the minimum or entry points as opposed to pursued goals," he said.
"This has leapt our commitment and workmanship to unprecedented levels. Every member of staff is mobilised for quick response to customer queries and we exceed expectations research and moving with global trends," Cherayi said.
Related Topics