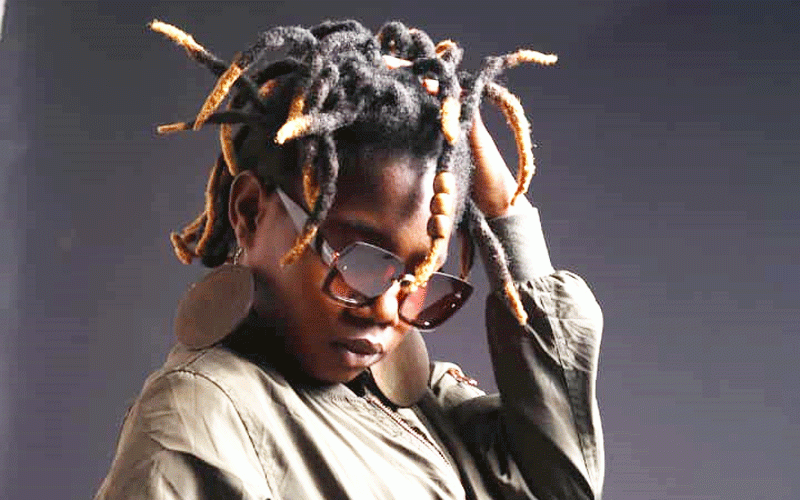 THE arts industry is driven by a deeper quest to inspire, impact and also innovate, which are requisites in instigation of growth and development in the sector.
Growth in creative spaces needs more new and innovative voices, particularly from women who remain marginalised and disadvantaged in the different art spaces.
It is of note that the digital age has seen the need and hunger for creation of new and also more innovative content which has an edutaining effect.
The growth of the social media spaces has also seen the rise of new and independent bloggers and journalists working towards the fruition and the growth of the local arts industry.
What is of inspiration is getting to see females being more involved in arts journalism and content creation, which remains something of importance especially that women are now taking a step in being instrumental within the field of arts.
As we celebrate women's month, Melissa Ntulini (Melcy) is one of the radical women of excellence who have taken a step in debunking the stereotype of working within a volatile industry of the arts in a quest to tell new narratives as an arts content creator and journalist.
Melcy also grooms and works with youths in art-related development. She is also part of DAB Three Sound and Events, which is an events and sound engineering company. It is pro-active in the promotion of local arts in Bulawayo.
It is also interesting to note that there are currently few women who work within the field of sound engineering, or who in a great many cases associate themselves with sound-related companies or endeavours.
In as much as she also specializes in media, Melissa has taken an extra stride to exert her influence through DAB Three Sound and Events company.
"More women are getting involved in male-dominated industries than ever before and it truly makes me happy to see that happening. I think there are so many positives to take from this progress and I hope this continues. Allowing more women to gain the qualifications and begin their career in the engineering and media industry empowers them. There's nothing as fulfilling as hearing females speak related media and sound jargon with confidence. Above all, a feminine touch is a touch of gold and its needed almost everywhere," Ntulini said.
"I got into a sound company and put my expertise as a media/Journalist into action. I didn't wait to have to be employed at specific media houses but I created or brought to life that which was in Dab Three vision into reality and into motion and they receive this with wide arms along with motivation from all my three bosses and the team.
"Besides being a content creator and arts journalist, Ntulini has an organisation where she is the director and in this organisation she grooms young and upcoming artists to nourish and strengthen their talent.
"In my organisation, Scarless Image Agency, I work with young and upcoming artistes to make them produce artworks that have value and meaning. I come from an environment where in my everyday life I see talent. With the scourge of drug abuse and school dropouts, it remains of importance that the youth are given a sense of activity. I believe in the power of talent development, and in nurturing talent I believe that I am giving the youth hope. It also means I impact within societies."
Melcy says her focal point is to see female artistes being empowered and strengthened as their voices remain something of note that the arts industry is in great many a time hard for females. It is something prevalent to see women falling prey to men with predatory characters in the arts industry, who may want to take advantage of them and in the process affect their career which is a challenge.
"But as a strong woman I manage to fight off such predatory characters and that is why I also groom female artistes that come my way to remind them of protecting themselves from men who can take advantage of them in the arts industry," Ntulini said.
Melcy also outlined how female artistes need more spaces where they can perform and also showcase their artistic skills. It is still worrying that even with regard to the coverage of stories in the media; many female artistes get publicity when it relates to a scandal rather than them being profiled for their artistic excellence.
She outlined how she plans to change the negative portrayal of women in the arts sector and be an advocate for the portrayal of women as people that are innovative, inspiring and also impactful individuals.
As a content creator, she seeks to amplify the distinct voices and also celebrate the unique experience which can help people believe that they can achieve anything no matter their background.
"I work in a very male-dominated field, and I wasn't sure how I would be received, but my audience is the best. People share their experiences in the different social media spaces where I also share my content and debate the pros and cons and ideas to solve problems.
"I have had a lot of really helpful feedback and that helped me to improve my production quality especially with regard to the first edition of the magazine I worked on with DAB 3 events. I really love how it feels like to be a community of people who want to make initiatives of developing and growing the arts and arts related media spaces better.
"No one can get by in life on their own. I feel that I can enrich my own life by helping others in my content creation journey. Being an arts journalist helps me to do that. When I started my journey in the arts sector, viewers found my content helpful. So I find it really empowering when I read positive comments."
She said the media and sound industry is male dominated, but there is need of balance between males and females.
"I hope women feel more confident to start a career without being judged on why they are doing it. I'd also hope that in a few years, the industry professionals will speak to other young people at universities and schools, or at workshops that encourage more women to get into the arts sector. Such talks will allow young girls to believe that they too can become engineers in the arts sector and do anything that their male counterparts can do."
Melcy said there is need to redress the gender gap in the arts sector, but it starts with females believing in their abilities and having a daring spirit.
If women are confident in themselves like Melissa, there is nothing that can stop them from taking on sound engineering jobs and becoming Queens in the arts industry.
*Raymond Millagre Langa is a musician, orator, writer and the founder of Indebo Edutainment Trust Follow Millagre Ray Langa on Facebook #Millagre Ray L, e-mail: millagrepapaito@gmail.com. You can reach out to Indebo Edutainment Trust on Facebook, Instagram and Twitter: indebotrust@gmail.com
Related Topics