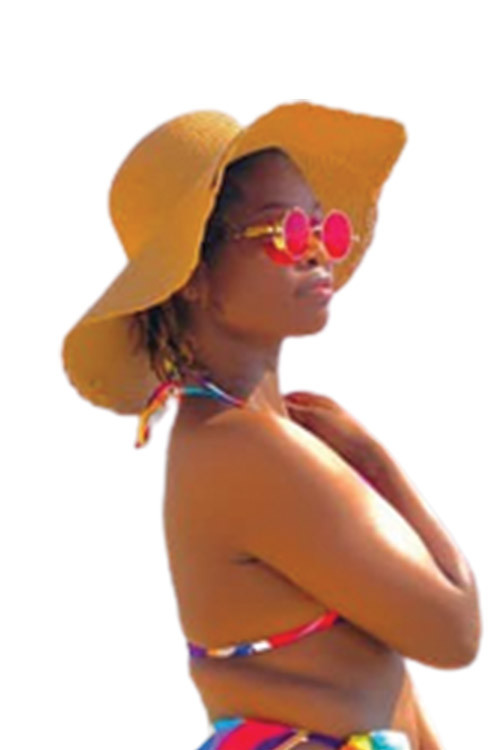 DURING the peak of the Covid-19 pandemic, the then Qatar-based Hazel Kumbirai Zvomuya took to yoga when boredom struck.
She felt lonely during her three-year stay in the Middle East and her situation was exacerbated by the advent of Covid-19 in 2020.
The pandemic was confirmed to have reached Qatar on February 27, 2020 and Qatar has been using much stricter protocols to control its spread.
"When the pandemic struck, I wasn't working and I had to put my energy into something I really love... yoga," Hazel said.
Yoga is an ancient and complex practice, rooted in Indian philosophy. It began as a spiritual practice, but has become popular as a way of promoting physical and mental well-being.
She is self-taught in different yoga styles, ranging from gentle practices to physically demanding ones.
"I have been doing these styles on my own and at times, I get support from my family," Hazel said.
Born in Mhondoro and growing the better part of her life under the custodianship of her mother following the death of her father, Hazel believes that yoga has done a lot in improving her well-being.
"My dad passed away in 2003 when I was only five years old," she said.
"I grew up living with my sister since my mother was moving across countries, hustling for our survival.
"I see yoga as something that has uplifted a number of things in me, including my well-being."
The Highfield High School product has taken her yoga sessions to social media platforms, especially on her Facebook page — Nicky-yogini — where she shares videos of her workouts such as vinyasa, a type of yoga that involves intense exercises.
"I have developed a huge following on social media and most of my followers are in Zimbabwe," she said.
"However, most of these people do not understand much about yoga and I am still teaching myself so that I share knowledge with them.
"I don't rule out opening a yoga school in Harare in future."
Hazel said she has since relocated to Scotland and is yet to acclimatise with the Scottish environment before getting the ball rolling.
The well-endowed beauty said she was also mobilising resources for her other passion – philanthropic work.
"It's something I am yet to start, but I am putting resources so that I can assist vulnerable groups in Zimbabwe," she said.
Related Topics