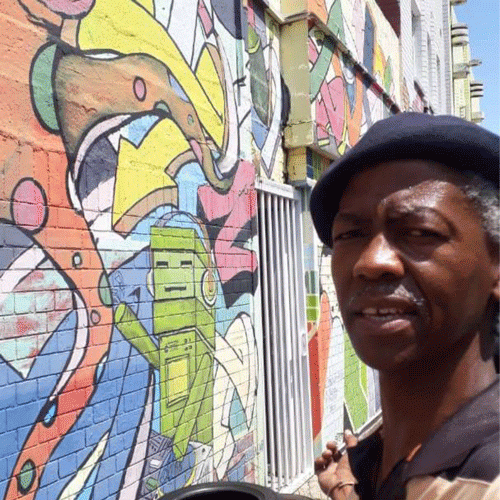 BULAWAYO-BASED visual artist, sculptor and photographer Danisile Ncube is in the Great land of KwaZulu in Thekwini (Durban) where he is facilitating a project aimed at passing skills to young and old people on how to make artworks out of tyres.
The project, which runs for three months, began on February 27 at The BAT Centre running under the theme Call Out : for people who will like to work with tyres turning trash into treasure.
Ncube is set to present his project—Turning Trash into Treasure which is inspired by environmental issues.
In an interview with Standard Style, Ncube said the aim of the project is to help pass the skills to the young and old, of all genders.
"This is a call for artists and non-artistic members of the society. The project is about turning trashed tyres into treasure, this is not just about tyres but also helping creative to jump out of the box and take different and unique creative directions," Ncube said.
"I was invited to present and facilitate the workshop. It will run for three months as this is accommodative of other workshops to be held in and around the Great land of KwaZulu. I am presenting the use of old and used tyres in contemporary 3-Dimensional and 2-Dimensional artworks including craft ideas," he said.
Ncube said part of his project is inspired by the environmental issues and empowerment of youths and the elderly during these hard times.
"We have environmental issues that are looming everywhere and that's what inspired my project," he said.
"Secondly, creativity takes control. Sharing ideas and skills with old and fresh minds massages my own thinking abilities on new ideas. Also art is a therapy for psychologically and physical rehabilitation," he said.
In addition Ncube said; "Social fabric has been torn apart and such occasions on a smaller scale bring social cohesion, tolerance and understanding of diverse human nature, therefore recycling ourselves in the process."
Ncube, who is the facilitator, is working with other local artists in the area who are also participants, assisting him with helping others on their artworks.
Asked what's next after the workshop Ncube said: "Probably an exhibition and more workshops around the Great Zululand."
"If things work out well l would love to bring the skills to the City of Queens and Kings KwaBulawayo, bearing in mind the twining of the two cities; Thekwini and Bulawayo.
"Unfortunately, this had to go the other way, but as the saying goes 'Charity begins at home'."
Related Topics