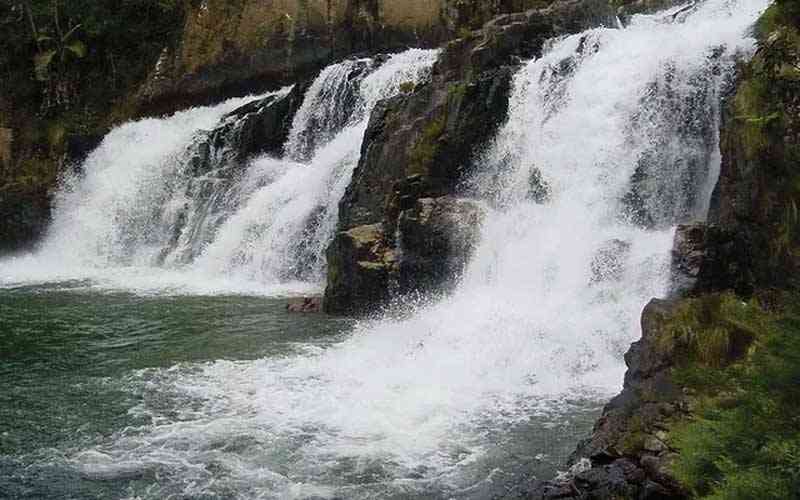 YOURS truly is today looking at one reader feedback, which has some interesting titbits.
"Good morning! My name is Anthony Msipa. I really enjoy reading your Travelling and Touring column, which usually makes my Sunday merrier as your articles continuously keep me on the edge in terms of untapped tourism-related stories," wrote Msipa.
"I just thought of writing what I consider a long letter to Yours Truly as we are approaching the third anniversary since this exciting column came into being and my wish is for it to continue growing in leaps and bounds.
"If you may allow me to highlight some of the column stories, which captured imagination and took me back to yesteryear period where my grandmother used to tell us interesting real life history stories which we did not take then rather seriously during that period.
"And this has come to haunt us in terms of history and other related issues.
"What quickly comes to my mind are places such as Gandavaroyi in Gokwe North District, Ruware RwaMakate in Mutoko, Great Zimbabwe mystery, Katunhu KaBaLozwi in Hwange, Simangani and Jotsholo to name but a few.
"There is also the issue of Lilies Farm on how a then-an-unknown place situated in South Africa has revolved to be a major tourist attraction by being a place where Nelson Mandela was arrested during that country's liberation struggle. It is now competing with the likes of Robben Island and Kruger National Park, among others.
"However, I am passionately appealing to Yours Truly to also try to put indigenous tourism players in the limelight as they are also a vital cog within the country's hospitality industry.
"While your writing concerning Gandavaroyi Falls is highly commendable, you did not fully explain on how the place Gandavaroyi came into being whose name might be quite interesting to an average reader.
"It is said that this particular name was derived following banishment of all sorts of witches and wizards from various parts of the country during colonial times and were 'thrown' in national parks in the Gokwe area where they were left at the mercy of wild animals.
"Most of these 'accused' individuals or families were drawn from other provinces even though there is one region which I am not at liberty to disclose which had large number of these people.
"I challenge whoever is interested to do a mini survey (including Yours Truly) in the Gandavaroyi area and establish origins of some individuals that were resettled there during the 1950s going forward. The results are quite fascinating and interesting at the same time.
"On the issue of Gandavaroyi Falls, I need not to add or subtract, but chastise local authorities in Gokwe North for not marketing the place which might prove to be one of the game-changers within the Midlands province and the nation at large. Please keep the good work of highlighting under-reported places of interest such as Gandavaroyi whose cultural history is second to none.
"Katunhu KaBaLozwi situated in Hwange is another spectacle, which if well-marketed could be a force to reckon within the local tourism industry especially in this particular district.
"When I read your article on how the Nambya tribesman tried to lift a certain mountain during the 18th century to Zambia, I thought it was folklore until I visited the place. All the tell-tale signs are there indicating some form of struggle on trying to lift the huge edifice.
"This mountain, which is situated in the Sinamatella area, is an ideal place for local surrounding schools to embark on educational tours and avoid obsession with visiting very distant places which I might not name for obvious reasons. Charity begins at home but never ends there.
"I also enjoyed reading your piece about Jotsholo, a business centre along the Lupane-Victoria Falls road whose name was derived from the Tonga lingo depicting some form of sexually transmitted infection.
"Credit goes to you Mr Yours Truly who unearthed some myths on Tonga names that have given birth to places such as Lupote, Lupane, Nkayi, Mlibizi, Dongamuzi, Kanyambizi and Msuna among others.
"I wish to have a one-on-one meeting with Canaan Sianyuka whom you attributed to have assisted on unravelling most of these Tonga names and in the process unravelling descriptions related to Lupane as well as Nkayi whom I thought were part and parcel of Mzilikazi's sphere of influence.
"As we approach the column's third anniversary, may you please continue churning out unreported tourism related issues as this makes an interested Sunday read.
"Thank you very much for reading my long letter."
Need I say more?
Till we meet again in the next column.
Comments always welcome on: [email protected] or Twitter@DubeBurzil
Related Topics