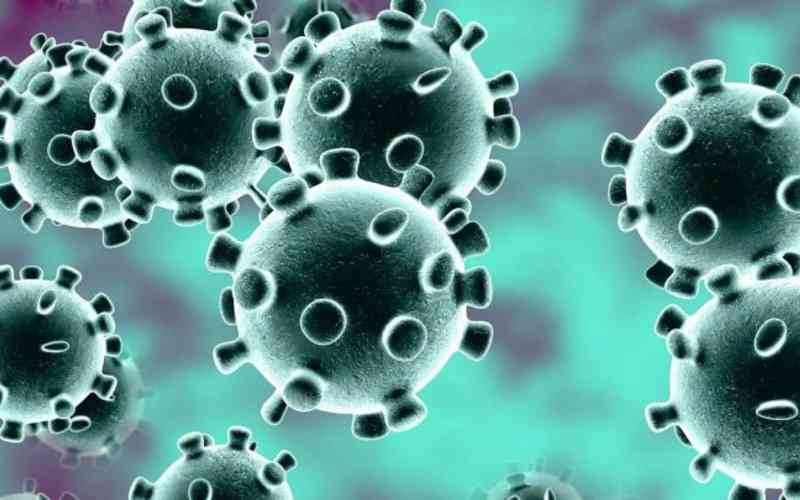 Covid-19 remains an unfathomable virus seemingly different from other prevailing viruses that do not mutate as fast as this heinous virus.
The number of new cases continues to grow by the day in Zimbabwe.
Covid-19 mutations are occurring at supersonic speed compared to other viruses.
China had the BF.7 (BA.5.2.1.7), a sub-variant of Omicron BA.5, as the dominant strain in the recent attack.
It is thought that the BF.7 variant is the most dangerous of the Omicron sub-variants and has the highest transmissibility.
A person infected with this strain can infect many people.
China has a population of at least 1.4 billion people and has potential to infect the whole globe if the virus is not contained quickly.
There are also other strains of the Omicron which are spreading globally.
Both the XBB and the XBB.1.5 are circulating. The XBB is a sub-variant of the Omicron BA.2 once isolated in Botswana and the XBB.1.5 is a sub-variant of XBB.
The XBB.1.5 seems to be dominating today as it has been isolated in at least 100 countries in the world.
The emergence of new sub-variants is a serious reason to worry because of the possibility of immunity evasion.
With the XBB.1.5 showing its nocuous teeth lately, it is prudent to consider all public health measures that have potential to stem the hellish virus.
The world was very much concerned about China's willingness to share data on the spread of the virus and everyone is worried and would want to know if there are no new variants that can evade the immune system of those already vaccinated or which have potential to successfully outcompete other variants and spread internationally.
With China opening its borders since January 8, everyone has to be careful as the BF.7 can sneak to any part of the world.
The self belief that Covid-19 is no longer there should be eliminated.
The virus is still a threat to humanity and we should be very vigilant especially when we get symptoms.
At least people should do the following:
Be alert about the common symptoms of Covid-19 which include headache, cough, sore throat, joint pains, hot body, chills, loss of appetite, loss of taste, loss of smell etcetera.
Do not take chances when such symptoms are presenting.
Visit your doctors as a matter of urgency. Complications of Covid-19 infections can be fulminant and can include the dreaded respiratory distress syndrome, thrombo-embolism, renal failure, heart attack which all have potential to increase patient mortality.
Case management should be robust with all necessary drugs in place.
It is known that intravenous fluids, intravenous drugs, oxygen are required in the management of moderate and severe cases.
Health centres should be equipped with these important drugs at all times.
Vaccination drive should be scaled up and many people need to be encouraged to get vaccinated including the administration of the booster shots.
At least 12.2 million vaccine doses have been administered in the country.
Less than 40% of the population is vaccinated, making it difficult to achieve herd immunity from vaccinations.
The country will now have to depend on hybrid immunity, a combination of immunity from both vaccination and previous infection.
Public health measures like sanitisation, hand-washing should never be ignored as they remain key in infection control.
It should be a culture to wash hands with soap despite the absence of Covid-19.
We need sound prevention from common diseases like cholera, Typhoid, dysentery, common colds, flue and ebola so that hygiene remains critical to our lives on a daily basis.
Continous genomic sequencing should be done in order to detect mutant strains early.
Our laboratories should be equipped with the right machines.
Data collection and reporting are key in Covid-19 management.
Correct information spreads from the correct available data.
Distorted information is a serious cause for both misinformation and disinformation.
Worker motivation should always be present if the war is to be won.
Health workers have left the country in droves for greener pastures. At least 4 000 workers have left in the last 18 months.
Human resource is the biggest asset in any organisation.
Let us all open our eyes as we grapple with the newer strains of the stubborn Covid-19.
Serious action is required in order to contain the virus.
Related Topics