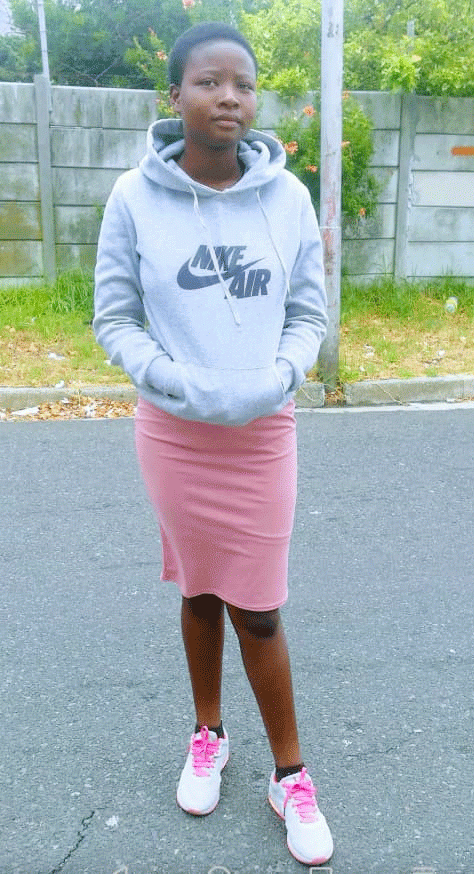 As she walks the streets of Cherima high-density suburb in Marondera, Ayesha Nasa is in a world of her own.
While other teenagers are busy at colleges, with some lost in drugs and substance abuse, the 17-year-old Nasa prays that one day a Good Samaritan would come to her rescue and perhaps assist her in realising her dreams.
Though she has never been to a film school, the girl boasts of a number of film scripts now stashed in her small shelf as she awaits for someone who can exploit them.
"I have lots and lots of scripts, I do not know what to do with them," she recently told Standard Style.
Nasa said her talent has seen her coming up with a number of scripts mainly on societal ills.
"Growing up, I have always been passionate about film making," she said.
"I used to write stories for my own entertainment.
"That is the talent I have, nothing else."
At 17, Nasa is not going to school and hopes that one day a benefactor would capitalise on her scripts.
"I have three younger siblings," she said.
"I was raised by my grandparents and at the moment I am being taken care of by my stepfather.
"I am not attending school due to financial challenges and I pray that script writing would open doors for me."
She narrated how she became passionate about script-writing.
"I developed the passion at a tender age, when I was doing Grade 5," she said.
"I wrote an essay based on a fiction story.
"My English teacher marked it and loved it and said that it was great.
"My best friend was also happy about my success and suggested that I should become a film writer.
"I took my best friend's suggestion into much consideration and started writing more short stories."
She added: "I even started going to the library to study books that teache more about writing and I found out that I had a talent for writting and was more passionate about film making."
"So when I reached the stage of choosing a career path for myself I knew exactly what to choose and that is to become a film script writer and producer and study cinematography."
The teenager hopes that one day she would find a sponsor and at least enroll at a film school to study cinematography.
For the last four years, Nasa has written more than 25 scripts.
"I have been writing for the past four years now and I have a series titled Teen Age, which includes my biography," she said.
"I have 15 other short stories and they are inspiring and educational."
Teen Age is a teen series based on topics such as teenage pregnancies, gender-based violence, imposter syndrome, conflicts and heartbreaks, gangsterism and mysteries, among other topics.
"I need guidance, someone to assist me with sponsorship in order to fulfil my dreams of filming my stories," Nasa said.
"It has always been my dream to pursue a career as a filmmaker and share my writing with the world."
Today, Nasa continues to be in possession of a number of scripts hoping that they won't gather dust in her tiny room.
Her dream is for the nation and the world at large to watch films out of her sweat and creativity.
Her tears will be wiped off if she goes professional or rather tears of joy now await her if the gods of success smile at her.
Related Topics