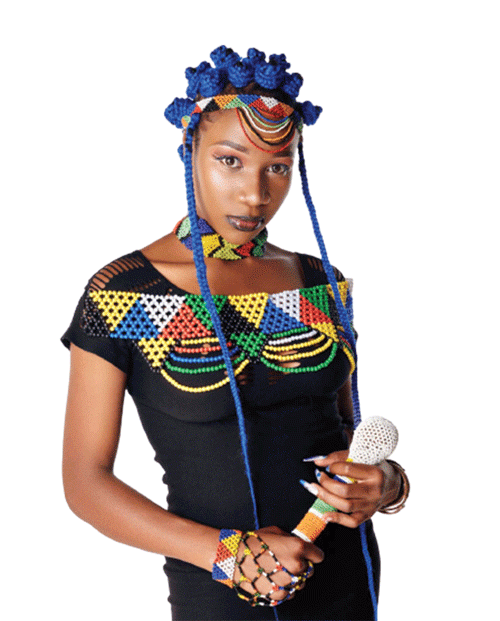 INSPIRED by the need to claim her spot in the male-dominated music industry, Noluntu J asserts her position through a song dubbed Moko.
Moko aptly means a problem or menace, rather in a good way. The song is a fun-flex rap song laden with Ndebele, English and Shona bars to celebrate her prowess as a rapper, also without falling short of praising the beauty, strength and wonder of female sexuality.
She has performed the song at many shows in Bulawayo and Harare leaving fans mesmerised by her captivating bars and switching of languages.
"Moko is about declaring power and owning your strength and confidence as a person despite what society may think of you," she said.
"It's about being unapologetically comfortable in your skin, male or female and refusing to let the world dictate what you can do or how you should dress or walk. You have the power to be and do anything you set your mind to as long as you work hard at it and know in your heart that uyimoko you are a menace)."
Noluntu J says she had been struggling to find a musical identity till she opted for what she describes as "freedom".
"I have been struggling with my musical identity for some time and as I was writing Moko I came to the realisation that I didn't have to choose between being called a rapper or a singer, but I could be both," she said.
"I realised that these labels created unnecessary expectations and put me under pressure to deliver this or that. So I chose freedom, that's why for me Moko represents power, confidence and liberation to do for me no matter what others expect.
"I hope it impacts on everyone else who hears it. Remember don't let anyone put you into a box because no matter what they say, uyimoko."
Born Lisa Noluntu Sibanda, the musician was raised in Bulawayo and started music in 2017dueting with a friend before she met Cal_Vin who became her mentor.
She has been nominated for Zimhiphop awards best female rapper, Bulawayo Arts Awards' outstanding alternative artiste.
Related Topics