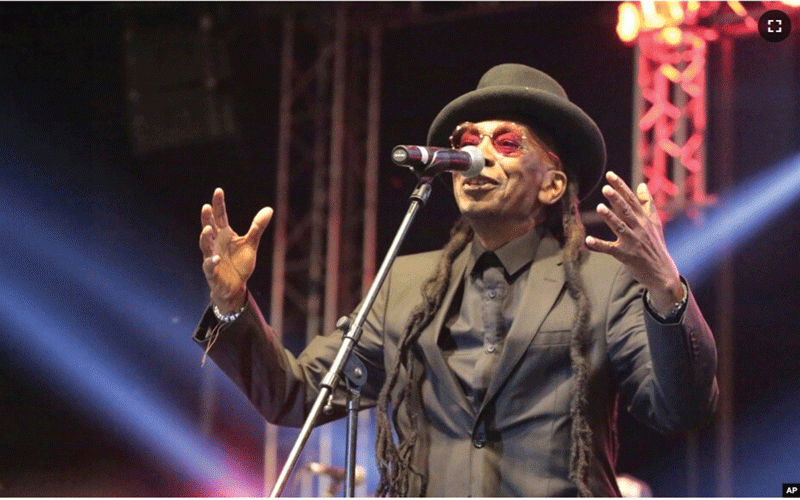 CHIMURENGA music icon Thomas "Mukanya" Mapfumo who was scheduled to release an album on January 20 has cited production issues for the postponement of his release.
Mukanya had released a single a week before the release date dubbed Ndikutambire.
In a message to Chimurenga music fans, Mukanya said some songs from the latest album were yet to be mastered, hence the postponement.
"We were supposed to have released the new album on January 20, unfortunately there have been issues with some of our songs that had not been mixed and mastered properly. We want you to listen to properly prepared music," Mukanya said.
"Many might have forgotten our music because of new sounds that have arisen in Zimbabwe but we are still here and we will not abandon our roots.
"Don't be fooled by our silence, we are still here and we are working; Chimurenga sound is your roots and culture hence I urge you not to overlook it."
The Oregon-based Mapfumo announced the new album just three months after he announced his retirement from live performances.
"I have had a long career and soon I will be retiring from stage performance but I will focus only on recording music," said Mapfumo in an interview with the Standard Style last year.
"What I am leaving is performing live, but the music I will continue recording and giving people what they love."
The self-exiled musician who failed to attend his brother and percussionist Lancelot's burial in Zimbabwe said he feared for his life and security.
Pre-independence, Mapfumo was imprisoned without charges under the white-dominated Rhodesian regime.
He went on to be a fierce opponent and critic of the late former president Robert Mugabe regime which succeeded it.
Mukanya was hounded by the Mugabe government and had to live in exile in the United States for two decades.
He returned to Zimbabwe in April 2018 for the first time since 2005 to perform a series of concerts.
Related Topics