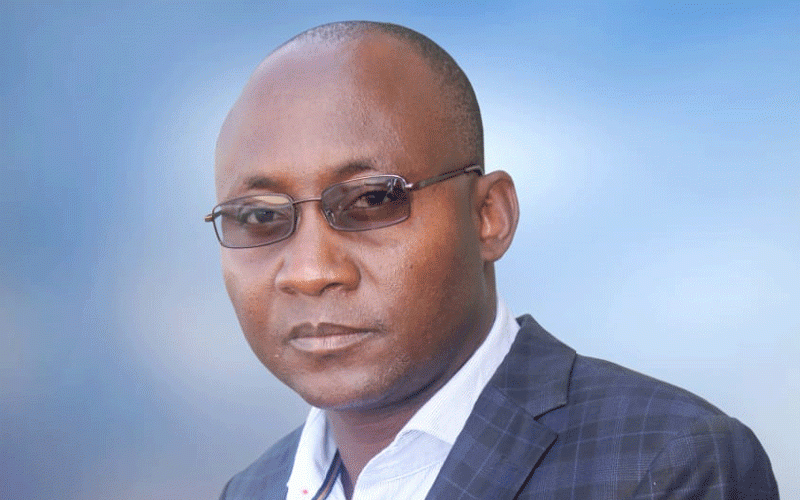 Regulatory authorities are some of the major cost drivers of health service delivery in our country. With health financing mainly out-of-pocket, achieving universal health coverage becomes a difficult dream. Health service providers are left with no options except to increase their tariffs in the wake of strangulating fees that are pegged for them. Municipalities and councils are squeezing the little juice left from the medical practitioners through charging intolerable and unjustified fees in the form of operating licences.
There are many issues which I think the Ministry of Health and Child Care should consider in its endeavour to deliver health, if we are to achieve universal health coverage. The viability of health delivery service depends on the 2007 World Health Organisation's building blocks which include health workforce, financing, medicines, governance, service delivery and information systems.
The public health delivery system is facing insurmountable problems, majority of which are circulating around the issues of human resources and medicines. The patriotic medical practitioners at least deserve some respect in this country, nevertheless, some see their clinics and surgeries as opportunities to economic stardom.
The parent ministry of health should know that the operating environment is not very friendly to medical practitioners. The toxicity is at its worst at the beginning of the year when numerous licence fees are demanded. City councils smile to the banks as they demand their licence dues. A snap look at some of the fees charged show that Marondera municipality requires about US800.00 permit fees, Victoria Falls US1145, Harare US640, Chitungwiza US632, Ruwa US1000, Norton (Charges $290 000 per quarter), Kadoma $390 000 for surgeries.
I salute lawyers who stood firm against councils that wanted to peg licence fees for their practices. Yes, lawyers argued that their operations were governed by the Law Society of Zimbabwe and they were not applying for shop licences.
Medical practitioners are accountable to the Health Professions Authority and their operations should not be disturbed by councils as long as they pay their monthly rates.
Why are permit fees just pegged without consulting the relevant stakeholders? Why are the charges so punitive yet medical services are regarded as very critical? Bulawayo City Council has done very well in terms of charges and it should be applauded for attracting investment in the health sector. The behaviour of some of our councils is detrimental to the entrepreneurship spirit that the president of Zimbabwe always preaches about.
I believe the Health ministry has an obligation to develop its members in the country. The medical aid industry has been dominated by some powerful societies that have muscle to outcompete the smaller ones.
The threat of new entrants seems to die down with application and registration fees for new comers which are US$500 and US$15 000 respectively. Raising that amount by an entrepreneur who wants to start a medical aid society is a mountain to climb especially at this juncture when there is serious liquidity crisis in the country. This amount is a natural deterrent for local starters and is only there to usurp all the energy from prospective participants.
Only 10% of Zimbabweans are medically insured, leaving about 14,6 million people without medical aid. Many informal workers are not on medical aid and it would be good to attract more participation in the medical aid industry in a bid to reduce costs.
We have many players who appear in the medical field and start to demand very big pieces of cakes which I think is not fair considering that health service delivery should be affordable at the end. Many private practitioners have been hounded out of business in our country because of unfair practices. Medical aid societies are pushing many practitioners out of business by merely failing to pay their dues. The same Health ministry is the regulator and licences are generated from the head office.
It is now a perennial problem of non-payment, but the same medical aid societies are given their operating licences despite their incessant failures.
How do we expect health service providers to lower health service charges when the service providers are not paid for services that they rendered? Does the Health minister knows that civil servants are struggling to get medical attention because Premier Service Medical Aid Society has not been honouring claims for a long time?
Radiographers and radiologists were recently crying about the exorbitant licencing fees from the Radiation Protection Authority of Zimbabwe. How on earth could regulation fees for Computed Tomography, Magnetic Resonance Imaging and X-rays be close to US$4 000? A general practitioner who runs an X-ray and Ultrasound Scan is expected to pay US$1 200 as licencing fees by the same Radiation Protection Authority of Zimbabwe.
How can the prices of basic medical investigations go down when such amounts are required by officials who are merely sitting in their offices? The end result is high cost of medical care and it will be a mountain to climb if we are to archieve universal health coverage.
Does government know that these are the amounts being charged in our country? Medical practitioners have not seen peace in the medical industry as councils are on their doors with exorbitant charges that are not warranted. One wonders who is behind all these measures that are there to strangulate the few remaining and patriotic health workers in the country. It is my hope that all such contentious issues be addressed by the central government through the Health and Child Care ministry.
Central government should consider the plight of its workers and all those who are in the health sector. Censoring health regulatory bodies is one step to correct the mess that is prevailing today.
We now expect the parent ministry to take action when we raise such complaints as key stakeholders of health service delivery in Zimbabwe. No to corruption!
Related Topics