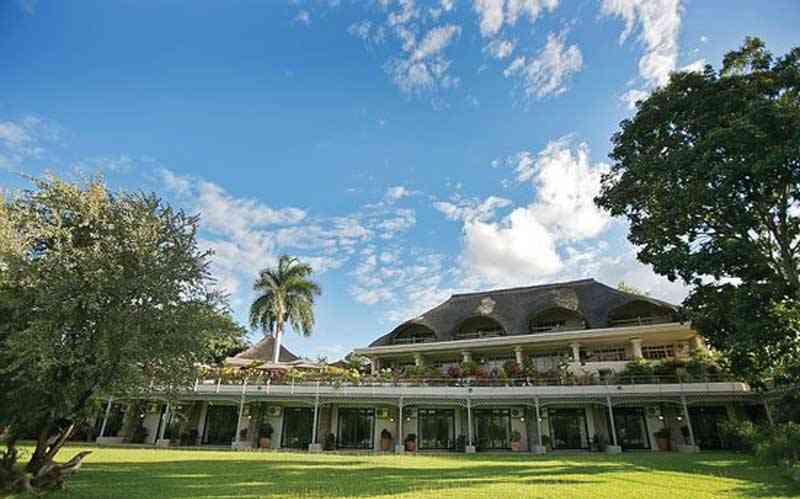 LAST week's article on the pothole menace drew interesting responses especially when Yours Truly appealed to insurance companies to join the fray in addressing this 'pandemic' that has turned most roads into a national disaster.
However, it seems some people are not even aware that insurance companies can play a pivotal role in curbing the pothole scourge which is slowly proving to be detrimental to the travelling public as well as the tourism industry.
It remains to be seen if they are going to take up the challenge and also play a major role in trying to bring sanity to the country's highways in terms of pothole patching and other related issues.
Others were of the opinion that the country must embark on a pothole census as part of efforts to have buy-in from various stakeholders who might be interested in complementing this worthy cause.
This is, however, not the gist of this week's instalment in terms of travelling and touring as Yours Truly revisits the country's top 10 hotels courtesy of Tripadvisor, an international travel promotion organisation.
A few weeks ago, Yours Truly briefly mentioned in passing that the majority of Victoria Falls-based hotels and lodges continue to rule the roost in terms of quality of service among other related issues.
The place (Victoria Falls) will always remain as the country's premier tourist destination place, hence its being upgraded to city status and being the pioneer city in Matabeleland North province.
Tripadvisor is a United States of America-based online travel company that mainly operates a website as well as a mobile application where online hotel reservations, transportation bookings, travel experiences as well as restaurants' facilities are efficiently executed.
The multinational company was founded by Stephen Kaufer, Langley Steinert, Nick Shanny, and Thomas Palka in February 2000.
Due to the Covid-19 pandemic, the organisation last year entered into a partnership with Walgreens another American company as part of efforts to support safe travel during spring break and school vacations.
Tripadvisor application has in the past few years been ranked among the world's top 10 travel applications in 26 countries while the website has versions in about 49 markets and 28 languages.
The website draws more than 90 million visits and features more than 850 million reviews and opinions on hotels, lodges, restaurants among other tourist-related facilities. It also encompasses around 1,5 million customer travel experiences worldwide.
Such reviews from accommodation, customer service to travel experience among other related services contribute immensely to top ten best hotels in Zimbabwe.
These particular hotels and lodges came up the best among 759 places within the country's travelling and touring fraternity.
On top of the list is Victoria Falls-based Ilala Lodge, which seems to be a favourite with both local and foreign tourists despite being surrounded by a variety of similar facilities.
It is one of the few hotels that is geographically closer to the mighty Victoria Falls' waterfall and also offers a panoramic view of the mist caused by steep flow of water into Zambezi River.
On second place, there is Victoria Falls Safari Lodge which has in the past 23 consecutive years been judged the best safari lodge.
It is reported to be the only sunset facing hotel in the resort city.
There is also Pioneers Lodge in the same city, an ideal facility for a family holiday outing.
Elephant Hills Resort occupied the third place followed by Harare-based Meikles Hotel regarded as the country's premier five-star hotel.
For the past 25 years it has been voted best city hotel by Association of Zimbabwe Travel Agents.
Shearwater Explorers Village secured sixth place and this Victoria Falls-based facility creates a conducive atmosphere for audacious explorers and is also home to whiter water rafting done downstream the Zambezi River, bungee jumping among other high adrenalin activities.
The Victoria Falls Hotel continues to rule the roost in travellers' choice whose Edwardian style is a must for any tourist.
It was established in 1904 and some of its prominent guests included the late Queen Elizabeth II who stayed there twice when she visited this country first as a princess and later queen during CHOGM.
The majestic A'Zambezi River Lodge is also among the list of top 10 best hotels. As the name suggests, it is located on the banks of mighty Zambezi River and offers where it offers a panoramic few of elephants crossing the river to and from the Zambia side.
Bayethe Guest Lodge and Shongwe Lookout are some of the facilities that round up the travellers choice whose enthralling customer reviews are captivating upon on reading them.
Yours Truly is in the process of 'sampling' some of the above mentioned facilities and will certainly return to this column with some feedback or the legendary customer reviews.
Till we meet again in the next column.
n Comments always welcome on: [email protected]
Related Topics