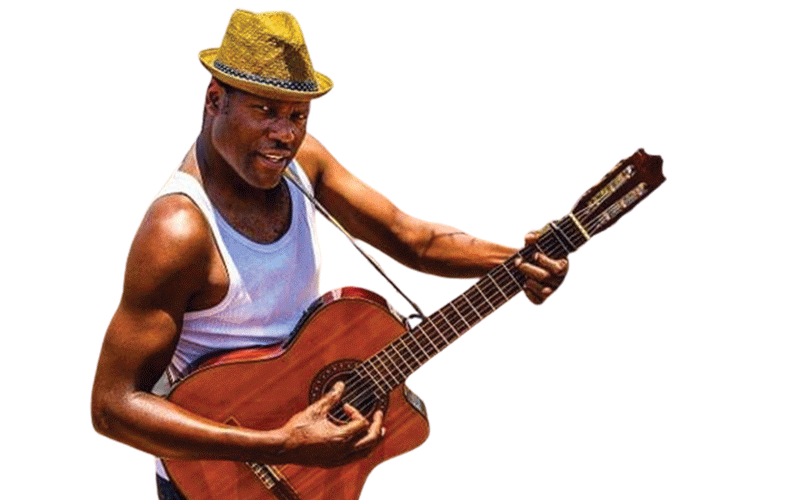 MUSICIAN, Jeys Marabini who was struggling with a illness last year, is now fit, and ready to work as he plans on marketing his 10th album — Xola, locally and outside the country.
The album, which features artistes such as Tariro NeGitare, was released last year in November after he had taken a sabbatical from music due to illness—struggling with haemorrhoids where a scan revealed that he had an inflamed spleen.
Marabini had been battling with this condition for the past decade and the condition worsened last year which forced him to put down his guitar, and focus on his health.
"I am now fit, strong and ready to work this year. I want to thank all the people who supported me during the most difficult time in my life.
"Now that I am fit, I will promote my new album by all means. I will go out of my way to make sure it's heard all over Zimbabwe and beyond. We need to spread our wings around Africa," Marabini told Standard Style.
He said since Covid-19 has waned, it gives him an opportunity to work more on his music side of life.
"I am geared up for shows this year and to do everything we failed to do during the Covid-19 days. This now gives us room to reach more communities," Marabini said.
"We used to do shows in halls, bars, night clubs in town, in the streets and beer gardens. So we need to try that again and go back to the people so that they can see my works, especially new music.
"Yes I understand there's social media these days which reaches out to masses but being seen live, I believe has more power and impact, the people get to have intimate moments with me and my band.
"We are also trying to reach out to Africa as a whole and internationally to help market my music. I have been in the industry for over three decades, so it's not something small. I'm here because of love and resilience, patience, staying in power and also relevance eso that one can survive."
Marabini believes that there is a reason why God gave him a second chance in life so he gives his fans the best.
"They (fans) were starved a lot when I was not feeling well so I will offer the best of me now and interact with fans more,"
Marabini is working on videos off the new album- so far he has done visuals for Skin Colour featuring Tariro NeGitare, Xolo the title track. He is also mentoring other artistes in Bulawayo such as Bhamuza and Brian Awa.
Related Topics