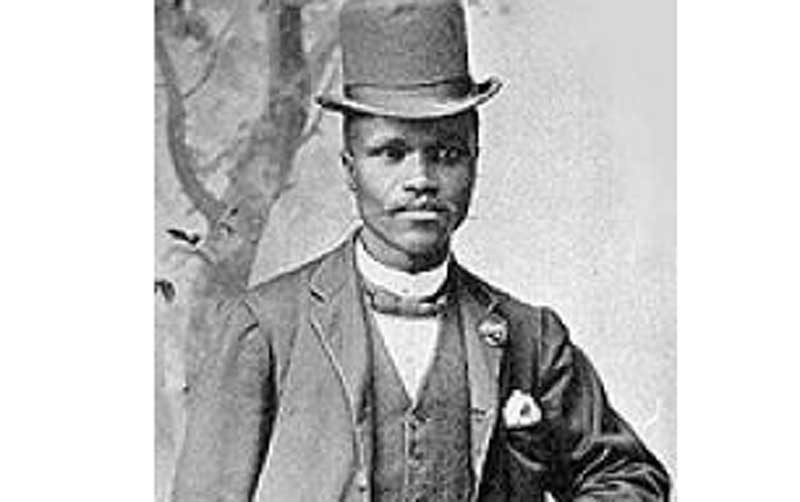 If the Zimbabwe Copyright and Neighbouring Rights Act had been in place in the early 1900s, Enoch Sontonga, choirmaster, poet, preacher, composer and author of the first stanza of Nkosi Sikelel 'iAfrika (with additional lyrics from Samuel Mqhayi), the national anthem of South Africa, he would have been a very rich man because the country would have been indicted for copyright infringement when it adapted the South African national anthem song at Independence.
Copyright is the exclusive right given by law for a certain period of time, to a composer, author or artiste to control the use of the works of his or her mind. The author of an original artistic work is entitled to protection against the unauthorised use of his/her work as well as a share of any earnings from its use.
Today, in Zimbabwe the law of copyright is governed by the Copyright and Neighbouring Rights Act.
This act aims at protecting artistes in areas which include reproducing the work in any material form, publishing the work, performing the work in public, broadcasting the work, transmitting the work to subscribers of a diffusion service, making any adaptation of the work.
Zimbabwe would have been guilty of all these infringements.
There are provisions for damages in the event of infringement and also for criminal penalties. Other countries which fall into this category included Tanzania and Zambia as they also copied the South African national anthem.
However, copyright subsists in a work for the lifetime of an author and for fifty years after the death of the author. After this period, the work falls within the public domain and is no longer protected.
Enoch Sontonga, the author of Nkosi Sikelel' iAfrica was born in 1873 and died in 1905.
In Zimbabwe, after Independence in 1980, the authorities saw it fit to adopt a completely new national anthem which is used up to now.
In 1994, a contest was held for a uniquely Zimbabwean anthem.
The winning entry was entitled Kalibusiswe Ilizwe leZimbabwe in the Ndebele language, Simudzai Mureza WeZimbabwe in Shona, and Blessed Be The Land of Zimbabwe in English and had lyrics written for the anthem in all three of the main languages of the country by a leading Zimbabwean poet and academic, Professor Solomon Mutswairo with music composed by Fred Lecture Changundega. It was these two artistes who dealt the final blow to what many people thought was Zimbabwe's National Anthem, Ishe Komborera Africa.
I remember confronting Oliver Mtukudzi in the early 1980s and asked him if he was aware that he had infringed copyright laws by recording Ishe Komborera Africa with his band, The Black Spirits, which in fact was created by Enoch Mankayi Sontonga without acknowledging him.
Tuku jokingly accepted that he did not know the original composer of the song, but all along he thought that it was Zimbabwe's national anthem which was now within the public domain Tuku went further with his jokes after I had told him who the composer was: "Does this Enoch put his trousers on one leg at a time?" "Yes," I said. "Well, he must be a man like me. I will speak to him if he calls me" but little did Tuku know that Enoch Sontonga was long dead.
I remember doing my research in the 1980s and discovered that the song was in public domain and was no longer protected by copyright laws.
I became aware of copyright rules in 1982 when Misty in Roots, a British-based reggae outfit recorded the same song in London. Poko and Duxie from the band asked Peter Chimukupete (Prisca Mupfumira's brother) and me to help them with the pronunciation of the Shona words in the song.
It was when the record was released when Julian Bahula, a London-based South African musician who was a music drummer in a band called Jabula came to me and said: "Those boys have stolen our South African song and we are going to sue them."
I said to him that song was being used in many African countries and we should just call it an African national anthem.
From my sources, I learnt that Enoch Mankayi Sontonga was born in Uitenhage, Eastern Province (now Eastern Cape) around 1873 as a member of the Xhosa-speaking Mpinga clan of the Tembu tribe.
He trained as a teacher at the Lovedale Training College after which he was sent to a Methodist mission school in Nancefield, near Johannesburg in 1896 where he taught for nearly eight years.
Sontonga was the choirmaster at his school, as well as an amateur photographer. He married Diana Mgqibisa, the daughter of a minister in the African Methodist Episcopal Church, who passed away in 1929. They had a son.
Sontonga was a distinguished and productive poet and, on occasions, preached in his church. As a choirmaster in his school, Enoch Sontonga composed the first two stanzas of democratic South Africa's anthem in 1897. Although initially intended for his school choir, Nkosi Sikelel' iAfrika was first performed in 1899 at an ordination service of Reverend Mboweni, the first Tsonga Methodist Priest to be ordained.
In 1901, John Langalibalele Dube founded the Ohlange Institute. The choir at this institute popularised the anthem. Additional verses to the anthem were added by the renowned IsiXhosa national poet, Samuel E.K. Mqhayi.
Nkosi Sikelel' iAfrika was first recorded on October 16, 1923, in London, accompanied by Sylvia Colenso (The daughter of Bishop Colenso of Natal) on the piano.
In 1927, the whole song was published in the form of a pamphlet by The Lovedale Press. The anthem was also included in the Presbyterian Hymn book (Incwadi yamaCulo aseRhabe) in 1929, an isiXhosa poetry book and in an isiXhosa newspaper) on June 11, 1927.
The Ohlange Institute's choir offered a rendition of the song after a closing prayer at the South African Native National Congress' (later African National Congress) meeting in January 1912.
By 1925, Nkosi Sikelel 'iAfrika had become the official song of the African National Congress (ANC) and was also sung during the British Royal visit in 1947. In the 1960s, Zambia adopted the song as its national anthem.
In 1994 at South Africa's independence, Nkosi Sikelel 'iAfrika and Die Stem van Suid Afrika, the old South African anthem, became South Africa's official national song.
On September 24, 1996, Heritage Day, the grave of Enoch Sontonga was declared a national monument.
Former President, Nelson Mandela unveiled a memorial that was erected on the site. At the ceremony, President Nelson Mandela awarded the Order of Meritorious Service (Gold Category) posthumously to Sontonga for his service to South Africa. His granddaughter, Mrs Ida Rabotape, accepted the award.
In my opinion, the same recognition should go to Dr. Oliver Mtukudzi who died on January 23, 2019 for his musical service to Zimbabwe. A national monument must be erected at Heroes' Acre since he has already been declared one. I am sure the Zimbabwean authorities are thinking about it.
Nkosi Sikelel' iAfrika, is a prayer for God's blessing on the land and all its people. A well-known Xhosa poet, Samuel Mqhayi, wrote seven additional stanzas for the song.
Nkosi Sikelel' iAfika called on God to bless Africa. It was adopted as Zambia's national anthem in 1960. Tanzania (then Tanganyika) translated it into Swahili, Mungu Ibariki Afrika, also adopting it as its national anthem. It was also widely sung in the Shona language as Ishe Komborera Africa in Zimbabwe.
The progression of Sontonga's song into being a National Anthem took various stages. It was also merged with a piece written by C.J. Langenhoven in May 1918. Langenhoven wrote Die Stem, which was later musically composed by Reverend ML de Villiers in 1921. The song (Die Stem) was firstly sung on the May 31, in 1928. The SeSotho version of the national anthem was written by Moses Mphahlele in 1942. In 1952, the English version of the national anthem, The Call of South Africa was endorsed for official use as the national anthem.
On May 2, 1957, the apartheid government declared it as the National Anthem. As this was done, Sontonga's Nkosi Sikelela had reached out to a greater number of the oppressed masses.
Then State President, Nelson Mandela proclaimed on April 20, 1994 that, in terms of the Constitution of the Republic of South Africa, the Republic would have two National Anthems. It would be Nkosi Sikelel' iAfrika and The Call of South Africa (Die Stem). Common ground was reached to combine both versions of the national anthem into one National Anthem.
Sontonga lived in Pimville, Soweto, Johannesburg, Transvaal (now Gauteng). He passed away on the April 18 in 1905, at the age of 32.
Imvo ZabaNtsundu, an IsiXhosa newspaper reported on June 27, 1905, that "he was not sick that time.
He, however, suffered at times from stomach-ache to the extent that he would predict that these were his last days on this earth". He was buried in the "non-Whites" section of the Braamfontein Cemetery in Johannesburg.
To us, Sontonga is a hero. May his soul continue to rest in eternal peace.
n Feedback: frezindi@gmail.com;
Related Topics