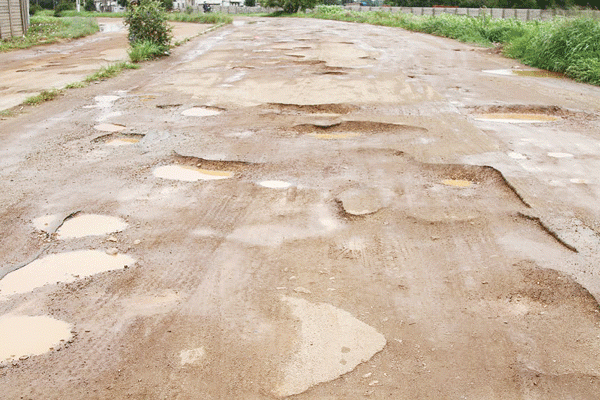 THE rains are upon us in what promises to be a productive farming season as heavens have opened up bringing some relief to drought-prone areas.
Water shedding was now the order of the day in some urban centres as most supply dams designated as reservoirs were either decommissioned or in dire need of rehabilitation.
Most local authorities were caught napping following flash floods that recently hit the country due to non-clearance and cleaning of storm water drainage systems.
Recent media reports indicate that flooding in the majority of urban centres has been caused by lack of servicing of flooding clearance mechanisms.
Residents have "rightfully" been accused of contributing to systematic drainage clogging through illegal dumping of garbage and other obstructing materials into storm water drains.
However, routine maintenance of such workstations is of paramount importance if lives and infrastructure among other things are to be saved.
The same also applies to the country's road network system, which is in dire need of a complete overhaul due to pothole prevalence, with some of them proving to be a hazard to the travelling public.
And this is an undisputed proverbial fact.
A lot has been reported in this column about the poor status of most roads, especially those leading to tourist attraction places and that is having a negative impact on the world of travelling and touring.
However, thanks to information gleaned from the worldwide web, Yours Truly will this week seek to analyse how some neighbouring countries are trying to curb the potholes scourge and other related issues.
According to last year media reports, there was an average of 25 million potholes in neighbouring South Africa compared to the previous five years when the figure was pegged at around 15 million potholes.
The continued spike has been attributed to inadequate road maintenance.
The authorities came up with an average estimation figure of R2000 and R3000 per square metre that was needed to fix a single pothole.
These jaw breaking figures were revealed by the South African Roads Federation whose numbers were tally with those from South African National Road Agency (Sanral).
The amounts were discussed during the Regional Conference For Africa which was held in Cape Town, South Africa.
This particular conference held in October last year was attended by various leading road experts and decision-makers from across the entire African continent.
A mobile app to report potholes across South Africa was also launched last year where Sanral was tasked to be the implementing agency.
Some of the country's leading insurers partnered with local authorities on repairing potholes as they would be marked or highlighted indicating which company (insurer) that would have fixed the pothole.
Yours Truly is of the opinion that it is now high time for such a feat to be copied by insurers and private companies in our beloved motherland. This would be part of corporate social responsibility programmes or any other form of assistance.
One Malawi-based scribe last year remarked in jest that the largest pothole in Blantyre city was found in Makata, which is the country's largest industrial site.
He added that the pothole was so deep that one could see both heaven and earth on a single gaze!
However, such issues are not peculiar to Malawi or Zimbabwe, but are even also prevalent in developed countries. This calls for a concerted effort to curb this scourge.
Yours Truly is once again appealing to insurers, including funeral assurance companies to assist by playing a pivotal role on rehabilitation of our major highways.
Potholes are an eyesore and an embarrassment to all and sundry.
More countries would have been added in this column for comparison purposes, but are left for another day.
It is pleasing to note that rehabilitation of Bulawayo-Victoria Falls Road is bound to start in earnest and this is a positive development in terms of travelling and touring.
Together we can make Zimbabwe a pothole-free nation.
Till we meet again in the next column.
Related Topics