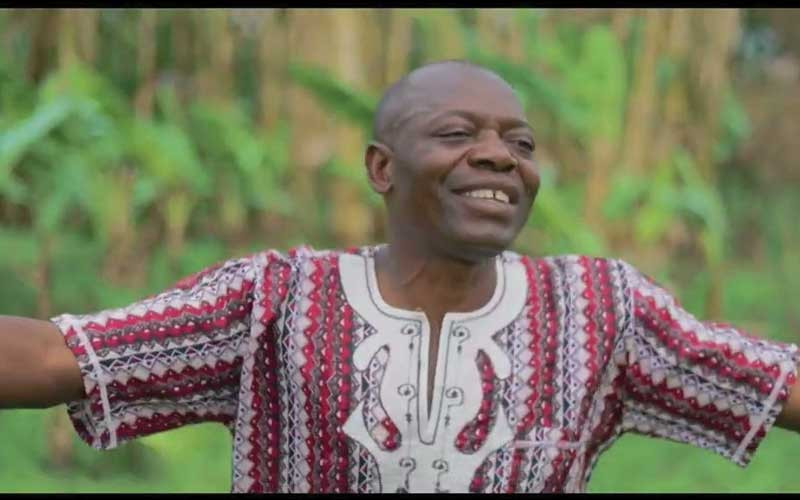 UPCOMING musician, Augustine Zimbili has appealed to musicians to not only focus on entertainment through 'dirty' dancing but seek to shape communities and societies at large.
In an interview with Standard Style, Zimbili whose hit Mbuva Yangu has taken the country by storm, urged artistes to ensure that messages in their music is well-thought out in terms of message and other related issues.
"Musicians should be conscious of the fact that their works are very influential on either building or destroying the nation. I personally think entertaining with dirty or suggestive dancing is somehow uncalled for as it defeats the whole purpose," he said in a recent interview.
He went on to state that artistes must strive by all means not to be agents of negative change as their music is usually judged by what they would have produced.
"It is a known fact within the music fraternity that musicians are identified by the products being churned out that are a total sum of artistic factors which also brings out a comprehensive description of who we are in this type of industry," he said.
Zimbili, who is a serving senior police officer said being an artiste was a calling just like any other profession even though originality is the catchword to stardom while also captalising on uniqueness.
"I would like to urge upcoming musicians to fully rediscover themselves and ride on their uniqueness to bring about a different taste in music.
"My natural approach to poetic music seems to have been well received as I have created my own identity and in the process without confusing it with other fellow musicians.
"The same also applies to videos, as the script should be consistent with the message and not to waste viewers' precious moments where dancing styles are diametrical opposite to the message."
Zimbili, whose stage name is "The Philosopher", encouraged those within the arts industry to use their talents to market the country to the entire world.
"Let us strive to rest a fraction of humanity that is restless through music, hence my introduction Rest Human Music genre which seeks to restore lost humanity," he said.
Some of the singles that Zimbili has produced include Rufu Rwangu, Mbuva Yangu, Tazvida Ndakuda, Tsitsi We Rudo Rwangu and Muroora Akanaka.
He recently released an interactive pioneer video of the song Tsitsi We Rudo Rwangu featuring his wife Tsitsi, Samantha Shoko, Barbara Masuku among others who are all based in Kadoma.
All his songs were directed and produced by Mambo Hermas whose studio is based in Chegutu.
Related Topics