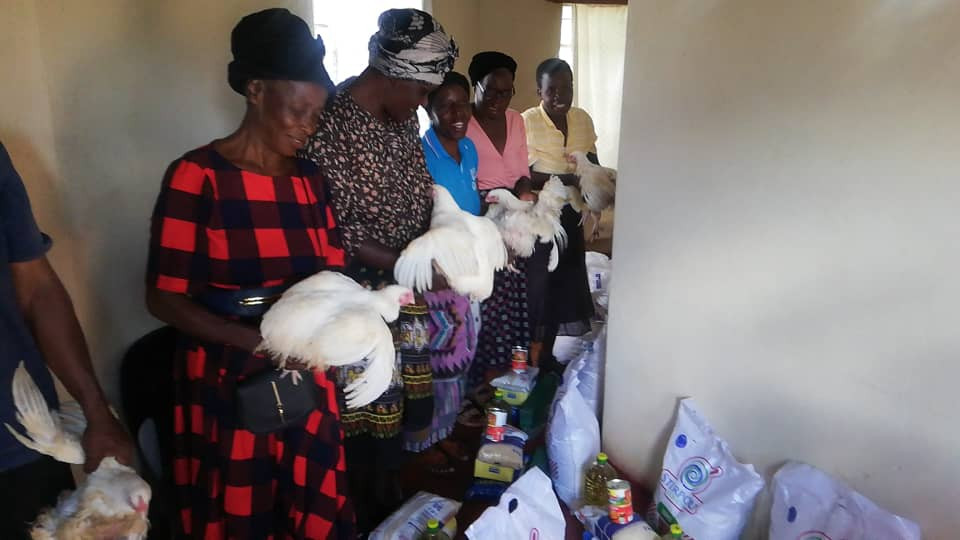 As has become the tradition, United Kingdom-based philanthropist Gibson Brown has given Mabvuku residents something to smile about this festive season after donating groceries to disadvantaged and less-privileged families in the high-density suburb through his foundation.
The Gibson Foundation is a brainchild of Brown, a respected educationist and social entrepreneur who has continued to reach out to the needy back home.
Speaking to Standard Style, beneficiaries who included Jestina Banda, who suffered a life-threatening stroke said they were grateful for the support.
"Life is generally difficult in Zimbabwe and it really means a lot to have someone spare a thought for us," Banda said.
"Gibson grew up here in Mabvuku, but he can't enjoy his life in the UK without bothering about us.
"We are, therefore, grateful to him and his partners for this timely gesture."
The donations, included grocery hampers as well as chicken, which ensured the families enjoyed a Christmas in it's true essence.
As the need to support more disadvantaged Zimbabweans escalate, Brown said he was grateful to existing partners and called for more support to ensure effective humanitarian interventions.
"We are grateful to partners that continue to heed our call particularly during this festive season of giving," Brown said.
"The call for humanitarian support continues to grow and we invite more partners to come on board."
The recent Mabvuku grocery donations covered home basics like maize-meal, cooking oil, rice, soap, salt and sugar with plans to scale the support further resources allowing.
Lord Gibbo, as Brown is commonly known, said the donation was their way of giving cheer to the less-privileged during the Christmas season.
"The Gibson Brown Foundation Christmas Cheer is an annual calendar event in addition to other charity activities and interventions during the year," he said.
"We are fully given to this work and we hope for more structured and sustainable interventions resources allowing."
Related Topics