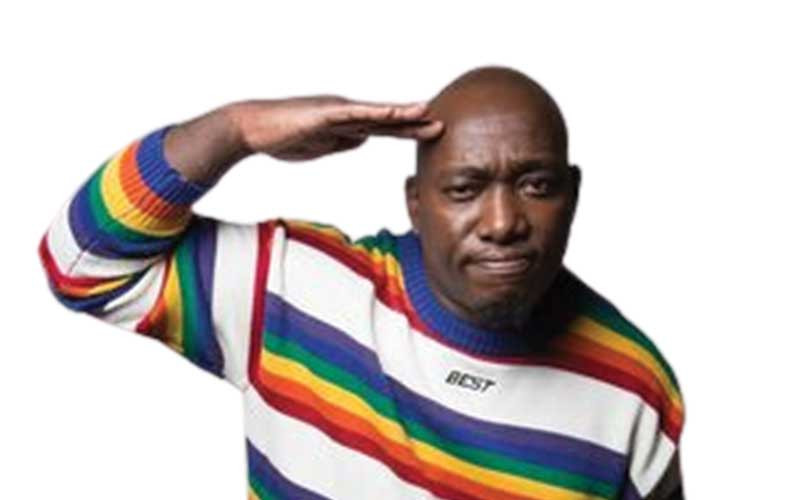 RESILIENCE Chekera, also known as GZE, is undoubtedly one of Zimbabwe's longest-running and most respected lyricists. His career has spanned two decades of winning multiple awards and rising to the top as both a solo and group artiste. His career began in the early 2000s as part of the urban grooves trio 3rinity. He is now preparing for the release of his debut solo album titled Chekera, via his new management and label Point Black Africa. He speaks to Standard Style reporter Khumbulani Muleya (KM).
Below are excerpts from the interview.
KM: You've been involved in the hip-hop scene for two decades. What has the game taught you?
GZE: I have learnt production skills, composition, arrangement and how to make music that transcends genres and cultures. When I started out with 3rinity I was a lot younger. We didn't have much experience in terms of figuring out music composition, arrangements and things of that nature. I was blessed to begin with a group of brothers Kelvin Tapi and Andrew Msonzah who had a rich musical background. At that time I was just listening to Hip-Hop, RnB and Soul music but they would go as deep as Rock n Roll, Jazz and Country music. They found a way to synthesise all of those sounds to create a unique product.
KM: How has your music changed over time?
GZE: Change is always a consequence of time, anything and everything is eventually going to evolve. The sound has changed. Pop culture now revolves around Afro Beats, Trap and Drill with a spice of Dancehall. I try to make it a point that my audience relates with my origins.
KM: How much influence has local culture had on your music? What is your relationship with Zimbabwe's music tradition?
GZE: In the beginning, we went out of our way to sound foreign. We were B.E.T and MTV babies. There is a point where we departed from our roots because we thought artistes like Tupac, Jay-Z and BIG were the coolest. As I grew up and started making music I realised that the music we were making at the time was not a true representation of our environment.
The departure point that brought me back to my culture was with 3rinity when we did the Jesa record. My grandmother loved the song and was proud of it because she could identify with it. That's when I understood that if you develop something recognisable associated with your culture everyone ends up being your audience.
KM: You released the single 'Ka That So' featuring Takura which follows on from the release of 'Hondo Nerudo'. What would you say about your most recent project?
GZE: Hondo Nerudo is a record that I feel was very important for me to release because I am a highly conscious person who is very conscious of my environment, the people around me and our way of life. Currently, there are so many social ills that appear to have no cure. I see a variety of issues, including drug abuse, prostitution, poverty and the fate of orphans; some of these observations are from personal attachments having been orphaned at a young age. I believe these are the songs that can produce a beneficial change in the way we think in the community.
KM: What informed your decision to have Takura in this collaboration?
GZE: I've previously collaborated with Takura on his song titled NdiniNdinaye. I appreciate his professional work ethic. He asked me to add a verse to it. The song went on to be the second-biggest track on that particular album. Takura was the only person that came to mind when I was working on Ka That So. The song is essentially a fun record that brags about how hard you should work at whatever you do in order to stand out. It's about that extra push.
KM: Who are some of your biggest musical influences?
GZE: My musical influences are very odd. I would say Tracy Chapman, Jim Reeves, Tupac, Miles Davis, Nina Simone and more. I actually don't listen to hip-hop as much (laughing). I am also inspired by local music, Oliver Mtukudzi, Soul Jah Love, Paul Matavire and Thomas Mapfumo. I also like what Nutty O is doing.
KM: Let's talk about "Freestyle Fridays"
GZE: Over a year ago I broke my leg in an accident, had surgery and had to stay in hospital for a while. I couldn't go to work or the studio for a long time. When I got home, as part of my rehabilitation I decided to set up a studio and immediately began recording. This is pretty much where I recorded the Chekera album. Freestyle Fridays was just me trying to get back into the swing of things because I had been out of action for over a year. This was just a way of getting back on rotation and prepping for releases.
I also had lots of music in my vaults so I created the franchise "Freestyle Fridays" as a way of reintroducing myself to the craft and also drumming up numbers on my social media platforms.
KM: At one point you took a break from music, why?
GZE: I was doing a media programme, you know how it is with school and assignments. It was not balancing out too well so I put music on pause for a while. I try to be a Jack-of-all-trades and not focus on one thing because I believe I am capable of so much.
KM: How do you balance your day job and music - why do you feel the need to do both?
GZE: Well, currently I don't make too much money with music, but bills need to be paid. Actually, music costs money, you need to invest in it, you also need revenue streams. It's always a good thing for anyone chasing a passion to have a stable source of income that allows them to pursue their dreams and other goals.
Related Topics