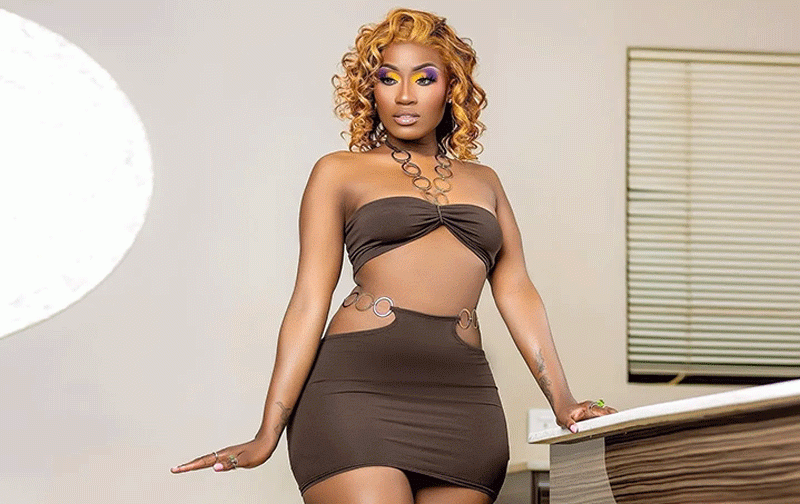 CONTROVERSIAL rapper Kikky Badass has boycotted next week's Zim Hip-hop awards after flagging irregularities in the nomination process.
Kikky is one of the most nominated — in four categories, namely The Best Female, Vdeo of the Year, Best Hip-hop Hustle and the People's Choice award.
The awards are set for December 8 at the 7 Arts Theatre in Avondale.
Kikky, who is a member of Forty Gang Media, which also houses Crooger, wrote to the awards organisers asking to be removed from anything that has to do with the accolades.
"As brand Kikky Badass, we would like you to remove the name and images of Kikky Badass from your nomination list as we did not submit our work for nomination," reads the letter seen by Standard Style.
"We have chosen to communicate with you via a public platform because you ambushed us by releasing your nomination list to the public without consulting us, even though you knew that we did not submit our work for nomination.
"We did not meet the nomination requirements as stated by your rule book, which is available on your website and it highlights on many points that there has to be an 'entrant' who submits their work to ZHHA [Zim Hip-Hop Awards].
"That process will then give ZHHA the right to use the entrant's name and likeliness which raises the question, how and when did ZHHA acquire the rights to use the name and likeliness of the brand Kikky Badass?
"After going through your ZHHA rule book, we noticed that you intentionally chose to exploit our pictures, name and likeliness for advertising and publicising your competition on public media without our consent.
"This clearly shows that your organisation does not respect artistes' rights and intellectual property rights and ZHHA is willing to infringe and exploit those rights in order to further their agenda.
The rapper said ZHHA was not respecting its own rules as they chose to nominate her even though she did not follow or engage the nomination process as highlighted in the rule book.
ZHHA director Aldrian Beefy Harrison confirmed the nomination of Kikky Badass although he was evasive on the issue; instead he chose to speak about the preparations of the awards ceremony.
"We are ready for the event as all preparations are at an advanced stage, this year's theme is Strength in numbers and we would like to see the culture at its best," Harrison said.
"We chose the 7Arts Theatre as the venue because that's where we held our first edition and we want to reignite memories.
This year's edition will be co-hosted by MC Chita and Tanaka Munyenyiwa.
Related Topics