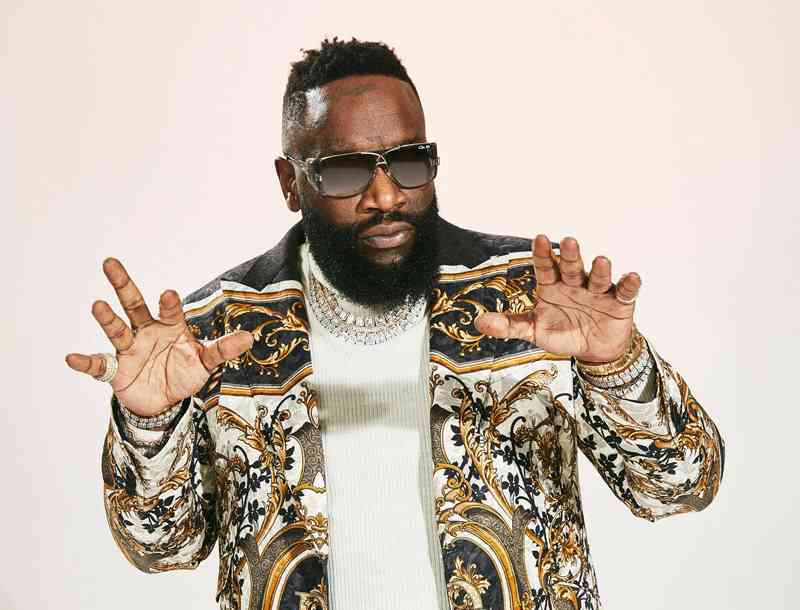 LOCAL artistes who performed and those that were billed to participate at the recently held Rick Ross show in Harare missed out on an opportunity to show the American star and fans what they have got.
The much-hyped show was characterised by a concoction of disorder that led to the Hustling hit-maker playing curtain raiser to local acts. The local acts who managed to perform only did so hurriedly against time.
Local artists Takura and Holy Ten performed for less than 10 minutes while fans were trickling out of the venue.
Also show organisers and the big spenders such as Wicknell Chivayo, Mike Chimombe, Emmerson Mnangagwa Jnr and Scott Sakupwanya, among others, who made the event happen, had left the venue.
The big spenders, who invaded the stage during Rick Ross and South African Nasty C's performance, were nowhere to be seen when local artistes were on stage.
Nutty O, who was initially billed to perform at 10:15pm, before he was moved to 3am was introduced on the stage, but remained held up in the artiste's holding room. He aborted his performance at the 11th hour signalling the end of the show.
Posting on his Facebook, Nutty O said that they were nothing, implying that promoters care less about the local artistes and only give visiting ones "special treatment".
"Was honoured to be part of the Rick Ross poster, it's a big positive, however, the big news is the local artiste in Zimbabwe is a nobody and this is a conversation many of you are not ready for," he posted.
In a separate post, Nutty O apologised to his fans for not performing and blamed the promoters for the no-show.
"Despite arriving at the HICC at 9pm in good time for the programme's stated performance time of 22.15pm we were not granted access to the stage area and event by the promoter," he posted.
"Efforts for the artiste, band and team to get access tags had failed since the morning of the show day, 18 November.
"We stayed in constant communication with the organising team through management to no avail.
"By the time we managed to get in, the visiting artiste was performing and no other local artiste had performed yet, we communicated with our gig contact, and they assured us that we would perform after another visiting artiste who was next.
"This did not however happen, the visiting artistes all performed and we were backstage until 3am when the venue had emptied up and the organizers themselves had left."
Nutty O added that the promoter Roar Entertainment did not meet the contractual agreement.
"Even though we had fulfilled our part of the contract, the event organisers did not see through their side of the agreement as balance was not paid up by their official," he said.
"Nutty O, band and team were not granted access tags nor access to the event before and during the event, we were denied a performance slot on the stage, when we eventually got to the backstage we were, therefore, not able to perform as we expected."
Related Topics