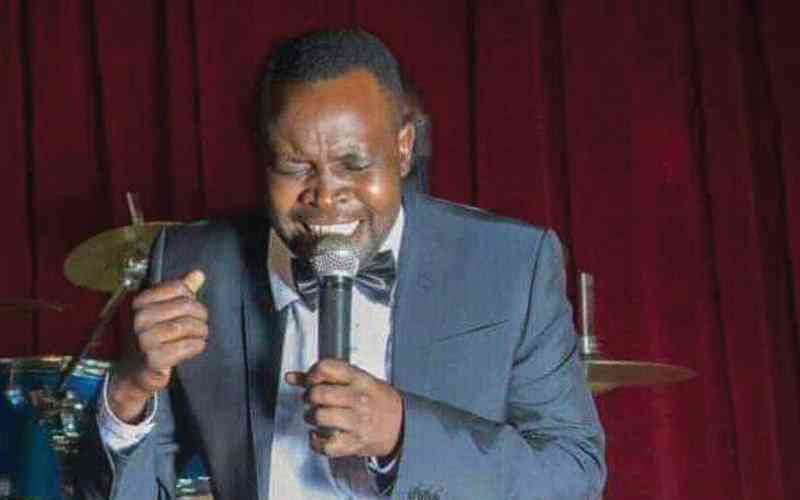 SOME people are born just too good, in fact, they are a blessing to everyone and everything.
These rare breeds of humans have it in them to always impact positively members of their community.
This is the feeling that came to me after my recent interview in Mutare with the man who is popularly known there as 'The Ambassador'.
Jairos Mutambikwa wears many hats.
And they are a perfect fit.
For the past two weeks, I had the opportunity to witness The Ambassador carrying out his various roles in the community.
The visually-impaired couple who sing near Chicken Inn along Main Street in the CBD are very grateful to Jairos for assisting them to produce their music.
For this award-winning trailblazer to be selected as the brand ambassador of one of the best-run cities in Zimbabwe is a big statement on his character.
Any one of the residents in Mutare could have been appointed, including his peers in the entertainment industry.
Soon after his second single entitled the Jewel of Manicaland that celebrates the beauty of the city, he became an ambassador.
The track implores residents and business owners to pay their rates to enable the local authority to fund service delivery in the city.
That he is a very talented musician may have been uppermost in the minds of the City Fathers who settled on him.
But I was to know that the man is as affable as they come.
"Naturally I am a jovial person, as an evangelist, I don't create hatred, I always make an effort to be good to everyone."
He is also a philanthropist.
The 80-year-old man in Buhera who was blessed with two tubes and tyres for his bicycle can testify to this.
The Ambassador was recently singing in that part of Manicaland, during a crusade by his church and decided to assist the man after he was touched by his plight.
The old man was pushing his broken down bike while selling mats to eke out a living.
Where does he get the funds to support his activities?
Jairos is also a professional welder, panelbeater and spray painter.
How did this all come about?
Born in Sakubva, Jairos also stayed in Honde Valley after his father passed on.
He remembers how as a young boy in Grade 6, he saved a woman who was about to be raped.
"I picked up some stones and threw them at the man, he had to flee. Imagine a young boy doing that," said Mutambikwa.
Later he became a drunkard, that was before his Damascene moment.
Mutambikwa narrated how God healed and transformed him to be an evangelist, who now wins souls to Christ through music.
A voice told him to go to church in 2006, and he began going to a Pentecostal church.
He later settled for United Methodist Church, a church which, as a young boy, he used to go to with his grandmother.
That was the beginning of his music career.
"I loved music and joined the praise and worship team," he said.
To date, his discography has three gospel albums and seven singles.
Mutambikwa has never looked back since recording his debut album titled Humambo in 2016 up to his single, UMC History, that is dedicated to the United Methodist Church.
The Victory Melodies frontman heaped praises on his band for being loyal to him since its formation in 2004 at UMC's Sakubva assembly in Mutare.
The group comprises guitarists Tawanda Round, Benjamin Matarise and Joseph Makureya, while Joseph Sajero and Dutchie Namate are on drums and Tinashe Kufakunesu is the choreographer.
Mutambikwa had a stint as a drummer for Ndire Ndire Hilltop Vabvuwi and the group recorded two albums with him.
It is his second album Ndakadaidzwa Ndikadaira that speaks about how he transformed from being a hopeless drunkard to an evangelist.
He also does advocacy and marketing jingles for local organisations and companies.
The most popular ones are for the City of Mutare and Environmental Management Authority Manicaland branch led by Kingston Chitotombe.
"I sing for a purpose, not for competition,"Mutambikwa said.
"I am also involved in environmental awareness campaigns, I did the song Iwe neni tine basa"
He then lets out the secret behind Mutare's service delivery success story.
'It's simple, when it comes to service delivery, our political differences take a back seat," said Mutambikwa.
The Ambassador also lauded the new administration led by Mayor and Ward 12 councillor Simon Chabuka and Acting Town Clerk Blessing Chafesuka.
"I can proudly say that the residents are very cooperative," he said.
Related Topics