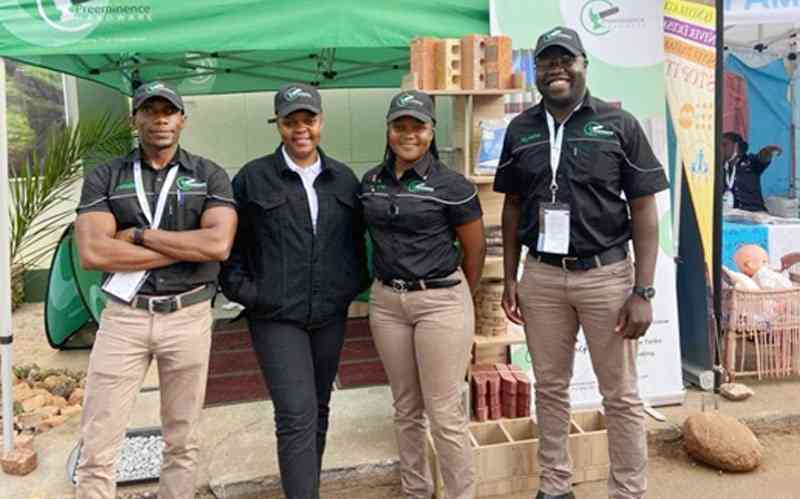 Fast-growing hardware and construction industry player Preeminence Hardware has continued to record new highs in business, thanks to innovation and provision of market-tested and tailor-made services to the market.
The company, which started off operations in Mabvuku and Tafara, has since opened a sales shop at the Harare Showgrounds and the move has aided their growth game and brought convenience to their clientele.
Speaking to Standard Style, the company's founder and MD Nyasha Chikosi, who got the Businessman of the Year Award at the recently held Zimbabwe Business Awards while the company got Company of the Year Award, said they are buoyed by their progress and recognition.
"We are going all out in our quest to provide quality and affordable hardware and construction-related products and services and it's always an honour when the market responds positively like we have witnessed during the course of the year," Chikosi said.
"We started operating in Mabvuku-Tafara, but as demand and our market share grew, we had to open a sales shop at the Harare Showgrounds and the results have been more encouraging.
"We are now more accessible and clients can now get a more personalised touch and service."
The company also ran a successful promotion early in the year when they engaged rising Afro-pop musician Stacy Macheso for a brand awareness campaign that generated a lot of business noise on the market.
"We always want to think outside the box and we are happy that as we continue educating the market about our quality products and services, the market has responded positively and we are recording the gains," he said.
As the housing for all drive by both government and private players continues to gather momentum, Preeminence Hardware has positioned itself as a construction partner of choice and they are availing flexible terms for their products and services.
"Owning a property whether residential or commercial is a big deal and because we value the progress of our clients and all citizens, we have availed trusted hardware and construction-related products and services for their convenience," Chikosi said.
"We want to make sure no one is left behind in the quest for development and we are investing in the best possible business model for their benefit.
"Preeminence Hardware is the builder's best friend and we invite all players to engage us for affordable services."
As the year draws to an end, Chikosi said they were unveiling various promotions and campaigns to ensure their clients enjoyed the best.
"We are always looking at ways to acknowledge our clients for the support at the same time introducing other convenient promotions and services for their benefit," he said.
"The goal is to become the most trusted and reliable hardware brand in Zimbabwe. Our clients keep us going and we want to repay their trust in the best way we can."
Related Topics