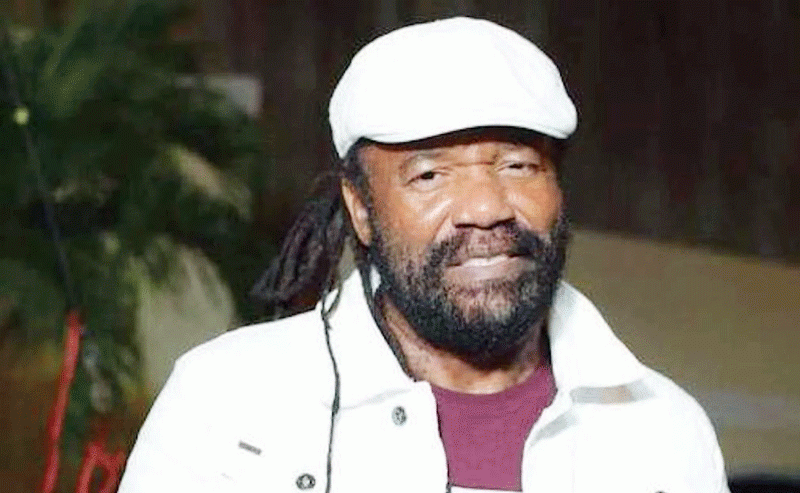 Corrie, a Jamaican brother I met while I was in Montego Bay in 2018, gave me a surprise call from Kingston the other day:
"So is when you inviting I and I to Zimbabwe, Fred?" he asked.
I had forgotten that during our casual conversation, I had said that I would write to him and invite him to Harare. Four years later, he has not forgotten about this.
"Oh yes man, I have not forgotten you, but I have been busy of late. I want you to spend quality time with me if you do come. This is one of the reasons why I still haven't made that move," I responded.
To be honest, I had completely forgotten about this bredren as I met quite a few brothers when I was on holiday in Jamaica in 2018.
''Look", he said, "I man have US$6 and I need to spend in Africa sometime next year. I is just waiting for your invite because as someone who has never been to Africa before, I haffe plan it carefully and I am depending on you to show me the way. I know you is a cool bredren."
I told him that I would work out my diary and let him know as soon as I know what I am doing next year.
He went on: "You told me Tony Rebel is your friend? Do you know that every year in January on his birthday him ah hold ah bashment inna Saint Ann?"
I pretended that I didn't know this (although Tony and I have known each other since 1994 together with his spouse, Ifrica and daughter Davianah) and he said; "Well, I is now inviting you to Jamaica for dis ya bashment. So you come here first then when you is ready fe go back to Zimbabwe, we go together." "Cool!" I said.
Indeed, Tony Rebel, (real birth name Patrick George Anthony Barrett) born on January 15, 1960, with his spouse Queen Ifrica, hold the Rebel Salute Festival at the beginning of each year. Covid-19 disturbances in the past two years hindered the regularity of this festival.
"If you come before January 15, I will tyek you to another big party inna Kingston's Beverly Hills coz dis ya rich friend of mine and him wife, dem are holding ah birthnight bashment fe dere one and only over privileged gyal pickney. Dem call her Sonia. I will introduce you to all de bredren of wi high society, which live in kindred ostentatious residence. Me haffe give not much of dis and less a dat customary speech. I and I nah badda keep up langulala argument becaa marga cow ah bull mama she seh."
I am not sure that I followed everything Corrie was telling me, but I got the gist of it. I told him that I will let him know when I have the airfare ready.
I would really love to go to the Rebel Salute Festival. Queen Ifrica has made it clear that Rebel Salute, one of Jamaica's biggest music festivals, the show she co-produces with her spouse Tony Rebel, will be back next year at its home base, the Grizzly's Plantation Cove in St Ann, after a one-year hiatus due to Covid-19 restrictions.
She made the announcement during the Marcus Garvey celebration, which was staged by Irie FM at its Ocho Rios, St Ann headquarters.
"Ai, before mi guh no furda enuh, Rebel Salute 20th a January and 21st a January yuh done know enuh. If everything a kip, dah show deh affi kip! Who seh Rebel Salute fi kip? Seh Rebel Salute fi kip!" Queen Ifrica declared during her performance at the event's concert.
Her partner, Tony Rebel, has also promised that the January 2023 show "will be the most memorable yet" and will have a good line-up.
Up, up, up," he noted on his Instagram page where he shared a poster of the 2023 show.
"The only year we didn't keep Rebel Salute [was] 2022. We did it virtual in 2021 and it was very good, and the last live show was 2020. For the one year that we paused it, I think absence made the heart grow fonder. The absence will make the presence better. Everybody curious, everybody is anxious, everybody wants it," the , singer told the Jamaica Observer in an interview.
Rebel Salute, whose mantra is "The Preservation of Reggae", began in Manchester in 1994, at the Fayor's Entertainment Centre in Mandeville the capital of Manchester, Tony Rebel's home parish. It was later moved to Brook's Park, in the town and then the Port Kaiser Sports Club in St Elizabeth and then at Grizzly's where it has remained since January 2013.
It was also in 1994 that I met Tony Rebel in Montreal, Canada where I was on sabbatical leave for a year. He had come to give a performance after he had just made the hit: If Jah Is Standing By My Side, Then Why Should I Be Afraid?
I was excited to talk to him after the show and I even extended an invitation to him asking him to come to Zimbabwe. He obliged, but I knew that he wouldn't come because he was in big demand as his single had made him famous worldwide. He only came to Zimbabwe 20 years later
It was immediately after the song had become massive worldwide that Tony Rebel started The Rebel Salute Festival, I guess from the proceeds of this hit single.
The festival has, over the years, featured contemporary reggae acts such as Sizzla, Capleton, Richie Spice, Queen Ifrica and Tony Rebel himself, as well as Jesse Royal, Chronixx and Koffee, but has brought back many veterans from the 1960s, 70s and 90s, including Echo Minott, Third World, Inner Circle, the Mighty Diamonds, and Johnny Clarke.
In another interview with The Jamaican Gleaner, Tony Rebel had said that his next step was to "get the logistics going, along with the line-up", noting that during its 28 years, the Reggae show has also made a concerted effort to book dancehall artistes using their given names to showcase their cultural sides.
Dancehall artistes such as Bounty Killer, Mavado and Beenie Man, among others have all performed on Rebel Salute, using their birth names — Rodney Price, David Brooks and Moses Davis respectively.
"We want to show that some artistes have two sides. They may talk gunman lyrics, but they can also be cultural; so, when I want their cultural side, I use their birth names…. For the process of booking these entertainers who act as cultural ambassadors through their work, I zoom into their catalogue of music and see what they can bring to the inspirational and motivational process."
The festival promotes the "For the preservation of reggae" slogan, and organisers do their best to keep a clean image. They prohibit selling and consumption of alcohol and meat in keeping with Rastafarian beliefs. Only fish products are allowed. There are also restrictions on profanity and certain types of lyrics.
However, since 2015, again in keeping with the Rastafarian culture, the smoking of ganja is allowed in specific restricted areas. These areas are called the Herb Curbs. Most Rastafarians believe that the herb makes one wiser and it is the only cure for asthma.
When I spoke to Tony, he told me that his inspiration came from Jimmy Cliff. Jimmy Cliff has lived a clean life and Tony says he wants to live as long as him.
Tony Rebel also said that the ground-breaking Herb Curb, which began in 2015 when Rebel Salute became the first music festival to be granted exemption status by the government, to also advertise as a marijuana festival under the amendment to the Dangerous Drugs Act, will again be staged, but with a big difference in 2023.
Rebel Salute's Herb Curb is an enclosed area, which is to the back of the venue by the sea. It displays educational, spiritual, medicinal and recreational products and content to ganja users or persons who are interested in knowing more about the plant.
It features artisans, herb practitioners, educators, speakers, and medical professionals. In addition, there is a designated smoking lounge, complete with seating and video feed from the main stage.
Children under-12 are allowed free entry to the Rebel Salute Festival. However, persons under 18 years are not allowed to enter the Herb Curb, which is partitioned and secured by police officers and private security guards.
In order to enter the Herb Curb, persons must present valid government issued identification such as driver's license, National Identification card or passport.
In terms of ganja use at Rebel Salute, each person is allowed to carry the permitted amount as per the amendments to the relevant legislation. However, there will be designated areas associated within the Herb Curb for smoking.
Indeed, ganja- smoking at the Rebel Salute Festival has been made legal for people over 18 years of age.
l Feedback: frezindi@gmail.com
Related Topics