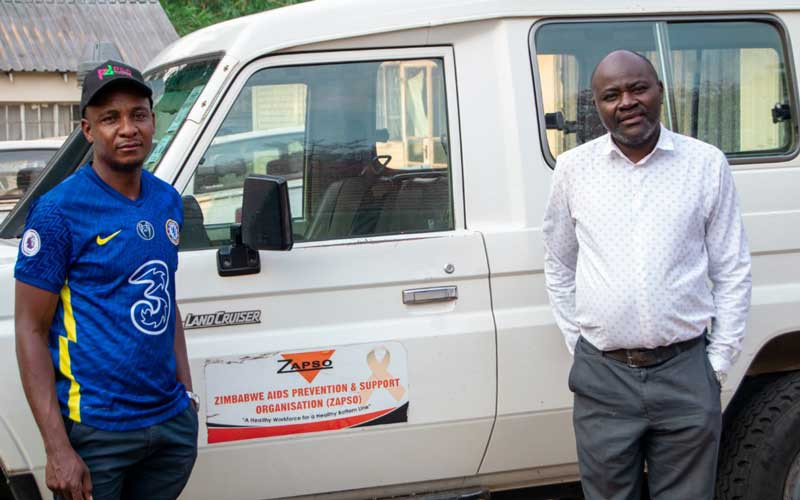 Zimbabwe Aids Prevention and Support Organisation (ZAPSO), an HIV and Aids service organisation, which started operating in Zimbabwe as the Family Health International (FHI) in 1997 is marking 25 years of operations.
The organisation, which was registered as a local private voluntary organisation, has over the years acquired a wealth of knowledge and experience in various aspects of integrated HIV, sexual and reproductive health rights as well as gender-based violence (GBV) programming backed by an efficient, experienced, committed and highly motivated staff.
ZAPSO executive director Thomas Kazonda said they were happy to be celebrating the 25-year milestone coupled with their contributions to the HIV response.
"This month we join the world in commemorating the Breast Cancer Awareness Month, but even more striking is the fact that we are also celebrating ZAPSO's 25 years of existence as an Aids service organisation," said Kazonda.
"We pride ourselves for having achieved several milestones in work of integrated HIV, sexual and reproductive health rights as well as GBV prevention.
"ZAPSO has facilitated the implementation of these programmes in different communities and workplaces.
"We would like to thank all our stakeholders including funding partners for their unwavering support."
ZAPSO programmes coordinator Fortunate Dhliwayo said the organisation's achievements over the years were largely due to their approach to programming as well as the strategic partnerships with key stakeholders and interlocutors.
"ZAPSO uses multi-sectoral, participatory and rights-based approaches, through partnerships with government, development partners, civil society organisations and the private sector," Dhliwayo said.
"We support the national strategy to combating HIV and Aids and we are happy that we have made commendable progress.
"We continue to reinvent in sync with trends and sector dynamics and we hope to continue playing our role in this area."
ZAPSO has over the years rolled out various programme among the workplace wellness programme (WPWP).
"Through the WPWP programme, ZAPSO assists companies and organisations to develop and implement specific and relevantHIV and wellness policies and functional programmes on a cost recovery basis," Dhliwayo said.
ZAPSO's HIV and wellness activities include management sensitisation, workplace policy and programme development, sexual and reproductive health (for workers' and employers' children, workers, employers and their spouses), integrated HIV, sexual and reproductive health rights and sexual gender-based violence awareness sessions as well as condom programming, among others.
The organisation also champions voluntary male circumcision advocacy training for workplace peer educators, provides HIV testing services, treatment, care and support services, training in treatment and nutrition literacy, palliative care, research and information management (including impact assessments, knowledge, attitudes, behaviours and practices (KAPB), surveys, zero prevalence surveys, development as well as distribution of information education communication materials, among other key activities.
"In addition, ZAPSO facilitates implementation of workplace wellness programmes targeting small to medium enterprises and the informal economy community programmes-demand generation for integrated HIV, sexual and reproductive health and GBV prevention services," Kazonda said.
"We also facilitated the implementation of the demand generation for integrated HIV, sexual and reproductive health and GBV prevention service in eight districts in Mashonaland Central province from 2007 to 2021."
According to Dhliwayo, other key interventions by ZASPO include home visits with the support of behaviour change facilitators targeting boys and girls (10-24), men and women (25 years and above) using a home visit manual.
To ensure peer-to-peer support, ZAPSO introduced the Sista2Sista, a mentorship initiative targeting vulnerable girls and young women aged 10-24 years.
"The model was aimed at increasing knowledge and utilisation of integrated HIV prevention, SRHR and SGBV services," Dhliwayo said.
"Self-efficacy is one of the central themes covered by the Sista2Sista manual thus empowering them to make responsible and informed reproductive health decisions."
As the organisation celebrates 25 years of result-based programming, plans are underway to introduce new projects that would help entrench the organisation's footprint, at the same time fostering meaningful change and generating the right impact in HIV response efforts.
Related Topics