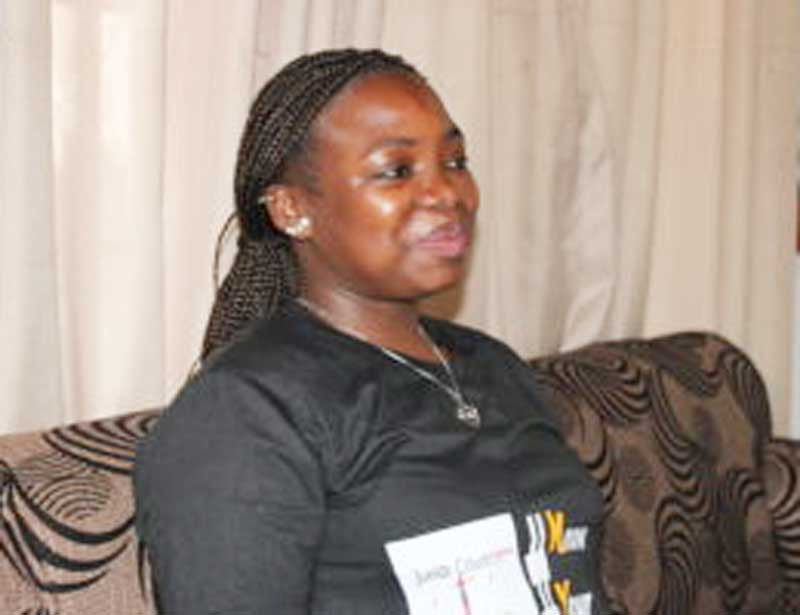 Creative Reproductive Health Arts For Transformation (Craft) festival poetry finalist Bridgetti Mambondiani (pictured) says she is geared up for the competition to be held on October 22 at the Harare Gardens.
The festival is a brainchild of SAYWHAT, an organisation that champions sexual health and education among the youths.
Craft festival is running under the theme: Amplifying Young People's Voices on Sexual Reproductive Health and Gender Based Violence through Art.
Mambondiani, a third year Law student at the University of Zimbabwe has been involved in poetry for years, with The Chase providing her with a platform to exhibit her talent.
She will be battling it out with other poets drawn from all over the country.
"The thing that moves me more in life and makes me put more effort is from my siblings because they look up to their sister so I send that image that they have to be go-getters," said Mambondiani.
"You should expect fireworks because I am all in, I am all prepared. Yes it is a competition but let us have fun, enjoy and network."
Born in Mutare, the poet lost her mother at a tender age and was brought up by her uncle in Chitungwiza.
A decorated and academically-gifted student, Mambondiani was appointed head girl at Jonasi Secondary School in Seke at Form 3. She became a junior parliamentarian and later senator for Seke rural.
This is the first edition of CRAFT and it will bring together provincial The Chase winners in music, poetry, drama and public speaking.
The festival will be also headlined by renowned artists like Enzo Ishall and Alick Macheso.
Related Topics