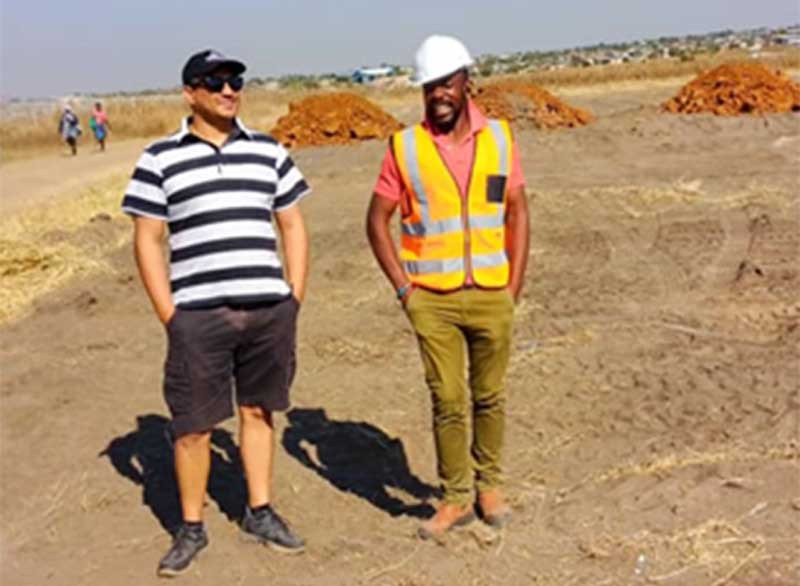 Winning starts in the mind and the moment one starts believing they can, they are halfway on the right path to achieving their dreams.
Tinashe Changweya (28) the founder and CEO of Fumati Group, a fast growing diversified company with interests in engineering, food processing and architecture to just name a few, has set his mind on conquering the local and international business world even amidst the ongoing economic challenges in Zimbabwe.
So confident is the young entrepreneur that he believes he is onto a multi-billion dollar ventures set to turn around the fortunes of the country.
Speaking to Standard Style, Changweya said he is primed for success and will do all it takes to achieve his dreams.
"I believe in the power of dreaming and waking up to make those dreams a reality," he said.
"Yes people can talk about limitations but I believe the best gold comes from the hottest fire.
"It is true that we are operating in a generally challenging environment but I believe we will rise above our circumstances.
"It's not so much about where you are but how you do it at the end of the day."
Fumati Group's flagship business is Fumati Engineering which specialises in mechanical engineering, structural engineering, steel fabrication and general engineering.
"Our flagship company Fumati Engineering has become one of the most sought after engineering companies in Zimbabwe with both blue chip companies and start-ups lining up for our services," Changweya said.
"Our workmanship is second to none and we are happy to play our part in building a stronger Zimbabwean economy.
"Whatever your needs, Fumati Engineering is the plug."
The company's headquarters is in Waterfalls, Harare but they have since opened a hardware shop along Simon Mazorodze where they sell their products among them door frames and window frames, braai stands and other related hardware needs.
"Our factory is in Waterfalls and that is where we do all the production from scratch," Changweya said.
"We turn steel into gold and we are providing a one stop shop for our clients.
"We have, however, opened a hardware shop so that our clients can enjoy our quality products in a comely environment.
"The shop is along Simon Mazorodze and it's easily accessible with good parking."
Fumati Engineering is also tapping into the indigenisation and black empowerment drive that has birthed many entrepreneurs.
"The majority of our people are self employed which means they actually produce and run their enterprises," Changweya said.
"They, however, need equipment like freezit-making machines, peanut butter making machines, grinding mills etc among others and we are producing all these at affordable rates.
"One just has to come through and we give them the available range."
Fumati Group also has interests in food processing and they are setting up a poultry plant as well as others yet to be publicised business ventures.
The young entrepreneur, who is a self taught engineer also thanked those that showed him the ropes and believed in his dream early on.
"Yes much of my engineering work was self taught before I then enrolled with a professional engineering company but I just want to thank those that believed in me and inspired me to soldier on," said Changweya.
"Fumati, as the name suggests was born out of a coming together of minds that shared a vision of excellence and I believe the world is yet to see our best."
The young entrepreneur who said he hardly sleeps or rest even on weekends also encouraged fellow young people to rise above their challenges.
"It's difficult to dream when the situation and economic environment says otherwise but I believe God created us for a purpose," Changweya said.
"Let's all discover our God-given talents and purpose then make sure we pursue those to the bitter end. Nothing stands in the way of a person who knows where they are going."
Related Topics