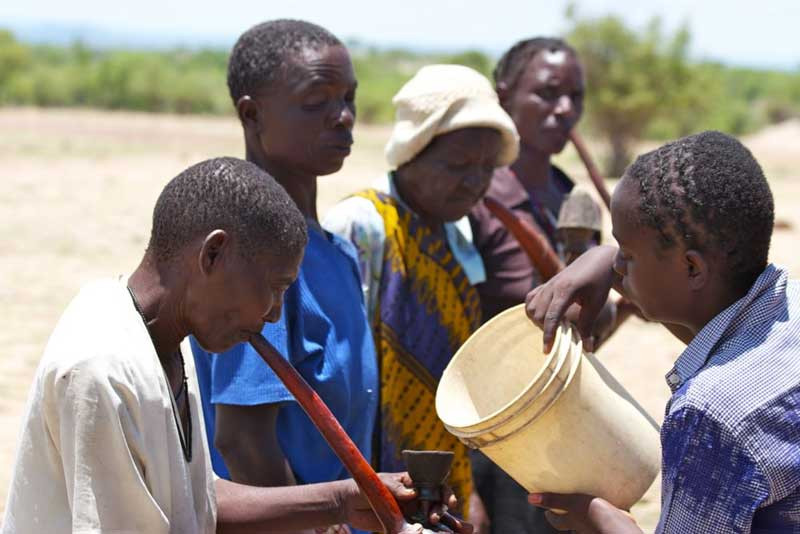 HOSEA Chipanga is one of the artistes who about sings controversial social issues with deep meaning.
Most of his songs continue to be imbued on the social strata and came from the most sought after musical genre in terms of daily life teachings.
There is this yesteryear hit song titled Vatsigiri Vangu in which Chipanga extols his fans by comparing himself to the proverbial fish, which cannot survive without water and in this case he meant followers.
In the song, he goes on to praise the followers by humbly reminding them of his rise to stardom because of their unwavering support.
The same also applies to Yours Truly who is humbled by persistent comments since the inception of this column with readers either praising or lampooning this Travelling and Touring section.
Such type of feedback is considered constructive in the development of the country's fledgling tourism industry, which of late has been in the doldrums due to the Covid-19 pandemic whose repercussions are still being felt even to this day despite waning cases.
Just like the proverbial song, Yours Truly would be a nonentity without any form of feedback from thousands of Travelling and Touring readers whose comments have resulted in this column growing in leaps and bounds.
The recent articles on Shangano, Matowa and Bumbusi Ruins whose state of affairs continue to deteriorate at alarming proportions, drew some interesting comments from readers and there was unanimity on the need to find ways of preserving such dry stone walled structures.
The above mentioned ruins are situated in Hwange district, which is also home to the country's largest animal sanctuary and a major tourist attraction.
According to recent findings, the district, which is situated in Matabeleland North province has close to 50 dry stone walled buildings (ruins) and there are indications that this could be the largest concentration of this type of cultural heritage sites in Zimbabwe and southern Africa as a whole.
All these ruins are traced to the Nambya tribe who are believed to have migrated from Great Zimbabwe Monument between 14th and 16th centuries and temporarily settled in Bulawayo, Lupane and parts of Binga before finally securing permanent residence in Hwange.
However, these ruins are in danger of disappearing into oblivion as the majority of them are situated in game reserves and are being destroyed by wild animals despite widespread calls for remedial action.
Readers of the Travelling and Touring column have recently "joined" the fray in calling for restoration and rehabilitation of some of the sites as part of cultural preservation efforts.
Prominent economic commentator, Morris Mpala appealed to national parks authorities to ensure that such cultural heritage sites are jealously protected from extinction.
"My humble submission is that ZimParks should fund the sites by securing their animal territory adequately then preservation/restoration will be done by national museums," said Mpala, who is also of Nambya lineage.
His sentiments were also echoed by Zifiso Moyo, a Norton-based entrepreneur who implored the National Museums and Monuments of Zimbabwe (NMMZ) together with Zimbabwe Parks and Wildlife Management Authority (Zimparks) to complement each other on preservation of such cultural heritage sites.
"Thanks for the article after waiting for so long. The National Museums and Monuments should take charge of maintaining these monuments while Zimparks secures and monitors the area to ensure minimal animal interference," said Moyo, who has been following this column since its inception two years ago.
The two state agencies — NMMZ and Zimparks — have in the past been accused of implementing a lackadaisical approach in as far as preservation of such sites is concerned.
The country's current legislation stipulates that all cultural heritage sites and monuments such as ruins fall under the purview of NMMZ while national parks are administered by Zimparks and these two agencies complement each other in tourism world.
Binga-based Sam Mwinde was taking no prisoners and said: "Communities should preserve the cultural heritage sites and turn them into a business venture through levies to all visitors to such sites. Let's do away with old ways of doing things where both ministries have left cultural sites unattended for centuries."
"Let's spring up as communities and protect the sites and boost cultural tourism within our surroundings. It's just a suggestion good people," he said.
A suggestion pregnant with facts.
Yours Truly would have said more, but the bottom line is that a fish would not certainly survive without water.
Till we meet again in the next column.
Comments always welcome on: [email protected] or Twitter@DubeBurzil
Related Topics