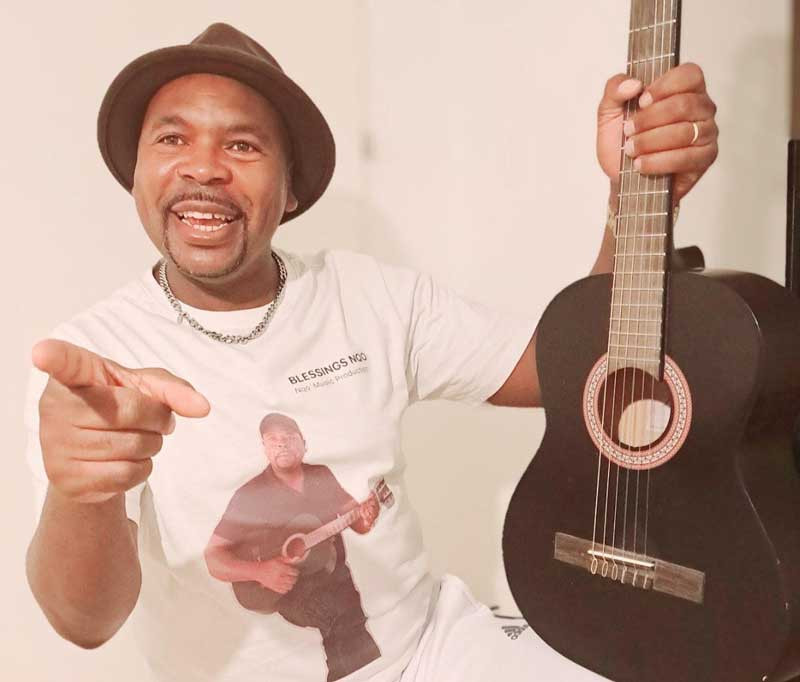 AUSTRIA-BASED Zimbabwean imbube singer Blessings Nqo Nkomo says his latest and fifth solo album titled Isilungu is inspired by life experience, culture and modern life.
The 10-track-album was jointly recorded at Nqo's Music Production (NMP) Studios and Mfanakithi Studios in Vienna, Austria; 10th District Studios in Zimbabwe as well as Bethline Studios (South Africa).
Nkomo, who is a member of Insingizi Emnyama group, also features artistes from Zimbabwe, South Africa, Congo and Burkina Faso on the album.
"I have returned with a mature sound that will make you dance and feel better in every aspect of your life," he said.
"This is my fifth full-length studio album release which comprises of songs in Ndebele language.
"It's a 10-track album and it touches on themes of self-confidence, love, respect and the concept of ubuntu.
"The album is inspired by my life experience,culture and modern life."
Nkomo said he roped in artistes from different countries as he was inspired by their music skills.
"I worked with various great artists — Heather Dube, Duduzile Sibanda (Nobuntu), Vusa Mkhaya, Mamozi, Future Love (Zimbabwe) then Pascarl Lupongo (Congo) Djakali Kone ( Burkina Faso) and Mzeezolyt (South Africa)," he said.
"I was inspired by their music skills and I think it is through music that people get to know and understand other cultures and adopt into that culture. Working with the artistes was a great experience.
"On instruments I engaged the skills of Mthabisi Moyo at Bethline Studios, who played and recorded all instruments except talking drum and percussions."
Nkomo said the album is accompanied by a a video from one of the tracks.
"I included two tracks (Intombi Yalumfana and Amaphiko) that are bit different from my style of music, its a mixture of Congolese and Ndebele traditional songs that I re-arranged, this is something new that I wanted to try out for my fans," he added.
"The tracks to look forward to, include the album title Isilungu, Intombi Yalumfana, Amaphiko, Sivuleleni Indlela and Basilindile in which I featured multi-talented Mzeezolyt — She's Queen of African dance music from South Africa who has worked with the legendary Arthur Mafokate."
Related Topics