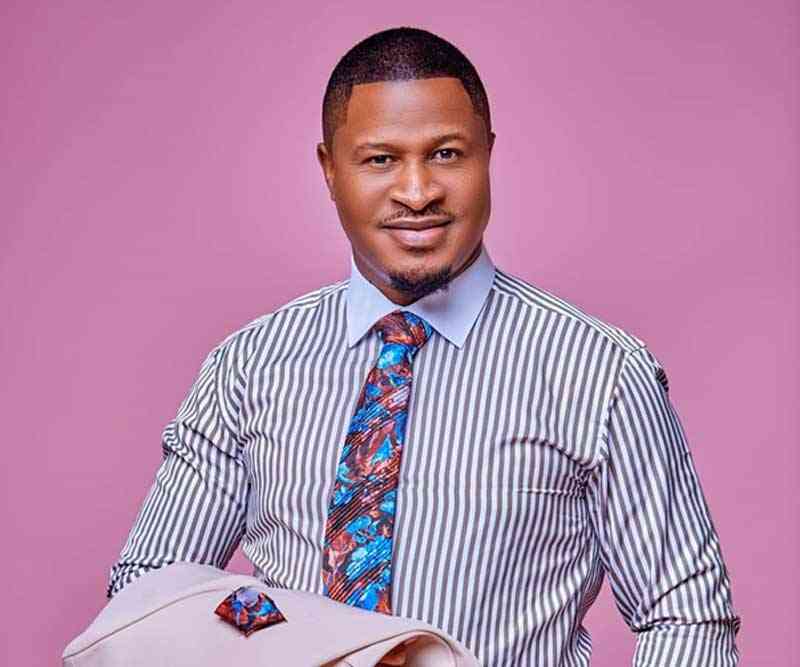 From a session musician and band member for various groups, multi-skilled gospel musician and preacher Michael Mahendere has grown to become arguably the most commanding male gospel music voice in Zimbabwe.
The United Family International Church (UFIC) pastor can play almost every instrument and his powerful music has earned him a music title from his ardent followers who aptly call him Minister Mahendere.
On October 8, he is hosting edition 4 of his Getting Personal with God (GPWG) Series at the City Sports Centre in Harare from 12pm to 9pm and tickets are ranging from US$10, US$25 and US$50 for standard, VIP and VVIP respectively while kids can get them for US$5 on the day.
"The Lord has been faithful and we are humbled by the continued support from our loyal fans, music stakeholders as well as the corporate world," Minister Mahendere said.
"We are, therefore, happy to announce that we will be hosting GPWG4 at the City Sports Centre on October 8 and tickets are available at Gladiola Couture Semi Levy, Thace Apparel Belgravia, as well as all 4 May Shops in the CBD.
"It is the live recording for the Getting Personal With God 4 Mercy project.
"We have a power packed line-up for the eighth, including UFIC choir, Joyful Praise, Chisipite Worship Team, Minister Takesure Zamar and one surprise guest we will announce very soon.
"The concert starts at 12noon till 9pm and it also comes with amazing brand advertising opportunities for partners."
The City Sports Centre concert also comes with a business expo component whereby partnering brands will sell and showcase their products and services at their exhibition stands as well as on LED screens dotted around the venue.
"This one is different in that we also want our followers to enjoy various specials and products from our partners as they enjoy good music," Minister Mahendere said.
"They will get to open bank accounts and funeral policies, get educated on how to acquire stands and build homes as well as enjoy various goods and services on promotion come the day.
"We believe our followers also need to invest and plan wisely for the future."
The musician believes gospel music is his calling and a unique way to minister and share the Lord's goodness and preaches salvation to the sinner.
So rich is his music and even more effective his touch that he has become a recognised brand beyond borders.
"I believe it is my season of grace and I thank God for the many breakthroughs and continued growth in my ministry," he said.
"From humble beginnings, the Lord has been faithful and I am happy to have followers in Zimbabwe, across Africa and around the world.
"While I have enjoyed humbling success, I believe we are all powerful in our different capacities in the Gospel.
"I think I can say I have been doing music since birth-cry but I went professional around the age of 10 or 11 years. I have not looked back since then and I do thank God for the grace to continue ministering."
On his inspiration and passion for music, Minister Mahendere said he is blessed to have been born into a Christian family that espouses Godly values while his elder brothers also helped horn his skills.
"I was born in a musical and Christian household and that pretty much sculptured who I am," he said.
"My inspiration is vast from my parents, the church environment I grew in as well as my brothers who natured the gift in me from a tender age.
"I am who I am because of the strong Christian foundation and continued guidance from those that walked the road before me. It was pretty much predestination as informed by God's plan and ordering of my steps."
The multi-talented instrumentalist, who can easily alternate from guitar, drum, piano as well as the microphone, has worked with various bands and is happy to continue on an upward surge in his calling.
"I have a whole list of bands that I have worked with, but I will mention a few chief among them the Mahendere Brothers, Pax Afro and Andy Brown," he said.
"All these music outfits came with their own unique blend and sound which helped enrich my appreciation of genres as well as music production and arrangement in general. I can safely say I am a complete musician because of that exposure."
As he continued growing in the trade thanks to his exposure and music depth, Minister Mahendere has worked on various music projects which all became runaway successes.
His success has also come with a lot of local and international recognition and he is humbled by the recognition coming his way.
Related Topics