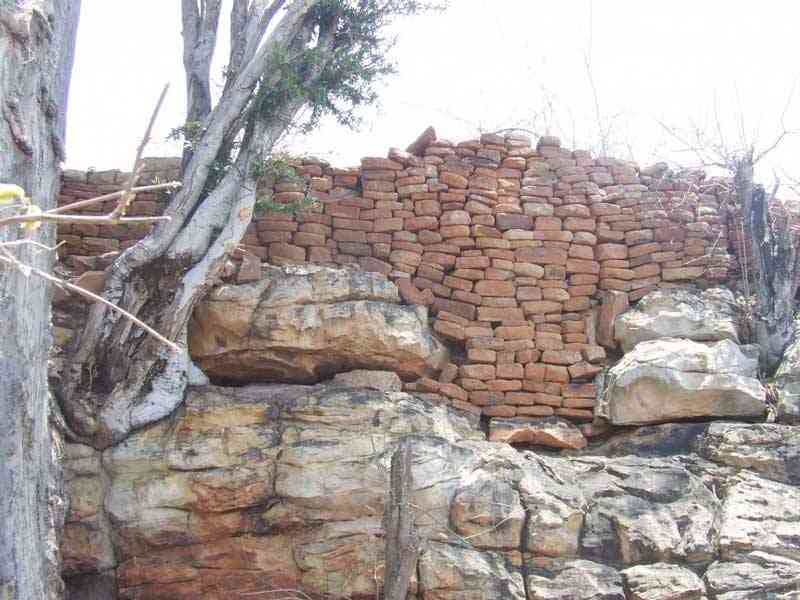 THE recent discovery of close to 50 archeological heritage sites scattered within Hwange district that are in dire need of redemption has somehow brought to the fore their need for proper administration as well as preservation of such structures from sliding into oblivion.
As alluded to in previous columns, these particular cultural heritage sites known in archeology lingo as ruins are considered to be the largest of dry stone building structures concentrated in a single district within the Sadc region.
Hwange district is situated in Matabeleland North province and most of these ruins are located within Hwange National Park which is also the country's largest animal sanctuary hence its popularity with both local and foreign tourists.
Some of the recently discovered ruins are Bhale, Dobashuro, Halfway House, Holobele, Makomo, Madumabisa, Ndomolupanga, Nengasha, and Lukwalwabashaninga, among others, which are scattered within the district.
All the above mentioned sites have been traced to the Nambya tribe, which is the most dominant ethnic group and reported to have migrated from Great Zimbabwe during the 16th century and finally settled in north western Zimbabwe.
Such sites, just like any other found in the country, may have direct ancestral relations with both builders and occupants of such dry walled structures scattered within Hwange National Park. However, such structures despite being located in the game area, they are usually not part of tourism packages that would be on offer.
According to archeological researchers, out of a possible 50 stone walled ruins within the district, only Shangano, Matowa and Bumbusi have in the past featured predominantly as having traditional linkages with Nambya culture and heritage.
Students in schools and other related learning institutions are 'familiar' with the above mentioned three heritage sites even though educational tours have rarely been conducted at these particular places despite their adjacency to locals.
These sites are the most revered within Hwange district and have in the past been used for rain making rituals by local communities.
Mutowa Ruins has always been revered for such rain making ceremonies.
Mutowa Ruins is situated about 30km north west of the park's Main Camp administration offices and the site also fell victim to treasure hunters during the colonial era who were seeking gold ornaments as well as other related tradable artifacts.
Bumbusi Ruins is another settlement found in Sinamatella National Park, which has always been another revered Nambya site for rainmaking ceremonies. It is reported that a big rainmaking ceremony was conducted in 1946 and most of these functions would be under strict supervision of Parks Authority.
Even to this day local people seek permission to access Bumbusi for rituals even to have an appreciation of the land of their ancestors who are, however, concealed within a state protected area.
As earlier mentioned, most of these stonework structures are in dire need of some form of rehabilitation whose implementation is long overdue by the powers that be.
Yours Truly was at sea to whose responsibility and custodianship of such archeological heritage sites until classification of relevant legislation governing monument administration and operations.
According to National Museums and Monuments of Zimbabwe (NMMZ) Act, management of heritage sites falls under the responsibility of NMMZ whose mandate is derived from Ministry of Home Affairs and Cultural Heritage.
On the other hand, national parks fall under the Zimbabwe Parks Wildlife Management Authority, which is a state agency through the ministry Environment, Tourism and Hospitality Industry.
Yours Truly tends to agree with findings of some researchers that these two government agencies have a long history of 'conflict' especially on responsibility, provision, protection, access, use and presentation of cultural heritage sites that are in national parks.
Lastly, one scholar once remarked: "One would expect that the archeological heritage resources of the (Hwange) district would be effectively managed, protected, and presented to the public as an asset for sustainable cultural tourism, however, this does not seem to be the case."
Let those with ears hear.
This column would not be complete without special mention to Plan Shenjere-Nyabezi and Munyaradzi Sagiya the two eminent doctorate scholars from Archeology Unit, History Department, University of Zimbabwe with the former whom I had the privilege to recently interact with in the coal mining town of Hwange.
Their research on Nambya history and culture is top notch and also a cut above the rest.
Till we meet again in the next column.
Comments always welcome on: [email protected] or Twitter@DubeBurzil
Related Topics