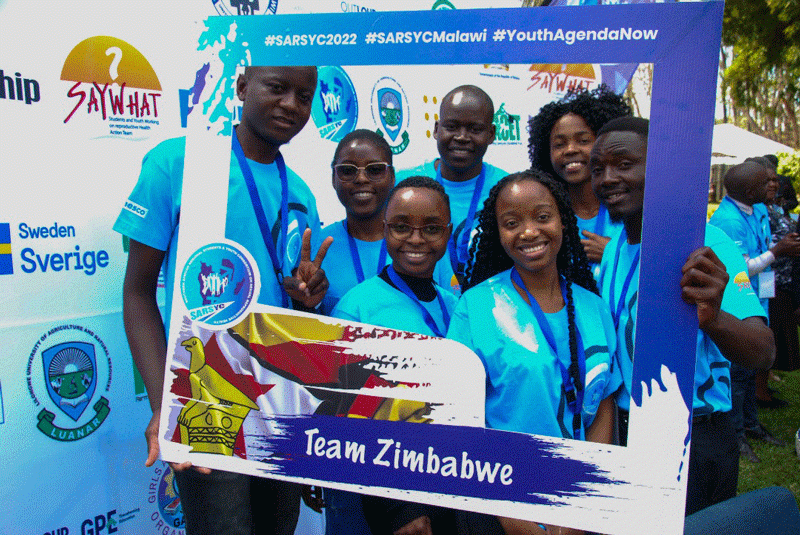 Hundreds of youths who participated in the fourth edition of the Southern African Regional Students and Youth Consortium (SARSYC) conference, challenged Sadc governments, development partners and civil society organisations to stop politicking and provide decent health and educational services in the region.
The conference was held recently in Lilongwe, Malawi under theme: Re-planning, re-shaping and recommitting to the youth agenda in Southern African region.
The youths came up with a communique laden with a number of recommendations to be handed over to various leaders.
"Move from rhetoric to action and implement the commitments and policies signed at national, regional, and global and further increase financial investment and political commitment to the youth development agenda," reads the communique at the end of the conference.
The youths also recommended that there was need to support the economic empowerment of youths by availing entrepreneurial opportunities and developing economic policies that create jobs and opportunities for them.
"Be pro-active in adopting protective initiatives that shield young people from the adverse effects of emergencies like Covid-19 and recommit and strengthen collaborations between governments and young people in addressing challenges affecting youths by not only consulting them in policy and programme development, but involving them across the cycle of the policy and programme implementation," wrote the youths.
The youths also pleaded with civil society organisations, development partners and private players including tertiary institutions, to design interventions that relate with the prevailing social and economic dynamics like unemployment.
"Design interventions that reflect the prevailing socio-economic dynamics such as unemployment, labour migration and crisis related displacement, within broader frameworks and programmatic intervention to promote SRHR of young persons," read the communique.
"Increase investment towards research to inform learning and evidence based advocacy, programming and policy formulation."
Malawi's Youth and Sports minister Richard Chimwendo Banda emphasised the urgent need for stakeholders to action so that young people can realise their full potential and their dreams.
The conference universally acknowledged challenges young people encounter with regards to the access of SRHR services.
Related Topics