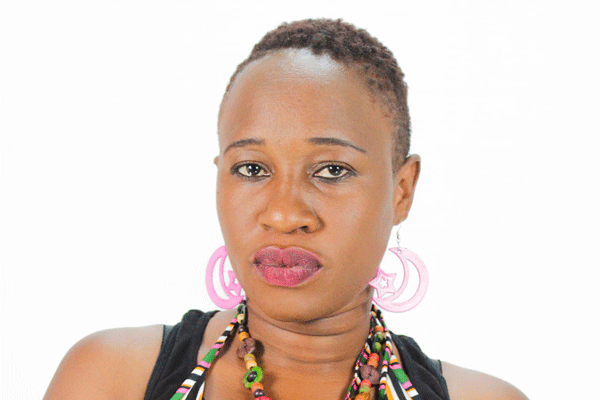 BY STYLE REPORTER
AFRO-fusion musician Ammi Jamanda is putting final touches on her single titled Gata Rinoshura Materu set for release on September 10.
The lanky musician told Standard Style that she was compelled to shelve the production of her second album of the same title due to the Covid-19 restrictions.
She, however, said Gata Rinoshura Materu is the forerunner of the album which she is working on and expected to be released early next year, subject to the lifting of Covid-19 restrictions.
"I am polishing work on the single Gata Rinoshura Materu, which could have been an album if we did not have these Covid-19-induced lockdowns," she said.
"I was supposed to release this as an album of six songs, but due to financial constraints brought about by the Covid-19 restrictions, I was forced to do this single.
"The sound is a blend of Afro-fusion tradition mixed with western instruments."
Jamanda explained the lyrics.
"I try to sing how a difficult situation [uphill] signals an easy state of affairs ahead [downhill]. It's a popular Shona saying where I am trying to give optimism to those that are doomed," she said.
The musician, who is treasurer of the Zimbabwe Musicians Union, said the production of the video of the song was hamstrung by financial limitations.
"I wanted to do a video for the song Gata Rinoshura Materu, but due to financial constraints its something I have put on hold. In the case that I get money, I would like to shoot the video and show the world what I am capable of doing," she said.
Jamanda, who is among artistes encouraging fellow musicians to get vaccinated, has one album titled Ndozvidemba, as well as two singles Mwari Ndipei Murume and Ruva Rangu, which features Thomas Mapfumo.
She started singing in church and admired musicians such as Mai Charamba, Mbuya Stella Chiweshe, Dudu Manhenga, Mapfumo and Oliver Mtukudzi, among others.
"Growing up I would attend Sistaz Open Mic sessions at the Book Café where I met female musicians such as Edith WeUtonga, Chiwoneso Maraire, Kessia, Dudu Manhenga and Patience Musa, just to mention a few. Most of them later mentored me to become whom I am today," said Jamanda.
Related Topics