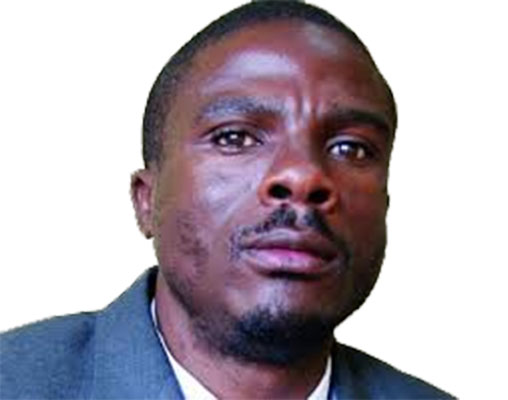 By Burzil Dube
NINETY- seven year old Walter Bingham is the oldest living and practicing journalist who has seen it all.
Bingham was recently inducted into the Guiness Book of Records for being the oldest journalist currently hosting  a popular radio talk show which is keenly followed by millions of listeners across the globe.
He is also an actor, producer and entrepreneur par-excellence.
The British-Israeli journalist is a decorated World War II veteran, hollaucast survivor and contributes regularly to The Jerusalem Post and The Jerusalem Report. He  is a modelling expert, playwright and also an actor who starred as a wizard in Harry Potter and the Philosopher's stone as well as Harry Potter and the Chamber secrets.
Yours Truly wishes to emulate Binghamis whose Fourth Estate feat drew commendations from far and wide, not only for his age but works which continue to inspire scribes from all walks of life.
Talking of commendations, Yours Truly would like to put a closure of 2021 in style by paying tribute to followers of this column whose 'membership' continue growing in leaps and bounds, judging by the number of feed backs being received.
The previouś year was full of adventures both high and low and some of them need to be tabulated in months or years to come in the form of a book.
One prominent Zimbabwean musician remarked in one of his numerous life teaching hits where he likened himself to fish whose survival is premised on water and in this case he literally meant his followers.
He also extolled the virtues of his followers who were applauded for always sticking with him even in times of hardships.
The same applies to readers of this travelling and touring column whose main thrust is promotion of various untapped tourism places starved of publicity.
This week's article is all about canonising readers whose constructive criticism of  Yours Truly's columns  continue to grow in proverbial  leaps and bounds thus in the process invigorating the writer to churn out more tourism tidings.
One reader who has been consistent throughout the past year is Augustine Zimbili whose input and comments were well received and digested without any misgivings whatsoever.
The Gokwe-based senior police officer is a gifted wordsmith and it is no surprise that he is also an accomplished journalist as we did the same journalism course in the capital albeit different enrolment years.
To describe him as the legendary jack of all trades would be an understatement because he has seen it all including the public relations profession and also portrait artist of note, hence the sobriquet 'Samora' after he drew a picture of the late Samora Machel, the Mozambican president.
Zimbili is also a poet cum musician with a couple of albums under his belt and his stars continue to shine.
"This article about Queen Elizabeth II second visit to Zimbabwe was also ideal for international media houses because of the way how you articulated the royal tour of Victoria Falls.
"Most people are not even aware that one can also tour the Falls at night courtesy of the moon. Thanks to your free publicity which other tour operators were failing to utilise.
"Thank you for putting Zim (Zimbabwe) on the world map in terms of its natural attractions. I believe God will reward you in future,"  said Zimbili commenting on the column headlined Moonlight viewing of The Falls.
Linah Mpala is an entrepreneur based in the coal mining town of Hwange never misses a copy of The Standard and is an avid follower of Yours Truly's  travelling and touring column.
In one of her numerous comments, MaMpala as she is popularly known, paid tribute to Yours Truly for his undying efforts on promotion of indigenous tourism players who some of them were not even known.
"Sekuru, your articles are very incisive and thought provoking. I will certainly pay a visit to Shadows
eatery and sample for myself the type of food and service which you wrote glowingly about.
The remarks were meant for an article which Yours Truly wrote about an outdoor lesuire family outlet recently opened in Hwange meant for picnic enthusiasts.
On column entitled Hwange's Vulindlela exports ungwavhangwavha to the airwaves, MaMpala could not hide her excitement on having another drama group from the coal mining town being able to feature in the country's broadcasting stations.
"I cannot wait to see and hear what our youngsters have to offer and what this ungwavhangwavha is all about as far as Hwange is concerned," she said.
Ma Mpala also 'confided' to Yours Truly that the first missionaries to set base in Matabeleland North entered through Pandematenga and she promised to provide more details concerning this topical  issue.
On a parting note, Yours Truly's new year resolution is 'stolen' from the late Nelson Mandela famous words when he was released from prison: "As I stand before the door to my freedom, I realise that if I do not leave my pain, anger and bitterness behind me, I will still be in prison."
Let those with ears hear.
If you know you know.
Till we meet again in the next column.
Related Topics