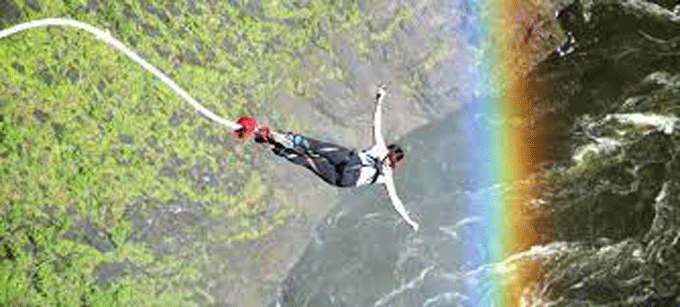 By Burzil Dube
LAST week's piece on Walter Bingham being the world's oldest practising journalist nearly caused uproar among followers of this column with some going to the extent of threatening to find out from the International Federation of Journalists if such a scribe existed.
However, Yours Truly stuck to his proverbial guns as all the necessary information is accessible free of charge on the worldwide web to all doubting Thomases out there while others appealed to fellow journalists to emulate Bingham who despite his age, has defied all odds.
To the uninitiated, Bingham graced the Guinness Book of Records for continuously hosting a popular radio talk show at the age of 97 with no signs of turning back and continues to draw thousands of listeners across the globe.
Yours Truly is also among a flurry of journalists who want to emulate the likes of this media veteran whose exploits are a marvel to those in the fraternity and continues to be a force to reckon within the journalism fraternity.
One has to give compliments where they are rightly deserved and Bingham is no exception just as what is regularly done to Travelling and touring columns.
The teaser about missionaries who are said to have been the first to set foot in Matabeleland North province through Pandamatenga border post also drew some brickbats as Yours Truly was accused of blasphemy and trying to steal the thunder from the likes of Father Gonçalo da Silveira as well as John Moffat, among others.
These two are considered to be among few pioneer missionaries to have set foot in the country during the early colonial era.
More on this intriguing subject once more details and facts are gathered to this religious jigsaw puzzle.
Others were full of compliments and pleaded for more information on this missing religious link which has in the past remained a mystery as various theories have always been thrown around on this particular subject which is more or less similar to the discovery of Victoria Falls.
There are various schools of thoughts on the person or tribe who is considered to be the first to have discovered Victoria Falls during the turn of the century.
The gist of this week's column is not about who is who in Victoria Falls' discovery but the activities that come along with this particular natural and magnificent  cauldron that continues to draw thousands of tourists on an annual basis.
Some activities associated with the Falls include bungee jumping, white-water rafting, gorge swings, elephant rides, helicopter rides (popularly known as the 'Flight of the Angels'), the list is endless.
Some of the above mentioned activities are the most sought tourism packages by both local and foreign visitors even though it could be a bit financially challenging to the former   if comments gleaned by Yours Truly from social media groups are anything to go by.
However, while some organisations offering such activities are well known, Yours Truly is currently not in a position to grab the bull by the horns for obvious reasons as we seek bring sanity over pricing mechanisms organizer considered an anathema to local visitors.
Such price distortions have always been highlighted in previous Travelling and touring columns as part of efforts on promoting local visitors to the country's prime tourist resort areas.
There is one activity where one has to fork out more than USD$150 whose pastime is not more than 15 minutes and  local patronage is not pleasing due to prohibitive pricing models.
One such company recently broadcast its rates through social media and all hell broke loose as followers chastised such tourism players of playing to the gallery by charging exorbitant rates and in the process shutting out domestic visitors at the expense of foreign ones.
They called for a collective effort to look at ways on how local tourists are not left behind and in the process come up with pricing mechanism favourable to indigenous visitors who in the past have been consistently knocking on the hospitality doors for preferential cognisance.
Yours Truly envisages a scenario where most if not  all tourist attraction places including lodges and hotels might come up with innovative ways of luring local visitants who in most cases  are a vital  cog in the country's tourism  drive.
Together we can make this year a period of local tourism promotion on both facets.
Remember the quote: "It begins with me, it begins with you and it begins with all of us."
Till we meet again in the next column.
Comments always welcome on: dubebasill@gmail.com or Twitter@DubeBurzil
Related Topics