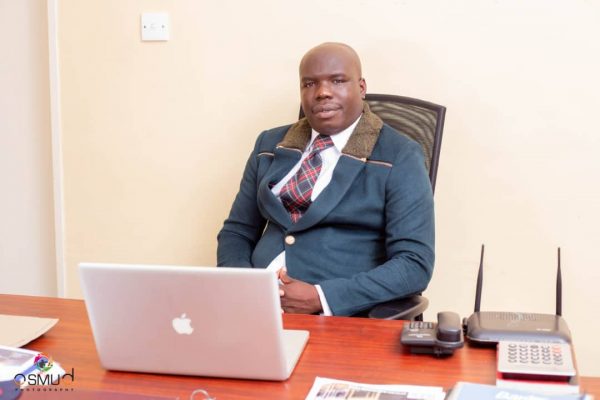 By Moses Mugugunyeki After the divorce of her parents more than two decades ago, Edzai Kachirekwa felt lost and aimless.
However, the young Kachirekwa gave himself time and remembered that he had a life to live and his battles to give.
He had to migrate from Greendale in the low-density suburb where he stayed with his parents to Whitecliff, a then new settlement outside Harare, where he had to sleep in a wooden structure, which also served as a kiosk during the day.
A well-wisher encouraged him to go the professional route which saw Kachirekwa enroll for an electrical engineering programme with a local private college.
At that stage, he had to make do with a few dollars he would have made from menial work.
He would at times walk on foot into town from his new base in Kuwadzana Extension where his rented room was as tiny as a toilet.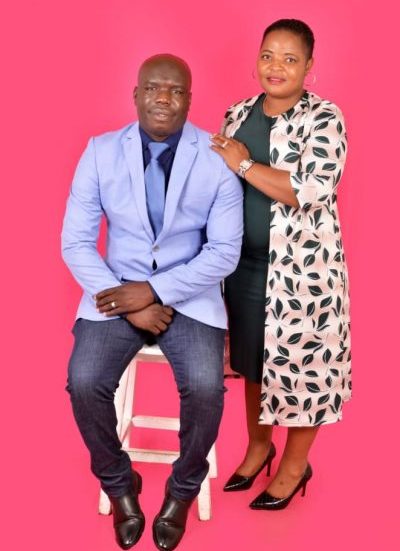 His way of living and being "parentless" earned him the moniker "Street Kid", but Kachirekwa remained unperturbed and did not lose focus.
This he attributed to the protection and power of the Almighty.
After completing his course and armed with a professional qualification, Kacherekwa secured "small jobs" and with time he started getting contracts from big corporates in town and the rest is history.
Kachirekwa has broken through the shackles of poverty to become CEO of one of the most sought-after power companies in the country — Power Giants.
He describes his experience as a tale of a remarkable rise from humble beginnings.
"My parents got divorced in 1998 over my paternity and they went separate ways. I stayed with my mother briefly before l came to Harare," Kachirekwa told Standard Style on Wednesday.
"I had a torrid time living in Harare to the extent that l was nicknamed Street Kid. That did not deter me from doing what l wanted to achieve in life."
"I was written off by society; I was rejected and at some point I endured a three-year period living by the roadside. However, due to sheer determination, I remained focused and started my own company — Power Giants."
Today Power Giants, a company that specialises in solar installation, electrical engineering and construction of high voltage transmission lines, employees 43 people and the number sometimes rises to 105 when work is at its peak.
"We are doing work across the country and bit by bit we are getting there," Kachirekwa said.
"We started very small, but I would like to let you know that we are getting jobs from big companies. I think we are doing a great a job that's why we are getting such jobs and a lot of trust from our clients."
Kachirekwa, whose company has become an epitome when it comes to corporate social responsibility, said he reflects on his upbringing which influences him to pay back to the community.
"I was someone who grew up differently struggling to survive just because of a misunderstanding between my parents. I reflect at all this and say to myself 'what about if I assist some people facing the same predicament that I faced when growing up," he said.
"In light of this Power Giants is involved in a number of humanitarian and community development initiatives where we are ploughing back to the community.
"We are involved in community empowerment project where we are identifying vulnerable groups like the elderly, those with disabilities and touts (mahwindi) where we are chipping in with food and other non-food items to cushion them especially during this time of Covid-19."
Kachirekwa said Power Giants has partnered a number of organisations, including the government on a number of programmes, including around areas of gender-based violence.
"My parents' divorce was a result of gender-based violence and I believe as Power Giants if we work with other organisations and even the government, we can help eradicate the scourge of GBV," he said.
"We have been involved in a number of programmes and in some instances we have partnered the First Lady Amai Auxillia Mnangagwa and we have coordinated musicians to sing with one voice, a song that raises awareness on effects of GBV and child marriages."
He said going forward, Power Giants would be involved in a number of humanitarian initiatives with the aim of curbing vice and alleviating human suffering.
"This year and going forward, we are looking forward at doing a number of programmes to develop our communities," he said.
"We have another project on drugs coming in March where we will have all circular musicians for the project. We want to fight the drug abuse in the country."
Kachirekwa said Power Giants is working on a number of power projects augmenting government efforts.
"We are working on a number of projects and the main one is at Mabvazuva. We believe more projects are coming and God by our side Power Giants will be a force to reckon with," he said.
He paid tribute to United Family International Church founder Prophet Emmanuel Makandiwa and Zimbabwe Red Cross Society secretary-general Elias Hwenga for supporting him.
"These people played a critical role in my life. I am happy they are happy because they are seeing what I am doing," Kachirekwa said.
Related Topics