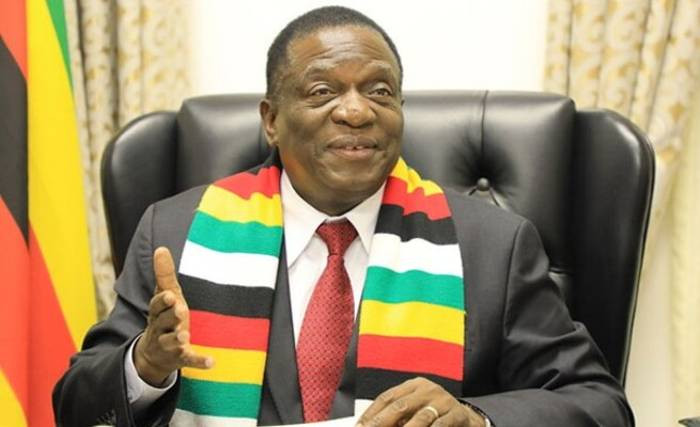 ZIMBABWEAN politics has been a game of persuasion and the psychological warfare of winning people's hearts to do the bidding of an individual or a groupm, but without changing the lives of the voters.
Propaganda is a major tool politicians employ to fight political and psychological battles.
Since the country attained its independence, propaganda has been used as a canny way to tell people grey is blue and make them believe it.
Ahead of the August 23 elections, presidential candidates are currently at the height of showcasing their propaganda skills.
Political parties work hard to stay on top of their game, doing everything from rebranding and selling their candidates to pushing narratives.
It is no longer the survival of the fittest; it is, of course, the survival of both the smartest and the strongest.
And being the best in the arts of propaganda could skyrocket the chances of winning the polls in the peoples' minds which may and in turn, translate to election victory.
The ruling Zanu PF has been good at employing individuals and groups known as "Varakashi" to confuse some gullible citizens in a bid to amass votes.
Last week, Vice President Constantino Chiwenga reiterated his 2018 commitment to demolish and build new buildings in Mbare, stating that the government's earlier efforts had been thwarted by the opposition-led Harare City Council.
Speaking at a campaign event in the oldest and most populous high-density area of the city, Chiwenga promised that immediately after the elections the Zanu PF government would pass legislation prohibiting councils led by the opposition from interfering with development initiatives.
Ironically, in 2018 Chiwenga mocked Nelson Chamisa's promises to introduce bullet trains, build spaghetti roads and establish village airports as make-believe dreams.
Chiwenga said the opposition led by Chamisa should first resolve issues affecting the people such as potholes before making promises to build spaghetti roads.
He also advised Chamisa to address leadership issues that are affecting his party before challenging Zanu-PF.
When politicians are stereotypical of an individual or a political group, their agenda mostly promotes an awful perception of their opponents to arouse public rejection.
In most cases, these politicians use simple terminologies to label or give a negative description of an individual or group.
Politicians often use vague and ambiguous language while making promises, allowing them to stretch the scope and interpretation of their commitments.
This gives them flexibility to adapt their promises later on.
Complex issues are often simplified and presented as easily solvable problems.
Politicians may downplay the challenges and complexities involved, making their promises appear more attainable and straightforward than they actually are.
Politicians selectively choose statistics or data that support their promises while ignoring or downplaying information that contradicts their claims.
This manipulation of facts makes their promises seem more feasible and credible.
The ruling Zanu PF has failed due to the currency crisis amid rising inflation in the country but still has the audacity to give fresh promises to the people.
President Emmerson Mnangagwa employs emotional rhetoric to connect with voters on a personal level.
By appealing to people's hopes, fears, and values in the name of sovereignty, he creates a sense of urgency and emotional investment in their promises, making them more compelling "Nyika inovakwa nevenevayo".
Politicians often focus on the end goals without providing clear and detailed plans on how they intend to achieve them.
This lack of specificity allows room for flexibility and plausible deniability if their promises cannot be fully realised.
Chamisa may be found wanting on this. He is the only hope for a change but not the best of cause.
The million dollar question is how he is going to deliver what he calls "new Zimbabwe"?
Some can create a sense of urgency by promising quick and visible results.
They may overstate the speed at which they can implement policies or resolve complex issues, creating unrealistic expectations among gullible voters.
Populist promises are those that cater to popular opinion, even if they may not be feasible or sustainable.
Politicians use these promises to capitalize on public sentiment and gain support, even when the long-term consequences of such policies may be detrimental.
While these tactics may help politicians attract voters and win elections, they can also erode public trust when promises are not fulfilled or are found to be exaggerated.
Evans Mathanda is a journalist and development practitioner who writes in his personal capacity. For feedback email: ev[email protected] or call 0719770038 and Twitter @EvansMathanda19
Related Topics