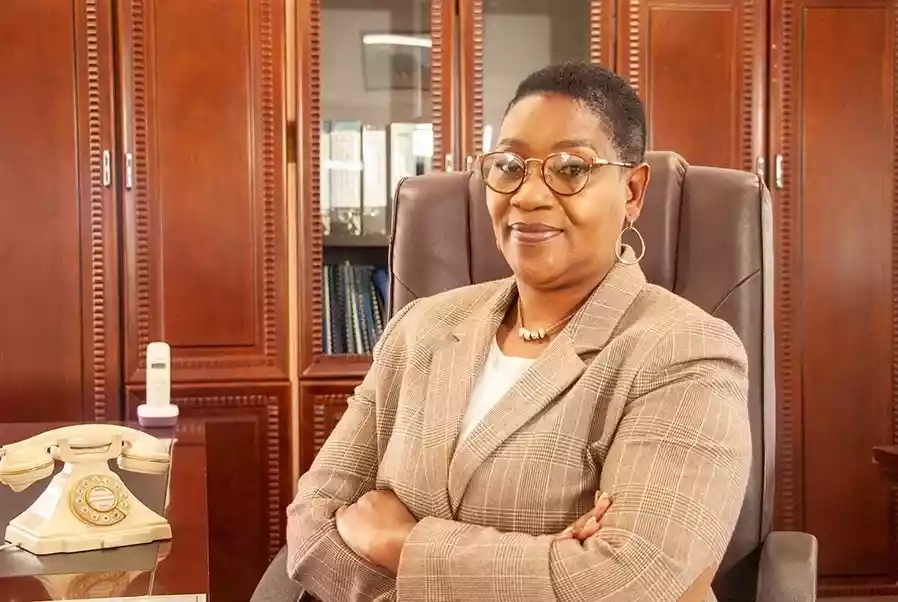 The Exposé, a documentary by Al Jazeera International, of what it calls the Zimbabwe Gold Mafia does not come as a surprise to journalists in Zimbabwe.
The looting of Zimbabwe's sovereign minerals began a longtime ago with the tyrant Robert Mugabe estimating that U$10 billion from Marange diamonds had disappeared through Chinese connections.
When Henrietta Rushwaya allegedly tried to smuggle 6.7kg gold bars through the Harare International Airport, Hopewell Ching'ono spent 20 days in a jailhouse for dwelling on the case.
The agreed facts are that the Gold Mafia consists of top of the range officials at the Reserve Bank, or powerful millionaires who call the shots somewhere along the line.
These "hombres" showed the world what they are about, using Zimbabwe and the Reserve Bank as a hub for laundering dirty money.
Money laundering is not a legitimate industry and since it is undercover, it avoids taxes and job creation except for the shady characters who operate under the shadows.
It creates heavy revenue losses for Zimbabwe. But there is more. Since by Kamleash Pattni's own voice, money laundering needs political protectors, it corrupts the financial and political health of any country.
Pattni invented the Kenyan model of electoral fraud by helping president Arap Moi buy off opposition leaders. Charging 35 percent for gold deals in Kenya (an extortionate price) Pattni and Arap Moi were left with US600 million with which to bribe opposition leaders.
Opposition parties were sponsored, some leaders found large deposits in their banks on condition they withdrew from elections, just at the right time determined by Arap Moi.
Zimbabwe's Robert Mugabe toyed with that idea. The multiple fractions that happened in the MDC were attributed and engineered from the ruling party.
The Zimbabwe Union of Democrats, which acted out and cut up, purporting to be somebodies even in Jerusalem were probably Mugabe's brainchild.
Similarly, Brother Dougie Mwonzora is acting out and cutting up, pretending to be somebody is financed by state funds.
That is the Kenyan model. It is almost failing proof.
That is why people like the Asian brother Kamleash are extremely dangerous people. He almost bankrupted Kenya and the lord knows how many millions of Africans sleep hungry because of their looting.
I have been told that billionaire Simon Rudland is complaining that by including him in the Gold Mafia, his good name has been "blackened."
It was Ewan McMillan, another Mafia boss who called Rudland the "f" word. The "f" word is in fact an article of endearment in criminal circles.
In fact, I argue that the real son of a bitch is Kamleash and that if he cannot be deported, he must be shot on sight.
To suspect that something is wrong is different from knowing that something is wrong. That is why Al Jazeera's exposé is devastating. We have suspected that the Reserve Bank is at the heart of money exchange and money laundering since Gideon Gono presided over the Reserve Bank.
One finds the street money exchangers riding in Mercedes Benzes, and the Zimbabwe dollars notes they use in exchange for US dollars are freshly minted and tied in bank rubber bands.
They are lovingly called "Vakomana" and some will pass on business cards.
We knew all this. But there was no proof that Dr. John Mangudya at the Reserve Bank knew about it also. It was a suspicion.
In the documentary, the amounts of money involved are stupendous.
In a discussion between Prophet Uebert Engel and Sister Henrietta, suggestions are made that she can move U$10million a week.
The prophet says that he has powers granted to him by earthly authority, Ambassador Plenipotentiary (all power). His diplomatic bag, filled with gold or US dollars can pass through the airport unchecked.
I do not know that the Zimbabwe government can do anything about it at this moment. The players are all well-known heavy hitters in government circles.
Whether government denies connections or not, the issue arises that such a deeply flawed regime cannot be dismissed by the ballot box. That is the real danger posed by this expose. If the ballot box is useless and the opposition is compromised, what then?
If by the time all the four documentaries show that there is indeed something rotten in the state of Denmark, the question is what then?
The question calls for outside intervention.
The amounts, oh, Lord help me understand the figures involved.
The sum of US$100 million a month would add up to US$1.2 billion, half the budget of Zimbabwe. These people do not pay taxes, they are unaccountable to no one, and if one challenges them, sleeping in a jailhouse is not beyond imagination.
And the Reverend Pastor Uebert Engel loves fellowshipping with sinners, smugglers, thieves, murderers, supposedly that he might convert them to Christ. It appears to me that the brother loves the world more than he loves Christ. I am not sure that he will lead his "flock" (for they are sheep) to heaven as he passes by his earthly bank first.
Meanwhile the
Related Topics