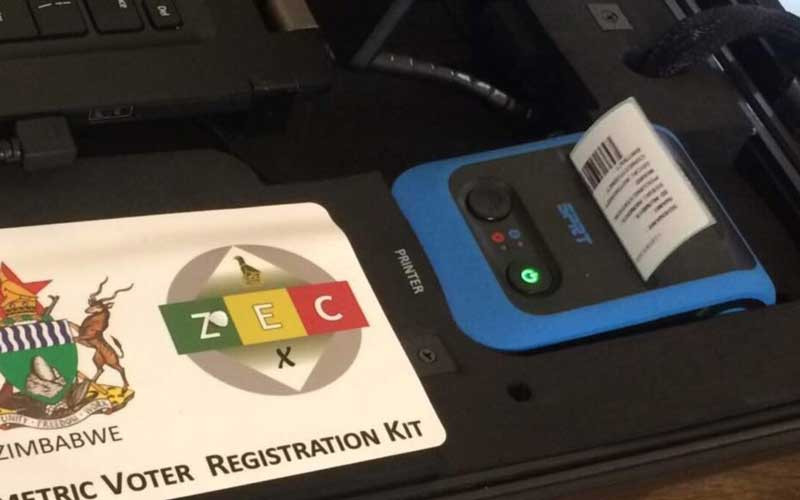 The move by the Zimbabwe Electoral Commission (Zec) to extend by five days the final voter registration exercise before harmonised elections later this year is a welcome development that has to be accompanied by well-structured awareness campaigns.
Zimbabwe is set to hold local government; parliamentary and presidential elections around August this year and preparations for the polls are already in high gear with the focus now on the voters' roll.
Zec's original voter registration blitz that was due to end on Tuesday was chaotic because of frequent power cuts, which rendered the electoral body's equipment inefficient.
The voter registration exercise came against the background of concerns being raised around the delimitation exercise with questions already abound about the credibility of the polls.
Zec is under the spotlight after seven commissioners disassociated themselves from the delimitation exercise, which created new electoral boundaries that will be used in this year's polls.
The delimitation report is also a subject of a couple of court cases with the latest one coming from MDC-T leader Douglas Mwonzora, who last week approached the High Court demanding that it be set aside as he contends that it violates the constitution.
It is in that context that Zec is desperate to repair its image and a credible voter registration process becomes a must. The exercise is accompanied by a blitz to issue out identity documents to eligible voters.
A significant number of Zimbabweans do not have IDs due to various reasons and they stand to be disenfranchised if deliberate efforts are not made to ensure they obtain them before the voter registration exercise ends.
It is, therefore, imperative for Zec and the Registrar General's office to ensure information about the extension of the voter registration exercise is well publicised to ensure that those who missed the blitz are catered for.
The authorities must also guarantee that power cuts are minimised for the remaining days for the gesture by Zec to be meaningful.
It is also important for the commission to address the concerns raised by potential voters in the first days of the blitz, particularly the slow speed at which Zec employees were serving people.
A credible election this year will help solve some of Zimbabwe's challenges, which include isolation by the international community and that means nothing should be spared in efforts to produce a voters' roll that is acceptable to all players. Zec should also follow up the voter registration blitz with massive voter education campaigns to enable Zimbabweans to fully exercise their democratic rights later this year.
Related Topics