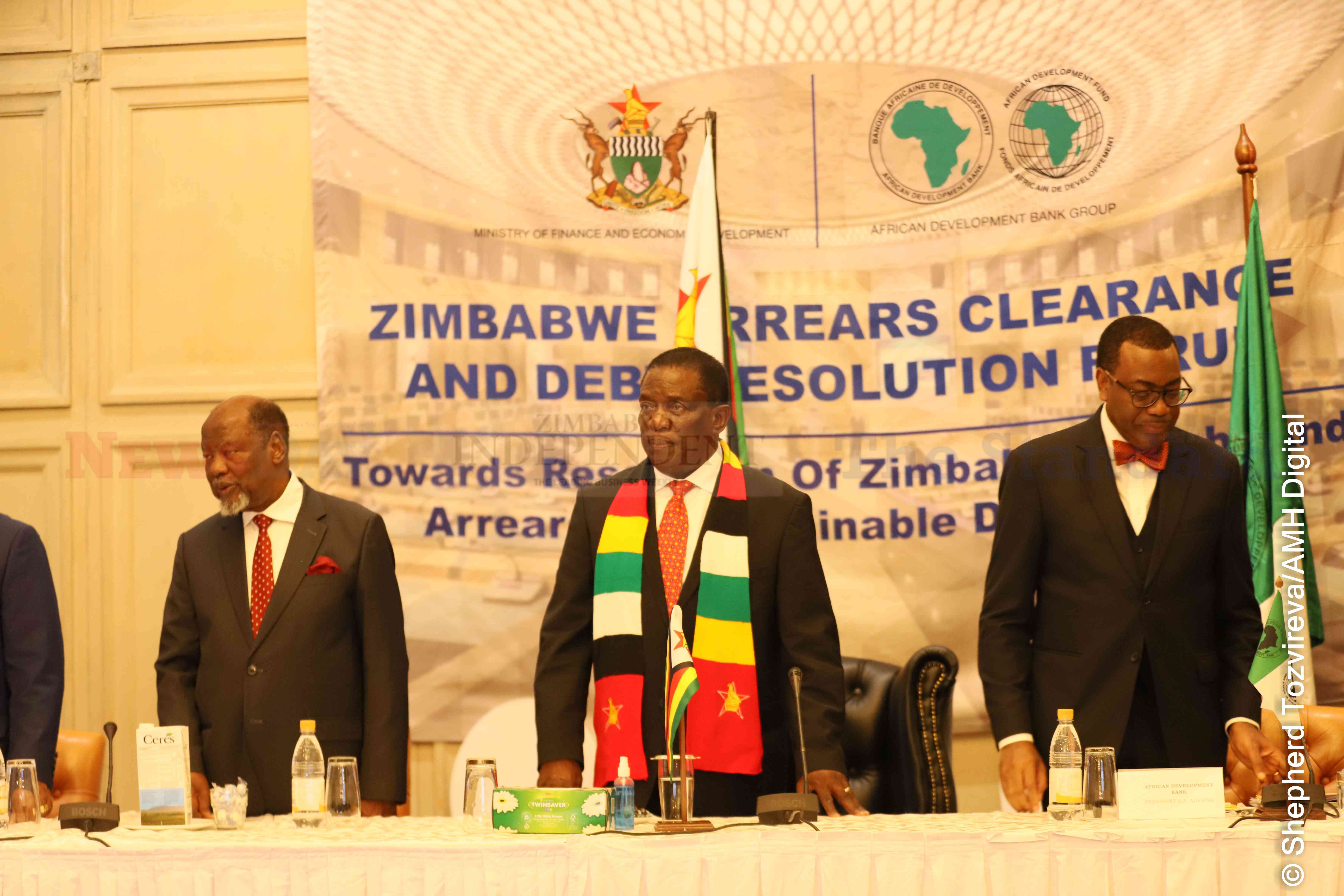 Former Mozambique president Joaquim Chissano's candid take on some of the reasons behind Zimbabwe's unending economic problems and the debilitating debt crisis resonated with the advice that the government has been ignoring for several years.
Chissano, who is a facilitator of the African Development Bank (AfDB)-led debt resolution strategy said Zimbabwe needed "significant political decisions on reforms" for any intervention aimed at resuscitating the economy to work, including arrears clearance.
The former Mozambican leader was speaking at debt-restructuring talks between Zimbabwe and its creditors in Harare last week where it became clear that most of the country's problems have their genesis in politics.
Chissano pointed out that "few investments will come to Zimbabwe" as long as issues of human rights violations, non-respect of property rights, lack of guarantees for investment protection agreements and disputed elections are not addressed.
AfDB president Akinwumi Adesina was equally candid when he told the meeting that "issues of freedom of speech, human rights protection, compensating victims of the August 1, 2018 army shootings and implementation of laws within the constitution" were central in the external arrears clearance strategy.
Chissano and Adesina were roped in by President Emmerson Mnangagwa to help Zimbabwe resolve its external debt crisis, which has become an albatross on the comatose economy.
Zimbabwe's external debt is now estimated at US$19 billion and because of a long history of defaulting on loans, the country has not been able to access cheaper loans from international lenders such as the World Bank and the International Monetary Fund.
Sanctions imposed on the country by western countries over concerns about human rights violations and electoral fraud have exacerbated the problems caused by the debt overhang.
The government has been advised countless times to institute genuine political and economic reforms in order to deal with the issue of sanctions and the external debt problem.
Mnangagwa seemed to have understood the nature of the country's problems and the required solutions when he swept to power in 2017 following a military coup against long-time ruler Robert Mugabe.
He promised to usher in a "new kind of democracy" and to introduce required political and economic reforms.
Mnangagwa also pledged to re-engage the international community to end Zimbabwe's two decades of international isolation.
However, the Zanu PF leader seems to have changed course midway and is repeating the same mistakes that were made by his predecessor that include the enactment of draconian laws and closure of the democratic space.
Mnangagwa and his government must take heed of the friendly advice from Chissano and Adesina and move with speed to sanitise the country's politics for the sake of the economy.
Related Topics