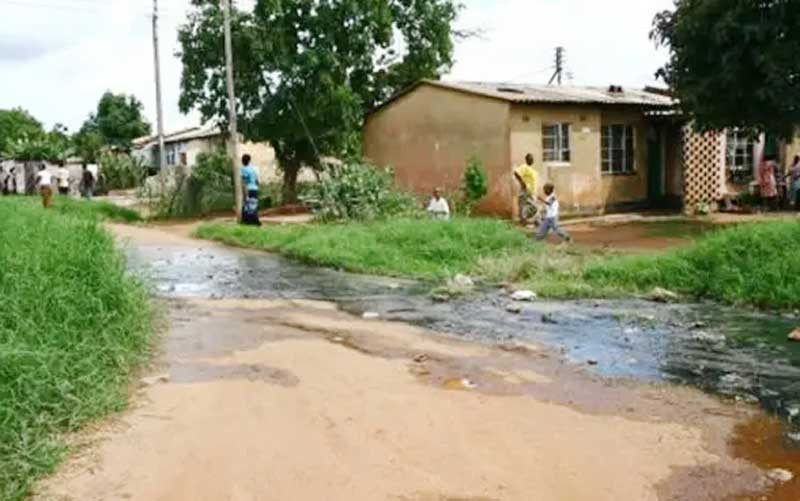 Zimbabwe recorded its first cholera cases in Chegutu, Mashonaland West Province recently.
The two cases were said to have been controlled with speed. A lot of contact tracing had to be done in a bid to identify any possible cases.
Cholera can be very fatal if not handled well as many lives can be lost within a short space of time.
The first cholera pandemic occurred in the Bengal region of India, near Calcutta starting in 1817 through to 1824. Zimbabwe had its first case of cholera in 1972 which did not give much trouble.
There was a severe cholera epidemic in the country from the year 2008 to 2009, which saw 98 585 cases being reported and 4 287 deaths being recorded within a space of nine months.
Another outbreak was to follow in 2018, running for 6 moths to 2019 when 69 people died while at least 10 421 people were affected.
Cholera is both a food and water-borne bacterial disease that is caused by Vibrio Cholerae, a toxin-producing bacteria. The disease arises after ingesting food or water contaminated with the bacterium. There are common signs and symptoms of cholera which include the following:
Abdominal pain
Profuse watery diarrhea(rice-water diarrhea)
Irritability
Severe dehydration with sunken eyes, dry mucous membranes, dry skin
Electrolyte imbalances
Contamination of water bodies is very fatal in cholera and failure to address issues of safe water and sanitation is very topical in cholera control. The crowded cities and towns are witnessing people using unregulated wells and boreholes.
The deteriorating sanitation infrastructure is leading to issues such as raw sewage flowing in towns and cities.
Informal traders have gathered on many places selling fruits and vegetables thus increasing the risk of cholera.
Economic hardships with high unemployment rate are fuelling all the risk behaviours surrounding cholera.
Many people are flocking to the United Kingdom to work as carers as the demand for care work continues to skyrocket.
Some of them have called working in United Kingdom as modern-day slavery as many people report long working hours every week and subsequent lack of social life.
However, salaries remain far better than what people are getting in our country. The worrisome thing in UK is the higher cost of living.
With de-industrialisation in the country, the remaining citizens are forced to do anything to fend for their families.
Open markets are now everywhere, alas, sanitation issues are a dream as there is no planning and over-crowdedness.
The Chegutu cases should be eye openers if we are to remain on top of the situation and it is prudent to undertake prevention strategies at the expense of treatment which may require numerous interventions.
Complications of cholera can include severe dehydration, renal failure and even death.
As a nation, we should not have perennial cries about water and sanitation yet there is great potential to mitigate against them.
Towns and cities have watched even roads getting sophisticated pot-holes, some of which can sink cars, alas, nothing is being done to correct such nauseating scenarios.
It is unfortunate that corruption is taking centre stage everywhere in the country and its embarrassing to hear that funds for water reticulation were embezzled by someone yet there is no prosecution.
In China, crimes against people attract capital punishment where perpetrators can be hanged.
People should know that corruption is very bad and should never be condoned by any sober-minded person in the country.
Why are councils not fixing the garbage issue? Why do we have problems with clean water supplies?
Harare city can stretch for four days, but without reliable water supply yet diseases like cholera are threatening to germinate and reproduce.
Sewage flows through many suburbs and burst pipes are everywhere and we are busy dreaming that we will easily manage to contain the dreaded cholera when it strikes.
We should thank the dedicated medical practitioners who always work hard to bring relief to the populace especially during outbreaks such as Covid-19 and cholera.
In view of recent cholera cases in Chegutu, it is wise to observe at least some of the following:
Garbage removal should be robust to avoid water pollution.
Enhanced sanitation should be municipal or council DNA.
Safe and clean water supplies should be done without fail if cholera is to be contained easily.
Health education should be upscaled through many media platforms. Hand-washing and sanitisation remain key in cholera control.
Surveillance remains critical so that cases cannot spring out of control
Contact tracing of the cholera cases is critical so that possible contacts are quickly investigated.
Stocking of essential drugs should be done which include antibiotics like cotrimoxazole, intravenous drugs and fluids in high volumes for hydration in case serious illnesses.
The country should never run short of the required drugs which are life-saving in the event of a cholera attack.
Let us keep cholera under check lest we perish from a treatable disease.
Remain smart and careful!
Related Topics