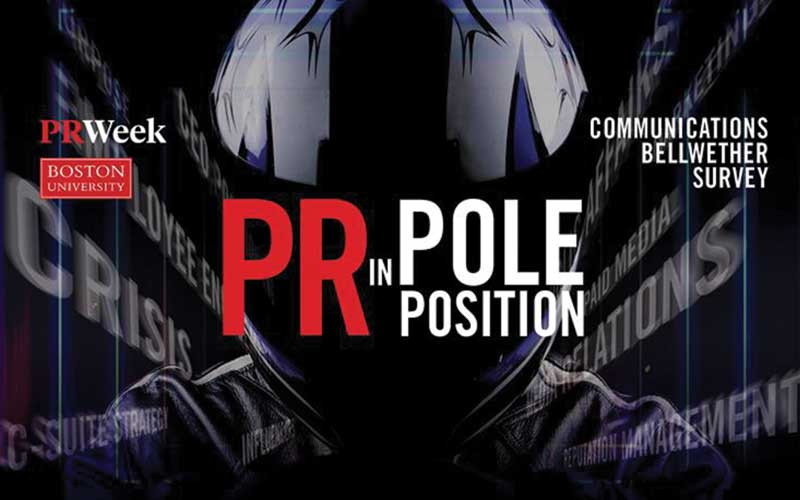 CISION, a global leader in media intelligence and analytics, in collaboration with PRWeek, has released its 2023 Global Comms Report: A Seminal Moment. The report shows the elevated status of strategic communicators within C-suites around the world, with nearly half of them now reporting directly to the CEO. The sixth annual report, which summarizes comments from 440 business professionals in ten different countries about their performance and sentiment, investigates the standing of strategic communication specialists.
Never mind the fact that the report excludes Africa, which strikes practitioners on the continent as rather odd, the findings lend credence to my recommendation to top executives to include communicators at the top table. Note that I use the terms public relations (PR) and communications (Comms) interchangeably.
The 2023 Global Comms Report provides an in-depth analysis of current trends in global public relations, communications and media, including the changing dynamics of the industry. The findings confirmed strategic communications had finally secured the elusive seat at the top table.
This is because of PR's performance under recent pressures and continually rising savvy with data and analytics. These are some reasons the C-suite is both empowering and expecting communications to impact all aspects of the business as it never has before.
"The bar for strategic communications has been raised, and the industry is ready to rise to the challenge. Communications teams must be able to demonstrate their value to organizations using data analysis, artificial intelligence and human expertise," said Putney Cloos, Chief Marketing Officer of Cision.
The report also went onto highlight the challenges communicators face, in that even with all the progress, communications still struggle with certain tasks. It also dealt with influencers and their power to persuade and identify the platforms most preferred by strategic communicators worldwide. The study also made deeply considered the role of content in both tactical and strategic terms.
It also delves into other pertinent PR touch points, such as team and budget sizes, a purview over diversity, equity and inclusion (DE&I), Environments, Social and Governance (ESG), and HR matters, as well as media/influencer engagement. The evidence points to the fact that a lot has changed on all these fronts over the past 12 months, according to the data.
In addition, it provided insight on how communication roles, teams, budgets and strategies have evolved over the past year, offering guidance for communication professionals looking to optimize their strategies for the future.
The report finds that the impact of the global COVID pandemic on the industry led to professionals taking a larger strategic role in decision-making. Worldwide unrest that includes the Ukrainian War, and the racial justice movement highlighted in the research have hastened the evolution of the connection between CEOs and communication teams.
Over half (47%) of communications professionals now directly report to the CEO, which is a sharp difference from 2020, when 57% said that communications was a part of marketing. Despite the difficulties, 58% of respondents said they are "optimistic" about the state of communications in the C-suite by 2023.
The report captured such high levels of optimism in what one respondent said that with every year that goes by, the benefits of PR are gradually more known and embraced. They acknowledged that it's been a slow but steady process, yet the in the past couple of years, though, it has truly moved forward.
In terms of optimism, there is a gap between in-house and agency respondents, with the former being far more bullish.
"As for the industry verticals, all are majority optimistic about their position in relation to the C-suite headed into 2023. That said, it is clear the tech/internet sector is most positive, while the financial services industry is least so," the report says.
It also highlights the growing need for freelance and flexible resources to build sustainable teams, as well as the importance of data measurement and analytics in understanding audiences and measuring success.
Communications has for a long time found it difficult to adapt to data and analytics and this can help account for the impact of their work. According to the data, communications professionals are now balancing the art and science of their profession, embracing how science and technology can also help them create content even better.
They gave respondents a list of 11 tasks that fall under communications and are frequently supported by tech solutions, such as news/media monitoring, press release distribution, reputation management, and social listening.
"It is noteworthy that the top scorer (25%) among them was "content ideation/strategy/creation (software, AI, keyword, research)." That was followed closely by "data analysis/insights" (24%) and "impact/ROI of PR efforts" (21%). (No other option exceeded 8%.) Communicators are relying on technology and data as much in the creative process of producing content as anything else," the report said.
In fact, 79% of respondents answered affirmatively when asked if communications is relying on data and analytics more now than it was last year. Indeed, it is in influencer marketing that communicators indicated they had to rely on data and analytics to help expand their reach and engagement.
The two biggest challenges communicators face is finding the right influencer to work with and the cost of partnerships, and this is reflected across the board regionally, by organization type and by industry sector.
"We're really looking at who has true influence with a target audience, not just popularity," suggests Carmichael Lynch Relate's Julie Batliner, "in getting them to notice, think or act on something, while adding a lot of credibility and authenticity to the message."
Industry leaders show a strong grasp that businesses can no longer connect with influencers based just on gut feeling. Data must be a major factor in those choices as well. When considering who might be considered an influencer, the options are limitless. And that is but one of many difficulties that communicators encounter in this regard.
"The numbers demonstrate the C-suite not only understands and respects PR's value as a business mover, but it actually expects communications to deliver in ways it never has before," said Gideon Fidelzeid, Editorial Director at PRWeek. "Of course, with great accomplishments come greater challenges and responsibilities, but I'd put my money on PR and the brands they support thriving in this new era of communication."
The 2023 PRWeek Cision Global Comms Survey was conducted with the participation of 440 communications and marketing comms senior-level professionals, from both agencies and in-house, in the U.S., Canada, France, Germany, Sweden, U.K., Australia, China, Hong Kong and Singapore. Participants were professionals drawn from organizations in industries such as healthcare, retail, education, technology, financial services and entertainment and was conducted online between September 15 and October 5, 2022.
Lenox Mhlanga is a consultant communications specialist with 22 years of experience in the profession. He has worked for the World Bank Group and blue chip companies in Zimbabwe and the region. Contact him at email: [email protected] and mobile: +263 772 400 646
Related Topics