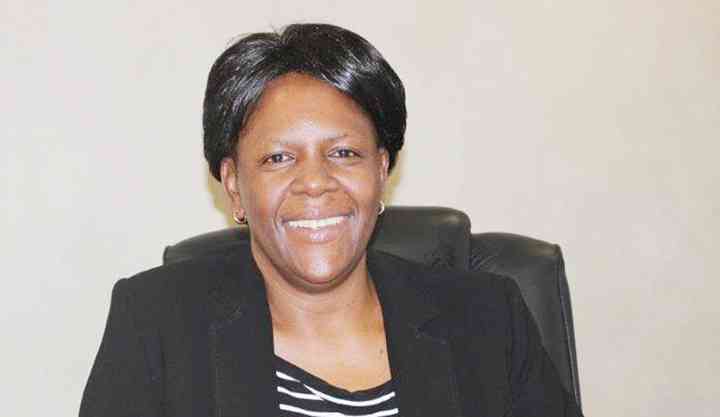 TIDINGS and tidings. Snippets currently trending in the country's travelling and touring circles including the appointment of Chipo Mutasa as new chairperson of Air Zimbabwe amid high expectations from various stakeholders.
Mutasa joins the airline after a 10-year stint as MD of TelOne, a government-owned telecommunications company, where she managed to turn the entity's fortunes around.
The company is now the second largest telecommunications fixed line network in southern Africa after Telkom South Africa.
Prior to joining TelOne, she was Rainbow Tourism Group CEO, a position she held for eight years at the country's premier hotel organisation.
Yours Truly is confident that through her astute captaincy, she together with the airline's board of directors might be able to turn around Air Zimbabwe's fortunes.
New international routes are needed as well as procurement of new planes to service such routes as part of efforts to give impetus to the country's travelling and touring industry.
Yours Truly envisages a period where the national carrier would have a couple of airbuses.
To the uninitiated, an airbus is an aeroplane which is designed to carry a large number of passengers for both long and fairly short distances.
Welcome on board Chipo and it is Yours Truly's fervent hope that you might also have hit the ground running just as Winnie Muchanyuka, a fellow counterpart at Zimbabwe Tourism Authority did upon assuming the reins at the country's premier tourism promotion body.
However, one is assured of safe travelling via aviation as no potholes would ever be encountered.
Now torrential rains that pounded most parts of the country have somehow gradually diminished and major roads are once again in their former sorry state much to the chagrin of the travelling public.
Potholes of course!
Some individuals have even elevated potholes to sinkholes as they are proving to be an insurmountable task on containing them and also being an anathema to both the travelling public and vehicle owners.
One of the followers of this column proffered what he considered to be a 'brilliant' solution to the pothole menace by the banning of heavy duty trucks from the main highways.
He opined that such roads had fallen prey to haulage trucks whose carrying capacity is having a negative impact on the country's roads resulting in proliferation of potholes. He appealed for urgent recapitalisation of the National Railways of Zimbabwe whose yesteryear mandate was intercity movement of bulk cargo without any form of damage to the environment.
Another reader also weighed in by attributing accidents that usually happen at night to haulage trucks whose drivers seldom take heed of traffic rules and regulations.
While the above issues regarding road maintenance could be true, it is however a bit far-fetched to ban movement of haulage trucks as this would be counter productive to both local and foreign companies.
Some tourists recently took videos of the deplorable state of a 20km road stretch along the Hwange-Victoria Falls road, which literally resembled a ploughed maize field.
The particular video has of late been trending on various social media platforms, thus in the process putting a dent on the country's tourism industry.
A few years ago, the-powers- that-be at one time threatened to ban haulage trucks from transporting heavy goods on the country's roads as it was deemed detrimental to highway lifespan.
They were also looking at ways banning such trucks from travelling at night due to incessant road accidents resulting in loss of life and damage to property.
Products to be transported by rail were being identified for possible ring-fencing so that sanity prevailed on the country's highways, which had been turned into a traffic jungle.
However, the situation on our country's major highways calls for concerted efforts from various stakeholders as part of efforts to complement government's objective of rehabilitating road infrastructure.
Together, this could be made possible.
Till we meet again in the next column.
Related Topics