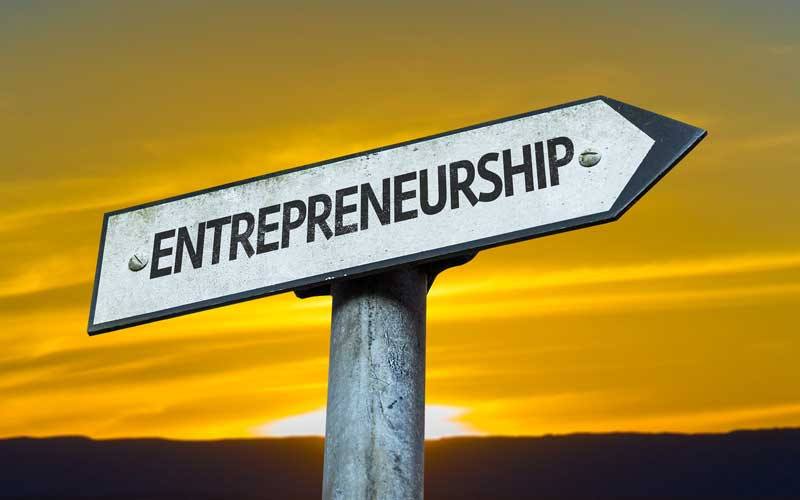 Constructively business modelling has for long been talked about at every level of our existence.
From scholarly to operationalisation, industrialisation and up to national/global development. That is why the Vision 2030 mantra is also focusing on business modelling towards an upper-middle class economy.
In the same configuration these various models in their specifics have proved to be powerful in our exciting entrepreneurial journey. As reflected in the testimonies by some of our successful business owners across all sectors of the local economy.
From bus operators to retailers have pointed configuration of effective business models in their achievements. We keep on going, innovating and be better as we enterprise.
Surely from one generation to another we should improve, suit and adapt. Mainly due to the fact that there are upcoming contemporary developments that have continuously re-defined real enterprising and our openness for business. Things will never be the same again in this age.
Our entrepreneurs should therefore ride on such developments for progression, adaptation, continued growth and supreme branding. I have been made to appreciate the existence of business modelling that is driven by digital sustainability (which seem to be lacking in most of our operations). That is the reason why research in business modelling should be part of an entrepreneurial visioning.
Where our thinking goes further and beyond in crafting/linking digital conceptualisation with sustainable entrepreneurship (matter of harnessing entrepreneurial practices with environmental sustainability through digital integration).
Yes sustainability has been talked about in every facet of our living to an extent of having our globally followed and adhered to 17 Sustainable Development Goals (SDGs). Certainly this defines you as an entrepreneur of this age if well accepted and wired in the running of your operations.
Global customers and partners are now dealing with those whose business models that intertwine/connects to SDGs more than any time before. Yet most of the times we as aspiring entrepreneurs ignore issues to do with climate change, natural disasters and any other environmentally related matters as if we are operating in a vacuum.
We have a role to play as this adds on to the high value proposition that is needed for our longevity. My fellow entrepreneurs it is high time for us to reposition ourselves in this perspective (as we model businesses respecting nature and what it offers to us for our lasting profitability). The same we want for our businesses to benefit us in the current and beyond to future generations. That is the orientation of sustainability and it begins with us.
Interestingly most of us are directly into environmental sustainability sensitive businesses like agriculture (food security matters), mining (land degradation) and chemical production (pollution). It tells that this call for digital sustainability modelling is even overdue even when ignored by many as for now.
In this edition we, therefore, discuss issues of sustainable entrepreneurship through looking at various aspects that promotes a model for business creates a positive environmental and social impact.
Here we examine how our home-grown entrepreneurs can embed digital technologies in the way they do business. Especially looking at the link with value creation, value proposition and value capturing. As a requirement for contemporary business modelling as aforementioned.
To start with we should appreciate that digital technologies have been mainly used in marketing and customer relations by our business. This is needed and convenient in order to reach lucrative markets. A sign for real progress in marketing for our entrepreneur. For this sustainable modelling we then go beyond and showcase our environmental and social impact drive through these digital platforms. It is not only to educate our partners and customers but also to attract them through our informing our readiness. Sustainability matters have helped in branding businesses adding on to their equity. The same can happen and start to reward through an initial awareness. As discussed in other editions social media marketing as part of digitalisation has the power to reach any possible customer globally by just a click of the button. When customer/partners need to engage with green practices yours will be the first to attract.
Also installation of digital technologies has proven to be one of the key success factors in lowering costs of the business and at the same time simplifying life of the customers.
These technologies can be linked with solar systems for instance. They eventually lead to a reduction in the overall costs of an entrepreneur (adding more to revenues as an accounting summation). This is also beneficial to the customers as there are not going to be overcharged and have production bottlenecks. The power of green practice for sustainability is then realised through digitalisation in the operations of an entrepreneur.
Instead of customers having to physically visit markets like those in agriculture for product(s) shopping. The use of digital markets and online auctioning systems can also be applied as a form of enhancing sustainability. This helps in managing carrying capacity, avoid congestion and other associated matters in that market.
Customers can still get the same orders online reducing their travelling costs and the entrepreneur eliminates the costs of having to pay salaries for those who will be serving customers (including some other market interactivity costs).
This has been an opening discussion for digital modelling in sustainable enterprising which can be further assessed/appreciated from one sector to another.
More will be discussed in this area/journey. For now I leave you to introspect and map way forward in modernised business modelling. Where revenues and real value proposition will be from less-costly engagements with nature rather than the traditional sales volumes against production.
Dr Farai Chigora is a businessman and academic. He is the Head of Business Science at the Africa University's College of Business, Peace, Leadership and Governance. His Doctoral Research focused on Business Administration (Destination Marketing and Branding Major, Ukzn, SA). He is into agribusiness and consults for many companies in Zimbabwe and Africa. He writes in his personal capacity and can be contacted for feedback and business at [email protected], WhatsApp mobile: +263772886871, Website www.fachip.co.zw
Related Topics